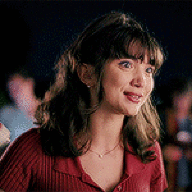 Astronomy 1-4 | Freelance Writer | Ball of Anxiety
Messages

2,035
OOC First Name

Kiersten
Blood Status

Unknown
Relationship Status

Seeing Somebody
Sexual Orientation

Bi (Noel <3)
Wand

Vine Wand 12 3/4" Dragon Heartstring Core
Age

3/2037 (22)
N A M E
M E A N I N G
Adorah origin:
Latin meaning "Beloved One." Given to her by the nuns she was cared for in the first two years of her life.
Iris origin:
Given to her by her adopted parents as she was without a middle name. Means "rainbow."
Zumwalt
origin:
Adoptive family's surname. The Germanic name meaning woods or forest.

S U R F A C E
D E T A I L S
Birthday:
March 20, 2037
Birth Location:
Germany (Known from meeting birth mother in 2052)
Nationality/Ethnicity:
Caucasian
Religious Affiliation:
None
Zodiac Sign:
Pisces
Zodiac Description:
They are friendly and find themselves in other people's company. They are selfless and willing to help others and tend to be full of empathy.
Element Sign:
Water sign
Celtic Tree Symbol:
Alder - the Trailblazer. Natural-born pathfinder, will blaze a trail with fiery passion often gaining loyal followers to their cause. Alder signs get along with everybody and everybody loves to hang around with you. They can see through superficialities and will not tolerate fluff. Alder people place a high value on their time, and feel that wasting time is insufferable. (via whats-your-sign.com)
Gender:
Cisgender female
Pronouns:
she/her
Sexual Orientation:
Bisexual
Blood Status:
Unknown
Nickname:
Ada by close family and friends
A P P E A R A N C E
Playby:
Rowan Blanchard
Hair:
Dark brown, cut at about shoulder length since her fourth year
Eyes: Hazel, large and round
Skintone:
She is relatively pale. She tends to burn easily in the sun.
Body:
Lanky and awkward, still growing into it
Height:
5'4"
Dominant Hand:
Right
Distinguishing features:
Adorah has a large birthmark that covers the majority of her upper right arm and a purplish blue scar in the shape of a circle running around her left arm in the forearm area. No one knows why she has the scar and why it hasn't faded.


Style:

Adorah's style has transformed into thrift shop hippie chic over her time at Hogwarts. She likes flowy clothes and layers, prioritizing accessories and statement pieces over huge looks.
Tattoos:
Adorah got a small tattoo with her sisters, Juniper and Emmi, in December of 2055, of a row of 3 black heart outlines, with the corresponding heart filled out depending on their birth order. Adorah has the middle one filled in on hers. They are all placed on the inside of their right ankles.
Piercings: Adorah has her ears triple-pierced and two piercings on her left cartilage.
Surgeries:

n/a


Allergies: Adorah discovered a new allergies to cherry scented products which cause her to break out in hives.


Pinterest Board:

x
P E R S O N A L I T Y
​
Adorah has been sheltered and hidden most of her life. While she was social in the early years, an incident that caused her family to relocate (described under "History") caused her parents to keep her in their new home away from most strangers. As they were unsure what caused the incident, they were worried that it may be repeated. Due to this seclusion, she's not very comfortable with meeting new people or making friends. She tends to speak before thinking and talks a lot since she's been away from people other than her family for a few years. Adorah is very inquisitive and finds strength in knowledge. She has read a lot of books for someone her age (maybe some that were a bit above her comprehension) and enjoys discussing history and the arts. She has an openness and vulnerability about her that can put her in uncomfortable situations, as she is not always the best reader of social cues. She is an extrovert at heart and tends to be strong willed when it comes down to what she believes is right.
Most prominent personality trait:
Adorah is strives to be a perfectionist. She is afraid of disappointing others and works hard to please. She also suffers from anxiety which bleeds into every facet of her life.
Best traits:
She is practical and objective which tends to make her the voice of reason. She is also very honest and curious.
Worst traits:
She is very impressionable and reserved, which can lead to her hanging out with the wrong people when prompted. She also harbors her feelings.
Secrets:
Adorah wishes that her parents had never adopted her and she would have been left an orphan (due to their aversion to her being a witch). She also has nightmares about the little girl she harmed when she was 7, though they are lessening as she gets older.
Fears:
Adorah has a fear of not being accepted by her peers.
Special Skills:
Advanced pianist, can type 95 WPM, knows very little to nothing about pop culture (muggle or magical)
Likes:
Trees, astronomy, spending time outdoors, going on impromptu adventures
Dislikes: Loud noises, large groups of people
Pet Peeves: Slow walkers and pen clicking
Favorites:
Food: Sushi
Ice Cream Flavor: Strawberry
Candy: Blue raspberry suckers
Beverage: Lavendar teaq
Music genre: Folk and soft pop
Book: Pride and Prejudice by Jane Austen
Game: Go Fish and Egyptian Ratscrew

​
M A G I C A L
B R E A K D O W N
School:
Hogwarts New Zealand
House:
Ravenclaw
Clubs:
Heta Omega, Hogwarts Monthly (5-7)
Notable Acheivements:
Promoted to prefect during her 5th year, Head Girl during her 7th year
Wand:
Vine Wand, 12 3/4", Dragon Heartstring Core
Vine Wood:
"Vine wands are among the less common types, and I have been intrigued to notice that their owners are nearly always those witches or wizards who seek a greater purpose, who have a vision beyond the ordinary and who frequently astound those who think they know them best. Vine wands seem strongly attracted by personalities with hidden depths, and I have found them more sensitive than any other when it comes to instantly detecting a prospective match." (via Pottermore)


Dragon Heartstring Core:

"As a rule, dragon heartstrings produce wands with the most power, and which are capable of the most flamboyant spells. Dragon wands tend to learn more quickly than other types. While they can change allegiance if won from their original master, they always bond strongly with the current owner. The dragon wand tends to be easiest to turn to the Dark Arts, though it will not incline that way of its own accord. It is also the most prone of the three cores to accidents, being somewhat temperamental." (via Pottermore)
Patronus:
Fire-dwelling salamander
Boggart:
Adorah's boggart is being surrounded by faceless individuals, closing in on her as they shout at her.
Mirror of Erised:
When Adorah was younger, she would see her biological parents in the mirror, as she had always longed to know who they are to some extent, but the desire had increased as she entered into the magical world. After meeting Nadia, her birth mother, in 2052, the mirror changed, and showed an abstract representation of having a "home."
Dreams:
Goals:
Prior to entering school:
At Hogwarts, she hopes to make a few lifelong friends, be honored with being a Prefect, and achieve high levels in all her OWLs and NEWTs. She hopes to be an astronomer after graduating.
​
Reflection after graduating:

Adorah acheived and gained more than she could ever dream from attending Hogwarts. While there were many tumultious moments in her personal life, Adorah did relatively well on her OWLs and obtained the honors of both Prefect and Head Girl. She was accepted into 4 astronomy internship or apprenticeship programs near the end of her seventh year and decided to accept two shorter ones close to New Zealand due to her romantic relationship with Noel Waldgrave. The first lasted 3 months where she studied dark matter with a retired Astronomy professor from Slovakia. In 2056, she began a new internship, studying stellar astronomy at a muggle university as a pre-cursor to their undergraduate program. She has also been beginning a side career in freelance journalism due to her involvement with Hogwarts Monthly the last few years of school.
​
OWLs:
| | | | | |
| --- | --- | --- | --- | --- |
| Potions - O | History of Magic - O | DADA - E | Charms - O | Transfiguration - O |
| Astronomy - O | Herbology - O | Ancient Runes - O | Divination - A | |
H I S T O R Y
Adorah was adopted at the age of two by the Zumwalts. She was found abandoned at a St. James Church in Rothenburg ob der Tauber, Germany when she was an estimated 2 weeks old. Her birthdate is an estimate. A note was attached to her that read "Adorah, dearest, it is safer this way. Love Mama." She still has the note in her posession, along with a necklace that was found around her neck. She was moved to the Rothenburg Orphanage, where she was cared for by the staff until Mary and Kurt Zumwalt brought her home. They lived on the outskirts of Berlin, where Mary was a teacher and Kurt was a pediatrician. When Adorah was six, they adopted their final child, Juniper, on a trip to Canterbury. Juniper and Adorah did not initially get along. This led to Adorah working to develop friendships with the neighbor girls Julienne and Sarah.

One unfortuante day two years later, Adorah had a magical outburst that caused the accidental death of Sarah. It was the first definite form of magic anyone had seen from Adorah, and the family relocated to New Zealand shortly thereafter. Mary stayed home with all the children, and Adorah was kept on a tight watch ever since. The only socialization Adorah had from the ages of 8-11 was her family. She developed a close relationship with Juniper, who is now her best friend. When Adorah's letter from Hogwarts arrived, her family was at first very confused and frustrated. However, her mother assisted her in acquiring all the supplies and taking her to the train. During the first semester of Year 1, she received a letter from her mother requesting not to come home for the holidays and to not write unless it was an emergency. Currently, Adorah is trying to figure out the best way to redevelop the relationship with her family.

When he sister was accepted into Hogwarts, her parents were much more tolerant of the situation but still held it out against Adorah. She struggled for the next few years, only going home during the summer months and living in a tense household. During the summer before her fifth year, she decided to start looking for her birth parents which made her adopted parents angry. They told her to not come home again once school started up. Adorah reached out to Nadia Kaster at The Daily Prophet to help put a notice in the newspaper. It was after this meeting Nadia revealed that she was in fact her birth mother and was conceived with man named Hans, who may have been using a false name. Adorah reluctantly agreed to meet with her to ask questions during her fifth year. At the end of her fifth year, she couch hopped between Zoey and Maggie's homes until school restarted.

WIP: After graduation, she continued working at Honeydukes as an assitant, while doing an astronomy internship.Adorah continued writing on her own, and after some encouragement from her sisters, she submitted to a few scientific journals for articles regarding astronomy and then wrote adhoc pieces here and there. In the fall of 2057, she served as a temporary substitute Astronomy Professor for years 1-4 at Hogwarts New Zealand. Afterwards, she took an astronomy fellowship, continuing with some of her freelance writing articles and picking shifts back up at Honeydukes.
F A M I L Y
R E L A T I O N S H I P S
K N O W N B I O L O G I C A L F A M I L Y
​
Name:

Nadia Rose Kaster


Relationship: Biological Mother
Birthdate: October 10, 2014
Blood Status: Half-Blood
PB: Alexis Bledel
Notes: First met in 2052. She was
invited to Adorah's
graduation, and she sparodically writes
her letters.



Name:

Sally Rose Mckay


Relationship: Biological Maternal Grandmother
Birthdate: Unknown
Blood Status: Unknown






Name:

Richard Arthur Mckay


Relationship: Biological Maternal Grandfather
Birthdate: Unknown
Blood Status: Unknown
PB: John Barrowman



A D O P T E D​
Name: Mary Schmidt Zumwalt
Relationship: Adopted Mother
Birthdate: June 30, 2001
Blood Status: MugglePB: Alexandria Breckinridge
Name: Kurt Zumwalt
Relationship: Adopted Dad
Birthdate: Dec. 15, 1993
Blood Status: MugglePB: Matthew McConaughey
Name: Zoey Zumwalt
Relationship: Adopted Sister
Birthdate: December 25, 2027
Blood Status: Muggle
PB: Zoey Deutch
Name: Alexander Zumwalt
Relationship: Adopted Brother
Birthdate: December 25, 2027
Blood Status: Muggle
PB: Nicholas Hoult

Name: Margaret Zumwalt
Relationship: Adopted Sister
Birthdate: January 13, 2031
Blood Status: Muggle
PB: Anya Taylor-Joy
Name: Bridgit Zumwalt
Relationship: Adopted Sis.
Birthdate: July 26, 2032
Blood Status: Muggle
PB: Mia Wasikowska
Name: Stefan Zumwalt
Relationship: Adopted Brother
Birthdate: May 17, 2035
Blood Status: Muggle
PB: Nick Robinson
Name: Emilia "Emmi" Zumwalt
Relationship: Adopted Sister
Birthdate: February 23, 2037
Blood Status: Muggle
PB: Elle Fanning

Name: Juniper Zumwalt
Relationship: Adopted Sister
Birthdate: January 4, 2038
Blood Status: Muggleborn
PB: Amandla Stenberg

​

​
Last edited: