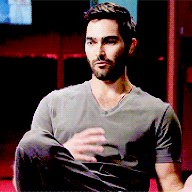 trainee healer | dad to Finley
Messages

2,323
OOC First Name

Teigs
Blood Status

Pure Blood
Relationship Status

Single
Sexual Orientation

Ace of Spades
Wand

Straight 14 1/2 Inch Sturdy Cypress Wand with Erumpent Hide Core
Age

5/2034
Zennon Baros

Cause if I wanted to go I would have gone by now,
But I really need you near me to
Keep my mind off the edge
​
Name: Zennon Wyatt Baros
First Name Meaning: In Greek the meaning of the name Zenon is: Friendly.
First Name Origin: The name Zenon is a Greek baby name.
Middle Name Meaning: In American the meaning of the name Wyatt is: Guide.
Middle Name Origin: The name Wyatt is an American baby name.
Last Name Meaning: From a pet form of a personal name beginning with Bar- (Bartlomiej, Bartolt, or Barnaba).
Last Name Origin: Polish
Nickname?: Boxers (by Jacob), Zenny or Zenny-bear (almost exclusively by Sapphire), Zen (by most friends), Baros (by acquaintances), Zippy (by family)
If I wanted to leave I would have left by now
But you're the only one that knows me
Better than I know myself​
Color: Moss green
Least favorite color: Lavender
Music: Rock
Food: His favourite food is chocolate chip muffins
Literature: Zennon isn't a big reader, but he likes historical fiction
Form of entertainment: Music, Socialising with friends
Expressions: Zennon expresses himself both with his style and the way he acts
Mode of transportation: Walking or driving (being driven by his Dad)
Most prized possession: Currently, Zennon's most prized possession is his brotherhood pin that he wears every day.
Flower: Zennon doesn't have a favourite flower
All along
I tried to pretend it didn't matter
If I was alone ​
Date-Of-Birth: 23rd May, 2034
Place Of Birth: Obsidian Harbour, New Zealand
Current Area Of Residence: Obsidian Harbour, New Zealand
Birth Parents: Nadine and Wyatt Baros
Heritage: American
But deep down I know
If you were gone
For even a day I wouldn't know which way to turn ​
Gender: Male
Height: He's about 150 cms tall (4'9). A little on the taller side for boys his age.
Weight: he's about average weight. He's a little on the skinny side, but he intends to bulk up a bit.
Dress Code: Zennon is really comfortable wearing pretty much anything, but he likes to look good and hates the idea of dressing like a slob.
Sexual Orientation:

Asexual (Homoromantic); Zennon does not experience sexual attraction and so does not have desires towards any gender. However, he is romantically attracted to the same sex, those who typically identify as male.
Turn ons:

Infectious laugh, glasses, PDA, small kisses
Relationship Status:

Too young to care
First Kiss:

He's never had a proper first kiss, and he's not particularly sure if he wants one or not.
Innocence:

N/A
Skin Tone: Light
Skin Type: Type II
Hair Colour: Brown
Hair Type: Straight and Thready
Hair Length and Thinkness: Short and thick
Eye Colour: Brown eyes
Playby: Ian Nelson
Distinguishing Marks: Freckles on his nose and cheeks
Health Status: Zennon is currently healthy
Allergy/s: Zennon suffers from a mild allergy to specific trace metals (lead and iron) but is not aware of this fact
Suffers From: Zennon suffers from anxiety that is triggered when he is feeling deeply conflicted or has to face confrontation of any kind
Blood Status: Pureblood
Blood Type: AB +
Cause I'm lost without you
I know it gets hard sometimes
But I could never
​
Education: Hogwarts New Zealand; Slytherin
Subjects Taken for OWLs/NEWTs:
Potions

History of Magic

Defence Against the Dark Arts

Charms

Transfiguration

Astronomy

Herbology

Muggle Studies

Care of Magical Creatures
Wand: Straight 14 1/2 Inch Sturdy Cypress Wand with Erumpent Hide Core
Good Traits:
Fast Learner

Joyful

Kind

Secret Keeper

Forgiving

Careful
Bad Traits:
Deceitful

Mistrusting

Arrogant

Anxious

Stubborn

Tactless
Interests and/or Hobbies:
Potions

Gossip

History Books (Guilty Pleasure)
Additional Skills: Parselmouth
Graduation:
--
Current Job: Student
Boggart: Abandonment - The bogart would become each one of Zennon's friends and family members in turn, telling him what a bad thing he's done and turning their back on him.
Patronus Memory:
Elsie and Rowan coming to him for the first time with their problems
Dementor: Elsie telling him she never wanted to see him again
Animagus: Fox
Patronus: Adder The common European adder or common European viper is a venomous snake that can be found throughout Europe. Adders are not normally aggressive and tend to only bite when they are threatened in some way. [x]
Languages:
English
Accent: Mid-West American and Northern Kiwi mixed
Piercings: None
Tattoos: None
Last edited: