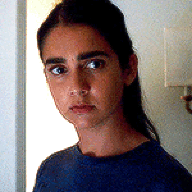 "Indi" 📍 everything is figureoutable
Messages

389
OOC First Name

Kadi
Blood Status

Mixed Blood
Relationship Status

Too Young to Care
Wand

Straight 10 1/2 Inch Flexible Hawthorn Wand with Dragon Heartstring Core
Age

11/2040 (14)
Indira
Andromeda
Khatri

B A S I C S
Full Name:
Indira Andromeda Khatri
Nickname:
Indi, insists on going by that name most of the time
Birthdate:
November 28th 2040
Hometown:
Melbourne, Australia
Blood Status:
Mixe
d B
lood
Hogwarts House:
Slytherin
Occupation:
Student
Clubs and Activities:
SDA and Quidditch



W A N D
Straight 10 1/2 Inch Flexible Hawthorn Wand with Dragon Heartstring Core
Wood:
An enigma of a wand wood, Hawthorn both heals and has a propensity for the darkest of arts: ultimately, the Hawthorn wand chooses any wizard that suits it - there may be no rhyme or reason.
Core:
This wand core is popular with the dark wizards, but useful for all as wands of this nature seem to learn spells with more ease than other wands do. A wand with dragon heartstring will contain a great deal of power, so it is advised that the wand caster know how to handle such power.

A P P E A R A N C E
Play by:
Geraldine Viswanathan
Hair:
Dark brown and she keeps it long, past her shoulders. Usually tired back in a low pony tail or a braid.
Eyes:
Dark brown
Height and Build:
Average build, but slightly taller then others her age.
Style:
Preppy with an eclectic flair. Likes warm colors and cozy sweaters.
P E R S O N A L I T Y
Indira doesn't have time for people she feels can't keep up with her intellectually. She has a hunger for knowledge and passion for academics that has shaped her into a very grades focused person. A lot of her self worth is tied up into how well she preforms in classes, and it's how she feels she can maintain a certain social status by being in the top of her class. She is incredibly blunt and doesn't care if what she says hurts people's feelings, if she's correct it shouldn't matter how she says anything. She makes up her mind about people very quickly and if they are deemed unworthy of her time she won't spare them a second thought, unless they have wronged her some how which is one way to get an enemy for life. But if someone is able to tolerate her, she is a loyal friend and would gladly come to their aid with any problem they might have, and probably several creative solutions.
Strengths:
confident, witty, independent
Weaknesses:
obsessive, short tempered, stubborn
Likes:
coffee, the smell of books, the sound of rain
Dislikes:
dumb questions, hot weather, loud noises

B A C K G R O U N D
Indira grew up in Australia with her mother. It was just the two of them for the first few years of her life after her parents broke up shortly after she was born. She knows her father is magical but that's about. Since he left he hasn't tried to contact her, and her mother doesn't like talking about him. Her mother got married to her step-father, a muggle, when Indira was fairly young and is the only father figure she's ever known but she still insists on referring to his as her step-father when she meets new people, even though he legally adopted her when she was seven. They had a child together, her half sister, a few years later much to her disappointment as she lost her palace as the only child. Indira can feel a little left out of her family at times since she is the product of a previous relationship, but she has a mostly good relationship with her parents even if they don't spend much time with her or her sister since they are both very career focused. Indira does question why her mother left the magical world behind to study muggle science, but her mother and step-father have found a lot of success as professors at a prestigious university and are regarded as some of the best in their respective fields. Indira has grown up watching first hand the kind of drama and social climbing that can go on in academia, as well as the perks of traveling with them to lectures and conferences.
F A M I L Y
​
Lakshmi Khatri

Mother ~ Mixed Blood

Occupation: Astrophysics Professor​

Callan Shepard

Father ~ Half Blood

Occupation: Cursebreaker​

Sanjay Chakrabarti

Step-Father ~ Muggle

Occupation: Professor​

Anisha Khatri

Half-Sister ~Half-Blood

Occupation: Child​
​
Last edited: