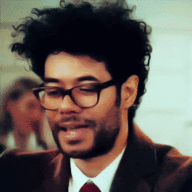 Somehow in charge | Laid back | Friendly
Messages

761
OOC First Name

Daphne
Blood Status

Mixed Blood
Relationship Status

Married
Sexual Orientation

Bi (Kyle)
Age

3/2007 (51)
The sorting ceremony had come to a close, and Matt smiled at the sight of the fresh new faces at all the new tables. He had always been interested in how the hat did its work. Maybe as headmaster, he could have a discussion with the hat to find out more. Matt stood up, waited a few moments for everyone to settle down, then spoke.
"Good evening students and staff of Hogwarts. I know how eager we all are to start our wonderful yearly feast, but I have a few quick announcements to make."
He smiled as he paused.
"First of all is that, as you all probably guessed, I'm the new headmaster of Hogwarts starting this year. I'll be taking over from Professor Alicastell, who did an admirable job for as long as I have been working here. For those of you who are freshly sorted or simply didn't know, my name is Professor Matt Alcott-Ward and I have been the upper year History professor for the past..."
He paused to think.
"Fourteen years. Now I will take on this new role instead."
He took a sip of water before continuing. "
Alongside me are your Heads of Houses, these professors are here to guide you and lead you in your respective houses. The head of house for Hufflepuff is Professor Landon Carter, for Slytherin, Professor Angel Castillo, for Ravenclaw, Professor Kahurangi Josephs and for Gryffindor, Professor Cyndi Kingsley.
" Matt gestured to each of the professors in turn so the new students would know who was who. Then he went on.
"I already spoke about the forest before the sorting ceremony started, I hope it's not necessary to repeat myself now. I don't believe I have any other new announcements to make, so I'll finish up with this: I wish everyone here a wonderful, productive and fun new school year. In a moment now the food will appear, and I hope everyone also enjoys this wonderful feast."
He said, smiling as the platters of food appeared the moment he finished speaking. Matt sat back down at the staff table and mentally went over his speech, hoping he hadn't forgotten anything important. He watched as students started to chat and eat, feeling excited about the upcoming year.