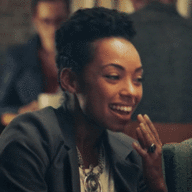 📕Uni Student | Headstrong | Unsure | 1/4 Veela💅
Messages

820
OOC First Name

Daphne
Blood Status

Mixed Blood
Relationship Status

Seeing Somebody
Sexual Orientation

Bi (Flynn)
Wand

Curly 14 1/2 Inch Unyielding Cypress Wand with Veela Hair Core
Age

12/2039 (17)
Beauty may be dangerous, but intelligence is lethal
​
THE BASICS:
NAME:
Ivy Valentina Ashworth
NAME MEANING:
Ivy:
From the English word for the climbing plant that has small yellow flowers. It is ultimately derived from Old English ifig.
Valentina:
From the Roman cognomen Valentinus, which was itself a derivative of the cognomen Valens meaning "strong, vigorous, healthy" in Latin.
Ashworth
:
From an English place name meaning "ash enclosure" in Old English.
HOMETOWN:
Ivy lives with her parents away from any muggle towns, in a small wizarding settlement near Wellington.
NICKNAME/ALIAS:
N/A
AGE:
17
BIRTHDAY:
3 December 2039
NATIONALITY:
Citizen of New Zealand
BLOOD STATUS:
Mixed Blood
SEXUALITY:
Unknown
RELATIONSHIP STATUS:
Single
ZODIAC SIGN:
Sagittarius .
As a Sagittarius born on December 3rd, your personality is defined by your assertive, restless and open nature. When you know what you want, you do not hesitate to share it with others. You will work hard to achieve things you wish to accomplish with certainty, although you may challenge to discover our true interests. You are restless in your pursuits, tending to explore varying topics and subjects. Your eclectic nature is paired nicely with your openness. Although they may feel you are a bit frank at times, your friends, family and coworkers appreciate your honestly.
ELEMENT:
Fire
. Your sign's paired element is fire and of the zodiac signs, you have the only mutable connection to the element. Fire's influence makes you changeable and adaptable, much like an open flame. Similarly, fire connects to your intense passion and enthusiasm. When something strikes your interest, you pursue it with great fortitude and spirit. As you continue to embrace fire's qualities you will achieve your goals. Be weary of fire's negative influences, which include impatience and impulsiveness.
PLANET:
Jupiter.
Jupiter is the planetary ruler of your sign, but as you were born in the second Decan, or part, of the sign, you are also subject to the planetary influence of Mars. Being the planet of transformation, Jupiter is connected to your pursuits of adventure and truth. Likewise, Mars, being the planet of assertiveness, is linked to your assertiveness and need for action. Your unique planetary influences make you more restless and spontaneous than the other Sagittarius Decans. You will fearlessly engage in any activity that peaks your interest, which is one of your most positive qualities. In love, find a partner that shares in your appreciation for honesty and need for adventure, as this will bring you satisfaction and happiness.
OCCUPATION:
Odd jobs
EDUCATION:
Hogwarts New Zealand
HOGWARTS HOUSE:
Gryffindor
GRADUATION YEAR:
2058
FAVORITE CLASS:
Charms, Defence
LEAST FAVORITE CLASS:
Astronomy
CLUBS AND ACTIVITIES:
SDA
WAND
:
Curly 14 1/2 Inch Unyielding Cypress Wand with Veela Hair Core
Wood:
A Cypress wand finds valour in the witches and wizards it chooses - so much so that the owners of Cypress wands have historically been expected to die an honourable death. This wand is for the brave and self-sacrificing.
Core:
Much like the creature that they come from, wands with veela hair are temperamental and volatile in nature. They are good for use in divination work and with charms. Wands with this core are usually inherited.

APPEARANCE:
PLAY BY
:
Logan Browning
HAIR:
Dark brown and tightly curled.
EYES:
Dark brown.
BUILD
:
Average built for her age.
STYLE:
Ivy prefers casual clothing, but usually lets her mother dress her in more girly outfits. She doesn't mind it too much, but also doesn't see the point in it.
OTHER DISTINGUISHING FEATURES:
Ivy is part-veela, it makes her stand out. Other people tend to notice her because of it. Though they likely won't know why.
A LITTLE DEEPER:
PERSONALITY:
Ivy has a very energetic and happy personality, she loves to explore and play games, as well as cause mischief. If she could choose how to spend her free time, she would be running around in forests and exploring nature, going on adventures. She also likes to read, mostly books about pirates and knights. But can often be found with a book about History of Magic instead, that her father bought her. Ivy is headstrong and stubborn, as well as competitive. She already has a competition going with the other girls in her tutoring group, wanting to be better than them. She loves getting recognized for her achievements, and would often be the first to put up her hand in class. At Hogwarts, away from her father's influence, Ivy will probably loosen up a bit more. She will still strive to do well, but adventure calls too. Ivy is not good at losing or dealing with disappointment. She gets sulky when things don't go her way, or can get angry and lash out. But these moods usually don't last very long.
ESTJ - "THE EXECUTIVE"
Executives are representatives of tradition and order, utilizing their understanding of what is right, wrong and socially acceptable to bring families and communities together. Embracing the values of honesty, dedication and dignity, people with the Executive personality type are valued for their clear advice and guidance, and they happily lead the way on difficult paths. Taking pride in bringing people together, Executives often take on roles as community organizers, working hard to bring everyone together in celebration of cherished local events, or in defense of the traditional values that hold families and communities together.
ESTJ STRENGTHS:
Dedicated .
Strong-willed .
Direct and Honest .
Loyal, Patient and Reliable.
Enjoy Creating Order .
Excellent Organizers
ESTJ WEAKNESSES:
Inflexible and Stubborn
Uncomfortable with Unconventional Situations
Judgmental
Too Focused on Social Status
Difficult to Relax
Difficulty Expressing Emotion
HISTORY:
Ivy is an only child who grew up in a very divided household. Her father came from a large wizarding family, but doesn't have much contact with them anymore since her married Ivy's mother. Their family sees her as a lesser status, and has not made a secret of their disapproval. Over the years, this caused resentment to grow between her parents, who now often argue and barely talk. Ivy is vaguely aware of this not being normal, but she hasn't really known anything else. Because of the tensions in her family, Ivy always strives to be as good as she can be to make her parents, especially her father, happy. He puts a lot of pressure on her to be a good and powerful witch, going as far as enrolling her in pre-Hogwars tutoring to give her an advantage in the theoretic side.
LIKES:
Competing, interesting knowledge, winning, hanging out with people, joking around
DISLIKES:
Bad grades, boring knowledge, bullies.
GOALS:
Ivy's goal is to be the best witch of her generation.
FEARS:
Disappointing her parents, her parents leaving each other or her, not being good at magic.
STRENGTHS:
Ivy is intelligent and confident. She's a quick learner and is very dedicated to whatever she puts her mind to. She is social and friendly and can get along with most people her age.
WEAKNESSES:
Ivy can be a know-it-all and can be arrogant and insensitive. She doesn't always think before she speaks. She's very stubborn as well, and a very sore loser.
MIRROR OF ERISED
:
Her holding her own chocolate frog card and an order of Merlin, her parents proud in the background.
BOGGART:
tba
PATRONUS:
tba
AMORTENTIA:
tba
AESTHETIC:
FAMILY:
​

​

Name:

Byron

Ashworth
Relation: Father


Age:

35 (2020)
Blood Status: Pure Blood
Marital Status: Married
Occupation: Metal Charmer

Name:

Felicita Ashworth - Vitali
Relation: Mother


Age:

35 (2020)
Blood Status: Mixed Blood
Martial Status: Married
Occupation: Housewife


---


---

---


---

---

---
---

Last edited: