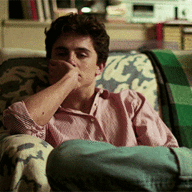 amputee + adopted + found
Messages

1,738
OOC First Name

Charlie
Blood Status

Half Blood
Relationship Status

Too Young to Care
Wand

Knotted 13 1/2 Inch Flexible Fir Wand With Augurey Tail Feather Core
Age

3/2040 (14)
Flynn pressed his lips together into a thin line as he gripped his wand a little tighter, trying to inconspicuously aim it at a first-year who happened to be sitting nearby. It was not like he could practice a cheering charm by himself, he needed some sort of target, willing or otherwise and this first year just happened to be closest to him. However, he wasn't having much luck with it, trying the incantation once again before quickly giving up with a huff when nothing happened.
"Why does a spell need me to be happy for it to work? That's just stupid,"
he muttered angrily to himself as he slumped back in his seat tossing his wand down on the table in front of him and crossing his arms across his chest. Who needed to use a stupid cheering charm, anyway? Not him. There were so many cooler spells he could be using instead.
@Ivy Ashworth