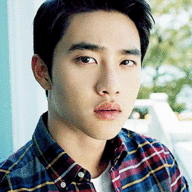 Adaptable | Calculating | Charming | SDA co-leader
Open after Kris posts with Sydney
The duel at the start of the year hadn't really been a club event, more a... club promotion event, and Tyler was glad they had done it. He'd been able to show both club members and outsiders who the real leader of the Student's Defence Association was, and it wasn't Sydney. He knew the girl was bothered by this, but pretended not to notice it. He acted like the duel and victory were no big deal, but they both knew it was. Now at their first official meeting as club leaders, Tyler felt confident. He stood with his back straight and a smile on his face as the members of the SDA filed in. When everyone was there, he was the one to speak first, not giving Sydney a chance to get a word in.
"Hello and welcome to the first official meeting of the Student's Defence Association."
He said with a grin. "
The club does more than just organize the duelling tournament we all know and love. Today we'll be helping you prepare for said duels. Some of you can probably use a little refresher, and there's nothing to be ashamed of if that's the case."
He said with a significant look at Sydney, before continuing.
"Today we'll be demonstrating some spells you guys can use in your duels next semester. These are spells only to be used in such situations, obviously. The spell Sydney will be teaching you is the Everte Statum spell, which can cause an object or a person to fly backwards. This spell is something anyone can learn from first year on."
He said with a slight smirk at her.
"The spell I will be teaching is a more advanced spell, students fifth year or older can learn it. I'll be demonstrating the Obscuro spell, which blocks a target's vision."
He said, before gesturing to the other side of the room.
"Those who want to learn the spell Sydney will teach can go over there, those that want to learn the spell I will show you can stay here with me. Let's get started. Or did you have anything to add, Sydney?"
He asked, as an afterthought.