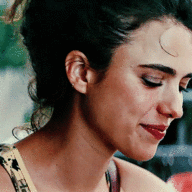 ✨ Rebellious | Free Spirit | Angry🍀
Messages

271
Blood Status

Pure Blood
Relationship Status

Single
Sexual Orientation

Bisexual
Wand

Curved 13 1/2 Inch Rigid Applewood Wand with Boomslang venom Core
Age

3/2044 (15)

Name: Isadora Renáta Novak
Birthdate: 16/3/2044
Blood status: Pure Blood
Zodiac sign: Pisces
Sexuality: Bisexual
Country: New Zealand, her family is originally from Hungary
School: Hogwarts NZ
House:
Gryffindor
Clubs: Heta Omega
Wand: Curved 13 1/2 Inch Rigid Applewood Wand with Boomslang venom Core
Hair: Dark brown and wavy
Eyes: Light blue
Build: Isadora has an average build, she's just slightly on the taller side.
Style: When she was younger Isadora wore high-quality classy clothes her mother picked out. But as she grew older, she started developing her own very casual style. She enjoys wearing muggle clothes.
Distinguishing Features: Isadora has a big smile.
Play by: Margaret Qualley

Personality: Isadora is very loyal to her friends and the people she cares about. She is also someone who defends others, if someone would get bullied she would step in. She doesn't always think before she acts and can be very impulsive. Most importantly, Isadora loves fun. She's grown up in a strict household where she had to be quiet and obedient, so whenever she can have some fun and let loose she grabs the chance. She intends to have a lot of fun and create a lot of chaos at Hogwarts.
Isadora doesn't buy into the pureblood prejudice as much as her family members. She has been raised with it, so she does believe some of it, but for the most part, she tries to ignore the biases her parents and sister have. She's a troublemaker who longs to be free. She has run away from home a few times as a kid, but never got very far until she had to go back. While rebellious, Isadora is a nice kid. If she had parents who understood her more and listened to her better she would probably be better behaved. She's been a part of the phoenix scouts over the past year, which has given her a new outlet for her energy. More importantly, she has made friends. They weren't the sort of friends her parents would approve of, but Isadora is very happy with them.
Strengths:
​
Weaknesses:
Doesn't think things through
​
​
Hobbies:
Exploring outside (including the forest)
​
Playing games with her friends
​
​
Personality type: ESTP
ESTP Strengths:
​
ESTP Weaknesses:
May Miss the Bigger Picture
​
​
History: Isadora's family is descended from a big prominent wizarding family in Hungary. Her grandfather moved to New Zealand when her father was young, but he married a suitable Hungarian witch he got to know through family connections. Isadora's parents tried to raise their daughters in the same way he had been raised, instilling the family's old-fashioned norms and values and their views on magic and blood. The family had always looked down on muggles and muggleborns for infiltrating the magical world, and this is something Isadora has been raised with. Coming from a wealthy family, she never had to ask for much. Isadora and her sister Natalia always had nice toys and beautiful clothes and were often brought to playdates with children of other magical families. But the girls were always told about the other family's reputation and how they should act accordingly.
Unlike her older sister, Isadora didn't really take to the way she has been raised. She didn't blindly copy what her parents did and spent most of her time breaking her parent's rules and running wild. Her parents usually reacted by hiring a new, stricter nanny until they proved ineffective. Natalia often tattled on Isadora whenever she did something that wasn't allowed, which caused a rift between the sisters.
Goals:
To find what she's good at and what she loves to do.
​
Fears:
Being married off to some pureblood she doesn't know.
​
​
Secrets:
Isadora wishes she and Natalia were closer. She still loves her sister, but feels like she doesn't love her in return.
​
Isadora is scared of graduating. She wants to get away from her family but has no idea if she's going to be able to do that.
​
Regrets:
Isadora regrets not fighting harder when her parents wanted to send her away to Durmstrang.
​
Isadora regrets not writing Cameron when he didn't write her, even if she wouldn't admit it.
​
She regrets not talking to Natalia more while she was still at school, as she doesn't know where her sister is now.
​

School reputation: Isadora is a pretty social girl, but she flies a bit under the radar. She's not very active in many clubs, so she wouldn't be that well-known at Hogwarts. Those who do know her probably think of her as a bit loud, but fun. She was gone for her fourth year, something her classmates probably noticed. Pureblood students might recognize her name.

Relationships: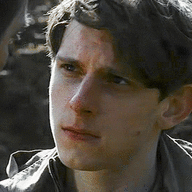 ​
Cameron Roswell- best friend and classmate ​
Cameron has been one of Isadora's best friends for years. She likes him a lot, though they also clash fairly often and can often be seen snarking at each other. They recently had a big fight, but have made up. Things are still a little awkward between them.
​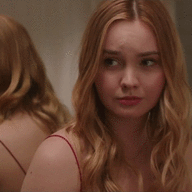 ​
Margo Fox- best friend and classmate​
Margo is Isadora's other best friend. The two get along very well. Isadora feels protective of her friend and would do anything for her. She loves her very much.
​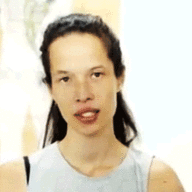 Ngawaiata Martin- classmate, disliked​
Isadora and Ngawaiata dislike each other over a misunderstanding in the forest. The Slytherin has clearly held a grudge, and Isadora dislikes her in turn.
​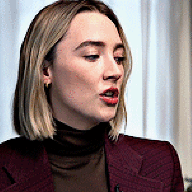 Aine Thompson - classmate, acquaintance​
Isadora and Aine aren't very close, but Isadora likes her well enough. She doesn't really get why her and Cameron are enemies.
​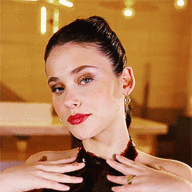 Aurora Archer- roommate and friend​
Isadora likes Aurora. They have a pretty similar energy. She likes her as a roommate and considers her a friend.
​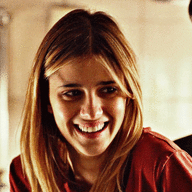 Rosie Archer - roommate and friend​
Isadora likes Rosie, though she's a bit different from her. She enjoys her company as a roommate and considers her a friend as well.
​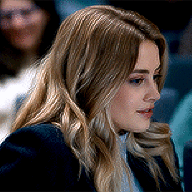 Kiara Thompson - classmate and friend ​
Kiara and Isadora met before they went to Hogwarts and Isadora liked the other girl immediately. Being in different houses, they don't always spend a lot of time together, but Isadora considers her a friend.
​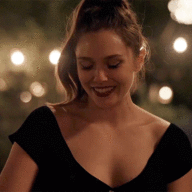 ​
Abigail Payne - roommate ​
Isadora likes Abigail but isn't very close to her. She thinks the other girl is a nice roommate, but she doesn't consider her a friend yet.
​
​
Family: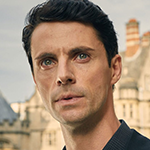 ​
Richard Novak - father - Alchemist​
Isadora has a distant relationship with her father. When she was young, he was often busy and when he was around he disapproved of the things Isadora did.
​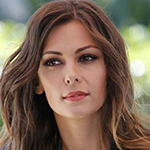 ​
Cecilia Novak - mother - Socialite​
Isadora has a difficult relationship with her mother. They often fight, and Isadora feels like her mother doesn't understand her.
​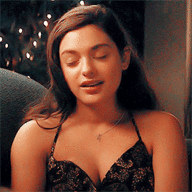 ​
Natalia Novak - sister - Freelance Herbologist​
Isadora also has a difficult relationship with her sister. Growing up, they were often at odds. Once they got older and both went to Hogwarts, they mostly just created distance between them. But there is a part of Isadora that wants to be closer to her sister.
​
​
Relationship
Status: Single
Romantic history:
Personality type from
here
​
Last edited: