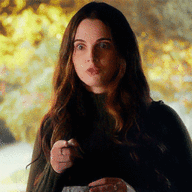 🍬Honeydukes Asst. | Impulsive | 2049 Graduate 🌹
Event ID# 91115
Rose's final act as the Queen of Flowers would be to co-host the annual Hogwarts Pride event along with the King of Flowers, Norton Gillespie. It was a sort of tradition for the Wild Patch Club to host the event, and Rose had seen over the years how important this event was for many students. She had always been happy to help out, and now she was happy to help organize it. She'd let Norton make a lot of decisions too, and had asked advice from her younger sister. Rose was pretty sure by now that she was straight herself, so she wanted to make sure LGBT+ students had the chance to have a say in what was happening. She had also placed a box with 'feedback' on it and some scraps of paper near the entrance, where everyone could scribble down ideas for next year if they got to host it again. Rose knew she wouldn't be here next year, but Norton or anyone else who wanted to host it would probably get some use out of that.
There were many booths and tables around the edges of the great hall, but what Rose liked most was how they had made one big table at the center with seats around it. Here, everyone could come together as a community. People could sit and eat snacks together and simply talk and chat. Rose thought that was important for an event like this. But it wasn't the only thing of importance, along with the usual booths, she and Norton had thought of a few other things.
There was a booth where people could grab a flower crown, but at the same booth they could also make one of their own or simply make a bouquet with flowers in all the colors of the rainbow to take home, the flowers were provided by the Wild Patch Club. There was the usual informational booth with pamphlets on sexual orientation and gender identity for anyone to take. Another booth offered magically enhanced drinks and mocktails, many in rainbow colors or with glitter for the pride theme. Of course they weren't alcoholic, but they looked like a lot of fun and Rose wanted to get one before the event was over. Another new addition had been Norton's idea. It was a stand with books that featured LGBT+ characters, and they had worked together to wrap the books up in flowers so it would be a surprise for the person what book it was. The old staple of a booth for face-painting was of course present as well. And a final addition had been something Rose had worked on herself, she had knitted a lot of scarves and beanies with different pride flags and placed them on a table, free for the taking.
With everything coming together in the great hall, including snacks and decorations, Rose was proud of the result. She hoped members of the Wild Patch Club would help man the different booths and help it run smoothly, but she was sure that would be no problem. From what she had seen in the previous years, all sorts of students came together to make this event work, and that was one of the things that made it so beautiful. When the first students started trickling into the great hall, Rose turned to Norton with a grin.
"I think we can be proud of this."
She said, offering him a high five.