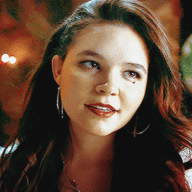 Unspeakable | Curious | Arrogant | 2050 Grad ⚗️📐
Phoebe was delighted to be back at Hogwarts, partly because it meant she could use magic again. It was really annoying, not quite being of age yet. Rose was seventeen now, which meant she could use magic at home without getting in trouble. But Phoebe, being a year younger, still had to wait. She had spent the time she had been bored at home writing down new ideas to do with the spells she had learned in her sixth year, and picked the first sunny day of the new semester to try it out. She had gathered the biggest stones from around the lake that she could find, and had placed them all in a line. She then stepped back enough to make it a challenge to aim for them, before looking around. She had tried to pick a secluded part of the grounds for this, and hoped no one would get any pieces of rock against their head. But if they did, Phoebe figured they would be fine. It wasn't like they were huge. She grinned as she took aim, then fired the first spell at the first stone she had lined up.
"Confringo!"
She cast, and she laughed with delight as the stone exploded into dust and gravel. Target practice with this spell was definitely fun.