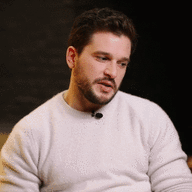 Criminology Student | Loyal | Ambitious | Friendly
Messages

854
OOC First Name

Jamie
Blood Status

Half Blood
Relationship Status

Seeing Somebody
Sexual Orientation

Adorah
Wand

Straight 13 Inch Alder Wand 13 3/4" With Essence of Dragon Heartstring
Age

18
NOEL
ELLIOT
WALDGRAVE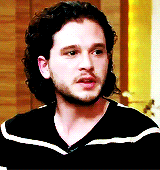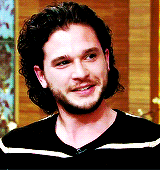 NAME
NAME MEANING
- Noel (NO-əl ): Noël is a name of French origin meaning "Christmas"​
- Elliot (EL-ee-ət ): The name Elliot is a boy's name meaning "Jehovah is God ​
- Waldgrave (Wald-gra-ve): Waldgrave is a English name that held manor of Smallbridge​
NICKNAMES
His name is already short so there is not an nickname for that. But his mother calls him a knight, because of the way he wants to protect others.
​
BLOOD STATUS
He's an half blood wizard, both of his parents are magical. His fathers family comes from an muggle-born family.
​
PLACE OF BIRTH
Noel was born in Bibury, England. He likes England very much and doesn't know any other place which he see's as home.
​
CURRENT RESIDENCE
Bibury, England. Noel, his parents and siblings still live in England. But Noel often visits Sweden, his mothers birthcountry.
​
NATIONALITY
His father was born in England and his mother is born in Sweden. He can speak a bit swedish, but not much. Mostly he talks more English than Swedish.
​
BIRTHDAY
HISTORY
Noel was born in Bibury, England as the third child of Sanna and John. As part Swedish and part English he grew up. He has a good connection with his siblings and parents, and feels protective over them. He has got a nice youth and played a lot with children from his age. In vacations they visit their mothers homeland Sweden often, where a big part of the family also lives. Noël can speak a bit swedish bit not much, since they mostly talk English.
​

Little Noel



​
ZODIAC SIGN
Sagittarius: As a Sagittarius born on December 15th, your personality can be defined by your charismatic and showman qualities. You are most energized by social settings, as they give you the chance to display our natural friendliness and whit. Many people are drawn to your charm and you subsequently, may be considered very popular. When you are around others, you love the attention of your audience. In many ways, you take every social situation as a performance.
​
ELEMENT
Fire: Fire is the elemental pair of the Sagittarius and in fact, you are the only zodiac sign to have a mutable connection to the element. Fire's influence makes you much like an open flame, adaptable and changeable. Your connection with fire expands deep into your being, which explains why you meet challenges with strong passion and enthusiasm. Your flame will continue to burn strong in the face of adversity if you embrace the positive qualities of fire. Fire does not come without its negative influences as well however; take care to avoid your tendency to be impatience and impulsive
​
PLANET
Jupiter: Your signs planetary ruler is Jupiter, but as you were born in the third Decan, or part, of the sign, the Sun lends you some of its power as well. Jupiter, being the planet of expansion, is responsible for your adventurous and truth-seeking qualities. Likewise, it is the Sun that connects to your need for individuality, creativity and vitality. Your unique combination of planetary influences makes you more of a risk taker than other Sagittarius Decans. You are quite comfortable assessing risks versus reward and you will take to all things fearlessly if you feel the reward is worthwhile. Although you run the risk for failure, outstanding success is just as possible.
​
​
​

​
PLAYBY
HAIR
Noel has got dark brown curls. When he was younger he got very long hair, but he now likes to keep it shorter sometimes. He puts time into his hair, more so than other boys. He likes his hair a lot and want it to look good.
​
EYES
His eyes are brown of colour.
​
HEIGHT
Noel is kind of tall for his age and has an athletic build, because he trains hard for quidditch and he kind of likes to be in good shape. He is fine with how he look and is often to be seen as older than he actually is.
​
DOMINANT HAND
His dominant hand is left.
​
CLOTHING STYLE
Noel doesn't have an specific clothing style but likes to wear jeans with an t-shirt mostly. He likes comfy clothes but also puts some effort in his looks. With an dance or ball he likes to wear an suit, it makes him feel more adult like and taken seriously. He has nice clothing but doesn't really follow the latest trends unlike his older brother.
​
​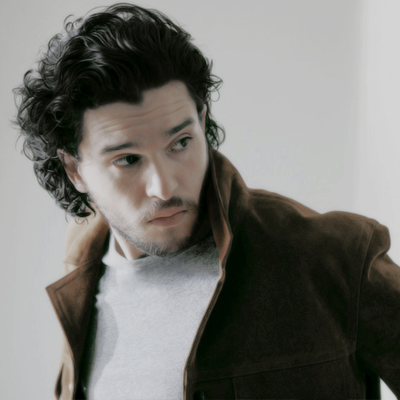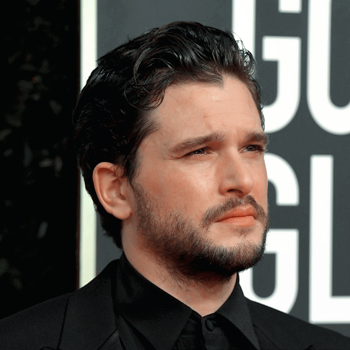 ​
FOUR WORDS
- Loyal: Giving or showing firm and constant support or allegiance to a person or institution.​
- Honest: W
hen you speak the truth and act truthfully.
​
- Emotional:
Actuated, effected, or determined by emotion rather than reason.
​
- Hardworking: Someone that is diligent in laboring and that puts effort into doing and completing tasks.​
LIKES
Noel likes Quidditch, Family, Food, Exploring, Being outside, Christmas, Amimals, Snow, Helping others and playing a Knight.
​
DISLIKES
He doesn't like Bullies, Fights, Violence, Injustice, Cleaning up and Bossy people.
​
SECRETS
Noel doesn't have secrets at the moment.
​
GOALS
Noel his goal is to become an auror and catch bad wizards.
​
FEARS
Drowning and Death of a family members or friend.
​
STRENGTHS
Noel is a brave person that isn't quickly afraid to step up to someone or to something. He feels the need to help others who are weak or who are bullied. His mother calls him a knight and since young age he has compared himself to that. But not he trades his playing sword for a wand that he wants to use for the good and protection. He is also very sporty and likes to be outside and watch Quidditch. He wants to play himself too and is straightforward for making the team for his house. Noël is also a patient person. He waits for the stuff he wants and isn't easily irritated by something. Only if there is injustice he won't wait to act, but you can not make him crazy or get under his skin quickly.
​
WEAKNESSES
Noel can seem angry or rude to bullies and people who do stuff that he thinks are not ok. He will help others, but that makes him involved in a lot of fights or arguments. But he does it for the greater good. He won't use violence as the first person, but only in self defence or to help someone else. He won't see pleasure in it. He can be a bit serious in some stuff and more mature than people from his age. He was raised with a lot of manners and thinks as family as important and friends too, but can break rules if he needs so. He won't hesitate and likes to go on adventure as well. That can get him in trouble. Because he is very loyal if he says he do something or help someone he will and sometimes that takes stuff that are outside the rules.
​
PERSONALITY
Noel is a sweet kid that was raised with a lot of good manners so he will make conversation and connect with others easily. Since young age already he feels the need to help and protect others. When someone bullied his sister or anyone else he cared about he could really be protective over them. Noël is very loyal to his friends and family and when he says you have his word he will keep it he is no oathbreaker. He see's himself as a knight sometimes and that is the nickname his mother gives him also. He protects the weak and some people will get in a fight with him over that, but mostly that are only bullies. He can't stand those and will protect the weak one. He is no big fan of using violence and won't be the first person to use it in a argument, but in self defence or in danger he will use it and won't hesitate. He loves watching Quidditch and wants to play himself too when he is old enough. Noël already knows what he wants to become, he wants to become an auror he see's that as some kind of knight and want to catch the badguys. He will not break rules if it's not neccesary but he will if people ask him on adventure or to help someone. Because he helps and takes on bullies he can get in a lot of trouble, for helping and people misunderstanding.
​

​
AMORTENTIA
He would smell peppermint, christmas tree's and chocolate.
​
MIRROR OF ERISED
If Noel would look into the mirror he would see himself as an auror, that helps people and catch bad wizards.
​
PATRONUS
A Direwolf: Gentle, intelligent and beautiful.
​
BOGGART
His boggart is his parents death in front of him.
​
WAND
- Wood: Whilst Alder makes for an unyielding wood, its ideal owner is not stubborn or obstinate, but often helpful, considerate and most likeable. When an alder wand is happily placed, it becomes a magnificent, loyal helpmate. Of all wand types, alder is best suited to non-verbal spell work, whence comes its reputation for being suitable only for the most advanced witches and wizards. Alder is also excellent for protection against outside forces.​
- Core: Dragon heartstrings produce wands with the most power, and which are capable of the most flamboyant spells. Dragon wands tend to learn more quickly than other types. While they can change allegiance if won from their original master, they always bond strongly with the current owner. ​
- Inches: The wand of Noël is 13 Inches and Straight.​
​
​

​
EDUCATION
Hogwarts School of Witchcraft and Wizardry, New Zealand
​
HOGWARTS HOUSE
Was sorted in Gryffindor
​
THOUGHTS ABOUT SORTING
Noel was very excited about being sorted in Gryffindor, like his father. It was the house he wanted the most, so he had never thought about getting into another house.
​
CLUBS AND ACTIVITIES
- Gryffindor Quidditch Team
​
TITLES EARNED
- Vice-President Brotherhood of Magic (5th Year)
​
- Co-President Brotherhood of Magic (6th Year)
​
FAVORITE PROFESSOR
His favorite professor is Cyndi Kingsley, because he likes her personality and looks up to her an bit.
​
LEAST FAVORITE PROFESSOR
His least favorite professor is Kalif Styx, because he is not that friendly or excited. And Noel likes those people.
​
FAVORITE CLASS
His favorite class is Defence Against the Dark Arts and he also likes Charms a lot.
​
LEAST FAVORITE CLASS
Her least favorite class is Herbology, because he is not that interested in plants and all.
​
OCCUPATION
Noel is currently an student at an muggle university. He studies Criminology to get more knowledge.
​
​
​
​

​
SEXUAL ORIENTATION
CURRENT RELATIONSHIP
PREVIOUS RELATIONSHIPS
FIRST CRUSH
FIRST KISS
​
​
​

​
FAMILY
​



FATHER




John Richard Waldgrave


BLOOD STATUS
Half-Blood
RELATIONSHIP STATUS
Happily married
EDUCATION
Hogwarts New Zealand alumnus
HOUSE
Gryffindor
OCCUPATION
Guard




MOTHER


Sanna Waldgrave-Rosenberg
BLOOD STATUS
Half-Blood
RELATIONSHIP STATUS
Happily married
EDUCATION
Hogwarts New Zealand alumnus
HOUSE
Ravenclaw
OCCUPATION
Healer

SISTER
Beaubelle Alaina Waldgrave
BLOOD STATUS
Half-Blood
RELATIONSHIP STATUS
Single
EDUCATION
Hogwarts New Zealand alumnus
HOUSE
Ravenclaw
OCCUPATION
Libririan






BROTHER


Liam Bryant Waldgrave
BLOOD STATUS
Half-Blood
RELATIONSHIP STATUS
Single
EDUCATION
Hogwarts New Zealand alumnus
HOUSE
Slytherin
OCCUPATION
Professional Quidditch Player




SISTER


Lovisa Alice Waldgrave
BLOOD STATUS
Half-Blood
RELATIONSHIP STATUS
Single
EDUCATION
Hogwarts New Zealand
-
HOUSE


Yet to be added


OCCUPATION:


Student
RELATIONSHIP WITH PARENTS
Noel has an good relationship with both of his parents. He was raised in an warm and friendly family and always felt safe and loved by his parents. He looks up to his dad and thinks of him as his hero and he has the kindness and being loyal from his mother. Noel is always been protective about his family and his parents are everything to him. They support him and are very proud of the person he is and growing out to be. His biggest fear is losing his parents.
RELATIONSHIP WITH SISTERS
With both of his siblings Noel has an fine relationship. He feels protective over his sisters and although Beaubelle is older than he is, he feels like an big brother since Liam is not that responsable in his eyes. He has the best relationship with Beaubelle, and Lovisa and Liam look more like eachother and have more the same personality. He sometimes is very annoyed by Liam and does not always approve of what his brother does, but he sometimes takes advice about girls and Liam means well he knows. Lovisa is his little sister and he is very protective over her, but she doesn't always feel that is neccesary. He loves all of his siblings and will protect or help them all if they need.
Last edited: