Welcome to September's first Bi-Weekly Update. There are a few things to get to so let's just get stuck in.
Week 6
We are now in week Six! Professors should be posting lessons up to week six, now is also a good time to get a handle on that grading. Be sure to be caught up. Students, we are heading into crunch time, get those lessons posted to receive the grades you want!

Halloween winners
Here are the winners of the Halloween Costume contest, points for them will be handed out shortly:
Best Overall: Rowan Baros as Rapunzel
Best Magically Enhanced: Leda Layton as a gargoyle
Most Scary: Hattie Thorne as a Scary Ghost
Best Group/Couple: Westwick Twins as Vampires
Most Ridiculous: Lysander Summers as an animagus
Most Traditional Halloween: Poppy Perkins as a Fairy

Congratulations to all the winners and thank you to everyone who took part in the costume contest and who took part in the halloween celebrations with their student and/or professor characters.

WPC event
There is an event on going right now from the wild patch club found here. If you post an event with your club, you can let us know so we can bring attention to it and remember if you want to do a slightly bigger event you should apply for it via the Events application with plenty of time so that any problems can be worked out properly. The events are first come first serve, so if you have an event you want to do, apply for it before the slot has been taken up by someone else.
Spotlight
Our September spotlight has now been posted head on over here for it. Congratulations to

Tristan Collins

and Daphne for her amazing character. (also how did it become September so quickly, it felt like April just yesterday)

Holiday areas closed
As you'll have noticed, the holiday areas have now been closed. They will reopen when the semester is over. You'll be able to finish up topics then. If you ever spot an area where you should be able to post and can't or vice versa, reach out to myself to get the problem looked into and rectified.

One year on the new site!
The 31st of August marked a whole year on this new site. It seems so long ago now, and we have come so far. A huge shout out to Nick and the whole staff team who were integral to helping put together this site during the downtime last year, as well as yourselves who have really taken the new site into your stride, learning the ropes, helping others and making this first year go past so quickly and smoothly. Here's to many more years on this version of the site.

The return of Cyndi!
As you'll be able to see here, Cyndi has returned from her vacation. As was mentioned at the beginning of the month in this topic here, there have been some leadership changes, Cyndi will be leading in areas such as quidditch, some head of house things and the electives fair. This means that you should only PM her about issues relating to that, other PMs, about applications, permission issues, password changes etc, should come to me instead, if you are having site issues, you should go to Nick. If in doubt about who a PM should go to, send it to me and I can pass it on to wherever it needs to go.

​
The Search for the Yorishiro Oldest Tree Soari Aikawa goes searching for the Yorishiro tree, but her attempts are in vain as other students have chosen that same time to visit the forest. This plot is a mess
New Year, Same Fear Hezekiah is feeling impulsive. Could there be romance brewing in the potions department?!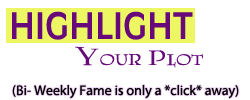 ​
Exams!!
Quidditch
IC Christmas
Yuleball
And that's it! come back soon for even more goodness. As always if you have any questions/comments put them below.
Emzies
(On behalf of the HNZ Site Staff)