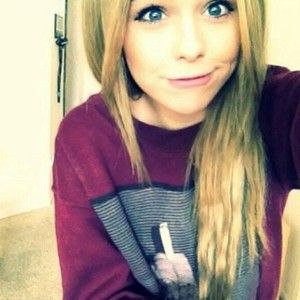 personal
​
what is your real, birth name? what name do you use?
"Rowan Kylie Baros. That's all there is to it. I don't have any cool reasons for the names either, just Rowan, just Kylie and my Dad's last name was Baros. Elsie at least got Mom's middle name, but what did I get? Nothing, nothing cool. Honestly it's such a shame. Wish I had a cool name. Also, another thing, Kylie is like an Australian name, or whatever. I'm American, so it makes even less sense. I mean, do
you
know any Kylies? No? Because they all live in Australia, which, if you ask the internet is a total sham anyway. Yeah, everyone in Australia is an actor, it's nuts apparently."
​
do you have a nickname? what is it, and where did you get it?
"I have a couple of nicknames actually depending on who you ask. Most people just call me Rowan, or Ro, but Elio likes to elongate my name like Roooooooowaaaaaaaaan. It's cute. My name is really too short to be working too much about nicknames. It's only two syllables. Another reason I should have had a cooler name."
​
what's your real birth date?
"I was born on the 12th July in 2035. We were morning babies me and Elsie, we were twins so shared a birthday."
​
what one word best describes you?
"Callous... I wish I could use another word, but it would probably be a lie, I'm incredibly callous. Don't tell Elio I said that."
what is your most prized possession? why do you value it so much?
"My sister's Artbook. I value it because it's her, in essence. There's nothing more her in the world than a thing that literally captured her thoughts and feelings... I also have my camera and a letter Elio wrote to me, though I don't think he knows I kept it and if you tell anyone I'll dig your grave myself."
​
what do you bring with you everywhere you go?
"My wand of course! No witch or wizard is complete with out it. But I usually also bring my Elio."
what's the most useful thing you own?
"Hard to say really, I own a lot of super useful things. Maybe my wand? It's probably more useful than all the other things and it's a bit like a multitool! Once you've learned how to use it properly of course."
what's your good luck charm?
"Elio."
what do you like about yourself?
"That's a question I've been struggling to answer about myself for years to be honest."
what don't you like about yourself?
"The rest."
what's the biggest realisation you had about yourself?
"That I was in love with my best friend despite everything we'd been through. I was convinced I was incapable of being loved, and when he told me he loved me back, it validated me in a way I never expected, like, yeah, I do exist and I am worth it. Though I still struggle to this day with all of it."
​
what do you need help with most often?
"Keeping myself in check. I can go off on a collision course with everything in my life and never quite notice. I need help with making sure I am disciplined enough to go the distance"
​
what's something nobody knows about you?
"I'm actually really, really scared of bugs. I don't like them at all. I know as a vegan that's counter intuitive, but the fact still remains that they're creepy and they're crawly and they could crawl all over me and eat my eyebrows or something and I certainly don't want to wake up to one on my pillow, gross."
​
what do you look like? be as descriptive as possible
"I am tiny. I am very small, both in stature and overall size. I've very easy to pick up and carry around, you can ask pretty much any of the boys in my life. I say boys because I'm not sure they know what a grown man is. But this is the sort of thing you have to become accustomed to when you're barely five two and the rest of the people in your life are six foot or above. Most of the time when I sit on chairs, my feet don't touch the ground. I have blue eyes and brown hair, though I used to dye it blonde a lot and I still do on occasion, now it's mostly brown."
​
how do you dress most of the time?
"I do have a small variety of styles I employ. Mostly it's little shorts - denim mostly - with a crop top or singlet of some sort. I like little woven jackets that I tend to make myself and I wear boots or little soft toe flats, or ballet flats are quite popular too. I also have a number of small sun dresses in blues, yellows and orangey pinks that I can pair nicely with a nice hat. I have a lot of little skirts too and during the colder months I'll wear a hoodie - usually one I've nicked - and skinny jeans."
​
how do you 'dress up'?
"Hm, that's a pretty good question, similar to any girl really. I wear make up all the time, but I like to put extra care and effort if it's for a special occasion, you know? I'll break out the wings and my good masc. I usually wear nice dresses for dressing up, or some nice fitting dress skirts, but, it depends on the occasion, I've got a pretty versatile wardrobe."
​
how do you 'dress down'?
"Pjs. Sweats and a tank, that sort of thing. Anything that doesn't require a lot of effort, but, it still takes a lot of effort to appear effortless, you know that right? If a girl tells you she didn't try too hard or she just threw on any old thing, she a liiiiiiarrrrrrr."
​
if you didn't care at all what people thought of you, what would you wear?
"The same stuff, I think. Probably a lot more of Elio's hoodies."
​
do you care about fashion?
​
"Extremely. I care so much I throw out all my old clothes after a couple of years because I know they'll never come back in."
​
does fashion help society in any way?
"Of course! Fashion is the pinnacle of creativity for some people. It doesn't matter how it comes, just how it does and as a photgrapher I can definitely appreciate the subtle science of a gentle shift."
​
what is the most embarrassing piece of clothing you own?
"I don't think I own any embarrassing pieces of clothing."
what do you wear when you go to sleep?
"I do have pyjamas actually, though I think everyone forgets since I started sleeping in Elio's hoodies. I only have three, though, so I have to alternate between them and sometimes I just forget and just wear it all day. I get a bit lazy sometimes."
​
do you wear any jewellery?
"I wear a lot of jewellery. I have a belly piercing along with several ear piercings, a nose piercing and I wear a lot of rings, bracelets and necklaces."
​
in your opinion, what is your best feature?
"I honestly couldn't say. My smile maybe? Since I got my braces of half way through my last year in school and all."
​
how would you like to look?
"I like the way I look for the most part, if I changed now it would be weird and the one thing I really hated about my appearance, I fixed."
​
where do you live? describe it: is it messy, neat, avant-garde, sparse, etc.?
"I live a pretty spartan life style at the moment, since I do a lot of travelling, it's hard to keep track of personal items."
​
what is the best room in your house? why?
"Bedroom, it's the comfiest."
where do you get most of the decorations for your home?
"I pick them up along the way as I travel. It's a bit like a base camp of sorts sometimes."
​
where is the most beautiful place near where you live?
"There's a beautiful lake that Elsie and I used to go to all the time before she died. We used to love watching the sun set and I would take really cool staged photos of her admiring the dusk or the dawn, depending on when we went. I haven't been back there since she died though, I'm just not sure I could. Maybe one day though."
​
do you like things to be carefully planned or do you just go with the flow?
"Generally, I'm a planner, always have been a planner. But after Elsie died I started embracing the spontaneity a little bit, because I thought about how much she loved to just see what happened and go with the flow. I planned an entire sweet sixteen around her, and look what happened? Nah, spontaneity all the way I feel. Well, for certain things."
​
do you own any pets? if not, would you like to?
"I do! Capri is my cat, she used to be super close to Elsie but she seems to have settled for me now, which is great because I have several other animals as well that I look after. I don't call them pets, more companions or friends. Matilda, the duck and also a mini pig called Pringle. I love all of them."
​
what would be your perfect weekend?
"Oooh, it's so hard to say. I've had a few pretty perfect weekends. I think the most perfect weekend would just be nothing. Really. My ideal weekend would be somewhere cold, so I can curl in some blankets in front of a nice fire and be all warm and cozy. No distractions. Maybe some really nice music that I could fall asleep listening to. I wouldn't be alone, there would be nice food that had been prepared earlier and flowing conversation about... everything, I think. I'd like to talk about the future and my plans for later in my life. No pressure, no expectation and no stress. Just really low-key. I could catch up on the sleep I've missed too. That'd be pretty sweet."
​
are you a very organised person?
"I really am. I used to be a huge planner so I developed really good organisation skills too, but I'm a bit more spontaneous now. I'm still really organised though. Someone has to be."
​
how often do you stay up past 3 a.m.?
"It was really common when I was younger, but its not as common anymore. It still happens on occasion when I'm really busy or I just can't sleep for whatever reason."
​
how do you make yourself fall asleep when you can't seem to get to sleep?
"When I can't seem to get to sleep, it's usually because there's something on my mind which is stressing me out, or worrying me, or something. I find talking about it usually helps. Failing that, two words. Bubble. Bath."
​
where do you spend most of your free time / day?
"Travelling at the moment. I'll settle somewhere more permanent one day, but I want to make a lot of memories before I can't anymore. If there's one thing that I really took from my sister's death, it was that time never stops for anyone, and if you want to make the most of your life, you have to always be moving. You can't afford to just sit still and do nothing. So I don't stay in one place for too long anymore. Maybe I never will."
​
can you apparate? how do you prefer to get around?
"I can and I do often. I got off to a rough start when I first learned, but if you splinch yourself enough, you get over it pretty quickly. I just take Dittany with me everywhere and be done with it."
​
do you tend to save or spend your money? why?
"Oh I'm definitely a spender. It's terrible. I'm always buying clothes or make up. I might be travelling the world at the moment but there's no excuse for sloppiness."
​
what are some red flags to look out for in daily life?
"It's hard to say. Are we talking relationships? I'm not an expert and... I've certainly had to deal with my own behaviour regarding it, but, I think some of the biggest red flags are inability to function outside one's partner and a total lack of communication and I don't just mean talking to each other, but comprehending as well. I've struggled with both of these in the past and I still do, but I think it's important you learn to keep yourself accountable, because no one's perfect and trust me, that was a difficult lesson to learn. And I'm still learning it."
​
Last edited: