Inventor | Potions 1-4 | Adoptive Father | Deputy
Messages

7,230
OOC First Name

Claire
Blood Status

Muggleborn
Relationship Status

Single
Sexual Orientation

Asexual
Wand

Straight 9 1/2 Inch Rigid Walnut Wand with Thestral Tail Hair Core
Age

1/1999 (50)
Hii guys!! Guess who? Ya, it's me, bringing you the first BWU of the new year!! Lots of super exciting things happening, so let's get started!
End of Week 3
Time really flies on HNZ. Week 4 begins tomorrow, so if you're behind on your lessons, students, now would be a great time to catch up!! Ravenclaw could proobably still catch Hufflepuff if we tried hard enough



Brightstone Weekend
Brightstone is open!! If your student has some shopping to do, or just fancies getting out of school for a bit, now's your chance! Third years and above are also allowed to ferry over to Makutu Mall for some extra shopping.

Electives Fair
As we approach the end of the year, second years should be starting to think about which electives they're going to take! Head on down to the electives fair to see and discuss your options with your professors. Students are also welcome to ask their Head of House for a one-on-one meeting if they need extra help deciding.

New Hufflepuff HoH!
You might have already noticed

Professor Landon Carter

walking around with his fancy new title, but if you haven't, join us in congratulating Kaye on

Hufflepuff Head of House

!! We can't wait to see how she and Landon settle into the new role.

Valentine's Mayhem
The Valentine's Dance may have ended, but there are still plenty of rose deliveries happening! Be sure to check out the Rose Directory in case you missed any of your own topics, or if you feel like lurking someone else's!! A big thanks to Rowan and Daphne for organising the event this year, and to everybody who signed up for deliveries!!

Duelling Tournament
Sign-ups for the duelling tournament closed yesterday, and the tournament will begin tomorrow. If you signed up, be sure to look out for it!! As always you'll only have 24 hours to post before you automatically forfeit the duel, so... don't let that happen.

You can check out who signed up here!

Auror/Scit Activity...
Not to give away any secretz, but Aurors and Scitorari ought to check out their respective areas for topics and see if they can get involved!!
Return of the Shoutbox
OK, you've definitely noticed this one, but it warrants an announcement anyway. SHOUTY IS BACK! What's more, it's back with awesome new features, such as the ability to like people's messages, quote them, style posts, etc. So you can all chat to your heart's content!! Thanks Nick for installing this feature as a Christmas present to us all.

Galleons and Inventories
Shouty isn't the only old feature that's back. Galleons and inventories have made a return! First years have all received their starting galleons balance and do not need to apply for it. For everyone else, however, the app is open for you to make requests.

And a note re: inventories: if your student characters have bought anything since the site changeover and you would like that item added into your inventory, please PM a GM and we'll get that done for you! Shops should have a stickied post of their sales histories to help you if you've forgotten what you bought. You have until exams begin to PM us, and that's a firm deadline, so make sure you get it done sooner rather than later.

Ravenclaw HoH Vacancy
HNZ is hiring a new Ravenclaw Head of House!

If you have a professor character and you're interested in applying for the position, you can read the full announcement and do so here. Head of House roles do require you to be more active around the school than a regular professor, but they're also super rewarding and a lot of fun!!!

Shopkeeper Vacancy
If you've ever dreamed of owning Eeylop's Owl Emporium, now's your chance!! The shop is hiring a new shopkeeper, and you can apply right here. Even if you haven't considered owning a shop before, we highly encourage you to apply. It can be a great way to breathe new life into a character you want to make more active again!

Finding Applications
Speaking of applications, there are two new ways to access the general application form! The first is a link through the Character Handbook entitled 'Applications Page', and the second is a nifty button at the top of the homepage called 'Forms' (on mobile it will appear inside a drawer). The applications are now just a click away! Yay!

Bigger Avatars?!
You're not going crazy - Nick recently increased the avatar size on our default theme!! Now we can see our character's faces properly again.

I for one definitely missed the bigger avatars and am loving having them back.

​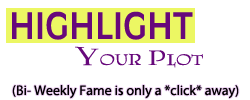 ​
Duelling tournament!

Grad PMs!

Yevheniy's trial!
Whew, that's it!! Thanks everyone for reading, and feel free to leave your comments/concerns/questions below. Have an amazing week!!
~Clairey

(On behalf of the HNZ Site Staff)