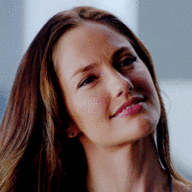 Former 'Claw | Auror | Grieving
X Marks the Spot!
So, this year, we're trying a little new!
Over the past fourteen years, HNZ has been home to some hidden gems, some precious moments and some downright priceless fun, and so to celebrate this wealth of history, we're going to send YOU in search of these prizes.

Each day, I will post a new category: this category will pertain to types of topics/posts on HNZ.
For Example:


For each task completed within twenty-four hours, players will get a point, and the at the end of the birthday celebration will get a special prize! There are, however, some rules.
Rules:​
You must submit your finds within twenty-four hours of the post going up.

You may use either your own threads, OR the threads of other roleplayers in your submissions.

No two roleplays can be used twice (this applies both for using the same roleplay in two different categories or two different players submitting the same roleplay.)

To submit your find, all you have to do is post a link to this thread within 24-hours of the category being posted. If the post/thread fits the category, and hasn't been used by someone else already, your point will be added!

Please make sure to post from the character you sign up with, it'll make keeping score much easier.
I think this could be quite fun, and a great way to look back at all the wacky and wonderful things we've done over the years, so get signing up! Sign-ups will close in four days time, so be sure to be in by then!



Code:
[b]Treasure Hunt Signups![/b][list=1][*]
[*]
[*]
[*]
[*]
[*]
[*]
[*]
[*]

[/list]
Last edited: