Miro <3 • Mother of a 1 Year Old • Family
</SIZE>

November Alberston

</COLOR>

✄··········································································································

​

<i>

</i><SIZE size="50">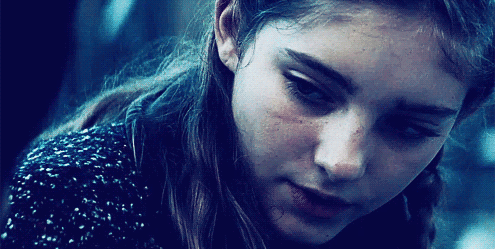 </COLOR>

✄··········································································································

​

<i>
</i>

➳ Acquaintances #

Someone I know and would consider having conversations with.


➳ Attached at the Hips #

You never see me anywhere without this person


➳ Best Friends #

Truest Friends Forever


➳ Best Girl #

Always my number one gal pal


➳ Best Guy #

The guy I can talk to the longest about anything


➳ Confidant #

I share my secrets and deepest thoughts with this person, not always a best friend


➳ Enemies Turned #

While once we hated each other, now we don't


➳ Family Friends #

I only know you because our parents were friends first


➳ Good Friends #

A notch below best friend


➳ Gossip Friends #

We share all the rumors and things we've seen with each other


➳ Hogwarts Friends #

I'd only really hang out with you at school


➳ Jealous Friends #

We hang together but I'm jealous of you


➳ Name Basis #

I know your name and you know mine, that's about it


➳ On and Off Friends #

Sometimes you're my friend, sometimes you're not


➳ Party Friends #

You bring me to all the parties when I want to let go


➳ Practically Family #

More than just a friend I'd consider you family


➳ Secretly Friends #

No one really knows we are friends


➳ Work Friends #

I'd consider you to be one of my closest allies at work



✄··········································································································

​

<i></i>

♡ Chemistry &

Just our brains telling me I like you


♡ Confused/Denial &

I'm not really sure if I like you/I'd rather not admit that I do


♡ Crush &

You're f***ing cute


♡ Current &

We say 'Together Forever' at this moment in time


♡ Ex-(Good or Bad) &

We used to be a thing but it ended, moving on


♡ Final &

You're my actual end


♡ Fleeting Glances &

I think about you and you me but there isn't anything more


♡ Forbidden &

Not allowed to be together? That didn't stop Romeo and Juliet


♡ Friends with Benefits &

You're just a friend who is really fun to kiss


♡ Lust &

I have a very strong sexual desire to be with you


♡ One Night Stand &

Just you and me tonight


♡ Physical Attraction &

You're looking fine


♡ Secret Admirer &

Apparently you like me from afar


♡ Secret &

No one knows that we are a thing




✄··········································································································

​

<i></i>

✽ Admiration @

You pretty much are who I want to be


✽ Bad Influence @

You're the worst for me but I can't puch you away


✽ Brother @

We share parents and are forced to love each other


✽ Co-Worker @

Hey! We work at the same place


✽ Disrespect @

I hold no respect for you


✽ Emotional Support @

My best shoulder to cry on


✽ Family @

We have genes connecting us


✽ Good Influence @

You help me make the 'right' decisions


✽ In Laws @

I married your relation


✽ Mentor/Mentee @

You help me/I Help you


✽ Obsession @

I can't get enough of you


✽ Other @

------


✽ Parent @

Mom/Dad


✽ Protective @

I care for you/you care for me mentally and physical protection


✽ Respect @

To be held in high regard


✽ Roommate @

We share a room


✽ Sister @

Hey sistah!


✽ Stalker @

I follow you or you follow me




✄··········································································································

​

<i></i>



Annoyance ~

Why do you stare?




Backstabber ~

Cold-blooded person




Burning Hatred ~

What do you care?




Cold Shoulder ~

You deserve it




Dislike ~

I really could care less for you




Enemies ~

Don't ever speak to me




Enemies with Benefits ~

Don't speak but come closer




Envy ~

I wish I had half of what you did




Fake Hate ~

I only hate you because the way it bothers you is so funny




Friends Turned ~

Once friends now enemies




Indifference ~

I actually don't really feel anything for you




Jealousy ~

You make my blood boil because I want to be you




Love/Hate ~

I guess you could say I can't figure out what I'm feeling for you




Rivalry ~

Who will come out on top?




Secret Hate ~

No one really knows, but I hate you



<COLOR color="#A2798F">

✄··········································································································

​

<i></i>


so this relationship thread was made by me, Steph.
For November Albertson on HNZ, to match the colors for her Biography.
Feel free to PM me to ask if you can also use this for your character.
I put a lot of hard work into this so I appreciate the time you'll take to ask me for it's usage.
Anyway thank you for reading this if you've really read it
And please PM on one of my active characters.​

<COLOR color="#A2798F">
​