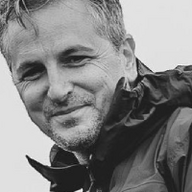 ☕ Inventor | Grandfather ☕
Can you believe HNZ has turned 14?!?

It's mind-blowing. But it certainly wouldn't have been going for this long without you, the wonderful community, coming together to create such amazing characters and stories. Few of us have been here for quite that long - but whether you've been here for 14 years, 4 years, or even 4 months, we are inviting you to come and share your favourite HNZ memories with us all here today!!
Have you read or taken part in any roleplays that have made you laugh out loud? Gasp? Cry? Committed yourself to plots that seemed like a great idea in that group call at three in the morning, but not so much when you woke up with ten new babies and a centaur? Do you have a folder on your computer full of your favourite HNZ screenshots? Had any particularly cringe-worthy n00b moments? (Come on, we've all had them, and we all want to see them

) Absolutely anything goes in here, so don't hold back!!!
If you feel like travelling
all
the way back down Memory Lane, you could even tell us why you decided to sign up to HNZ in the first place!
So come and share your fondest memories as we celebrate HNZ's 14th birthday together!!