Patriarch / Occlumens / Legilimens / Slytherin HoH
Messages

6,197
OOC First Name

Kaitlyn
Relationship Status

Seeing Somebody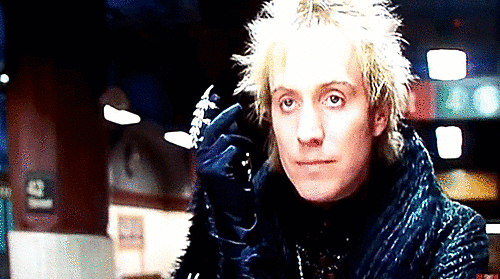 s
a c r i f i c e s

-

b u r i e d

-

w i t h

-

k i n g s
a c c o m p a n y

-

t h e m

-

o n

-

a

-

j o u r n e y

-

w i t h

-

n o

-

e n d
t o

-

a n

-

a f t e r l i f e

-

t h a t ' s

-

r i c h

-

w i t h

-

f r u i t

-

o f

-

a l l

-

t h e

-

g o d s
a n d

-

t o

-

f a c e

-

t h e

-

d e m o n s
o f

-

t h e i r

-

u n d e r w o r l d

-

h a u n t s
t h e

-

s e n t i e n t

-

i s

-

s e n t

-

t o

-

s e e k

-

o u t

-

a l l

-

t h e

-

t r u t h
a

-

f l i g h t

-

t o

-

e a r t h

-

t h a t

-

i s

-

a

-

g i v e n

-

f r o m

-

h i s

-

b i r t h

b a s i c s
- - - - - - - -
​
[NAME] Kalif Ivaylo Zhefarovich III Styx
[

ETYMOLOGY

] The first name Kalif means sacred boy. The middle name [Ivaylo means wolf. The name that he used to carry, Zhefarovich means powerful, dexterous, virulent enforcer which is true in the darker nature of the entire family, very few have been unaffected by this. Kalif is not one of those that have not been unaffected. The surname he carries now, Styx, means the underworld river of Styx. The surname is very rare, but it has power behind it. It comes from mythology.
[

SURNAME ORIGIN

] The surname Zhefarovich originates from Romania and Bulgaria. However the heritage of Romanian has long since washed away. The Zhefarovich family is vast. Most of the Zhefarovich family are pure-blooded, and have laws and strict rules which they are known for, and many were either Death Eaters or associated with them. They are known for their tightness and also on how they hate muggles and anything to do with them. While allying with some other families, the Zhefarovich do control others. They are very isolated, and while some people consider them to be legendary, they are also very hostile and malevolent, and will not stop a fight until they die from it. More often than not, they keep to themselves in Bulgaria while some spread around, their main base is in a Manor where no one can access unless they know where it is, and have many other secret places. The Zhefarovich had this tradition to give into the inner dark nature, and many other traditions that if broken, one would die. Kalif was the third in his family to carry the first and middle name combined. The origin of Styx was by none other than him. After he was on the run from the Ministry, he started over with a new name, and had a clean slate. No one knows where he had gotten the name Styx from, but it represents one of the four rivers in the Underworld. So far, only their family is recognized with the last name, and most of them are pure-bloods, so it is a pure-blooded family.
[

NICKNAME

] No nicknames that he answers to, but his wife does call him Grumpy.
[

ALLIANCE

] Evil
[

BIRTHDAY

] October 31st, 1972, 1:12AM
[

AGE

] 75
[

GENDER

] Male
[

LANGUAGES

] Bulgarian, English, Russian
[

ORIENTATION

] Asexual
[

HOMETOWN

] Lefevre Manor, somewhere undisclosed in France
[

RESIDENCE

] Styx Manor that is located in a private, unplottable place in New Zealand
[

HERITAGE

] 1/2 French, 1/2 Bulgarian
[

BLOOD STATUS

] Pure-blood
[

BLOOD TYPE

] AB-
[

MAIN WAND

] Straight 13 Inch Unyielding Elder Wand with Basilisk Skin Core
Length: A strange length for a wand and a number which symbolizes misfortune.
Style: Straight and smooth: what else is there to say?
Wood: 'Wand of Elder, Never Prosper.' A wand formed of Elder is thought to be highly unlucky and so is very rare. It is only a very strange witch or wizard that is best suited to wield a wand made of Elder.
Core: Because of the unusual circumstances necessary to create a Basilisk and the ban placed on breeding this creature, most wandmakers are reluctant to admit owning wands with this core. The core itself is particularly useful at producing wands that will be strong at defensive and offensive magic. Additionally, parselmouths and dark wizards seem to be particularly fond of wands with this core. Due to a Basilisk's fear of roosters, these wands have been known to behave unpredictably on or near farms.
Flexibility: Unyielding: A wand which takes a special skill and determination to master; but once mastered its spells leave an unforgettable impression.
[

SECONDARY WAND

] Curly 13 1/2 Inch Flexible Yew Wand with Manticore Venom Core
Length: A strange length for a wand and a number which symbolizes misfortune.
Style: Great care was taken in crafting this wand's wood to spiral to its point, giving it a beautiful aesthetic quality.
Wood: Yew wands are extremely powerful in both the dark arts and in battling against the dark arts: good and evil, life and death - the wand's wood straddles the in-between carefully and it is the wielder that draws it to one side or the other.
Core: Many wandmakers refuse to work with this extremely rare core because of the lethality of its venom, but the few wands that exist with this core are especially strong at defensive magic. Wands with manticore venom cores have been known to combust on occasion, so users should beware before buying
Flexibility: Flexible: Not easily broken, this wand performs under strenuous circumstances with little effort - though how well it performs is ultimately up to its weilder.
[

OCCUPATION

] Defence Against the Dark Arts professor at Hogwarts New Zealand, and is also the Slytherin Head of House
[

HEALTH

] Kalif is healthy, however he carries the infertility gene from his mother's family, and he had passed it on to his children, so the daughters would have difficulty to get pregnant.
[

PET

] None
[

TITLE

] Patriarch of the Zhefarovich Family
[

SPECIAL

] Legilimency, Occlumency, Former Death Eater
[

THEME

] Mother Russia by Iron Maiden

p e r s o n a l
- - - - - - - - - - -
​
[

OVERALL

] Kalif acts similar if compared to his father. Kalif is naturally a cold, unfeeling person who grows bored of people very easily. He tends to have a sarcastic side to him, and is also very strict upon his students only because he expects nothing less than the best from them. Kalif is usually quiet, but when he speaks, it is commanding and his voice is related to ice. Kalif's temper is a rather large one and it is advised not to provoke it. He can kill without a second thought in mind, and usually acts like he doesn't care about anything. While he is a professor at the school, his attitude changes to something more of a 'strict' professor and efficiently hides his former Death Eater persona and morbid thoughts.
[

MYERS BRIGGS

] INTJ-A
Meaning: introverted, initiative, thinking, judging, assertive
Group: Analysts
Also Known As: Architect
Strengths: Quick, imaginative and strategic mind, high self-confidence, independent and decisive, hard-working and determined, open-minded, jacks-of-all-trades
Weaknesses: Arrogant, judgmental, overly analytical, loathe highly structured environments, clueless in romance
[

LOVES

] Potions, curses, reading, humiliating others, his wife and children
[

LOATHES

] Quidditch, men, mudbloods, misbehaving children, those that think that they are better than everyone else, half-breeds, mixed-bloods, animals, public display of affection, and on...
[

BOGGART

] This is currently unknown, but believed to be a werewolf or his wife leaving him for another man.
[

ERISED

] His family, successively pure-blooded and nothing less
[

DEMENTOR

] His worst memory would be his blow up fight with his wife, that ultimately led to their temporary separation
[

PATRONUS

] His best memory would be his wife coming back to him after James' death
[

PATRONUS FORM

] Large panther
[

VERITASERUM

] His biggest secret would be that Kalif actually enjoys some muggle objects, mostly include video games.
[

STRENGTHS

] Skills in magic, intellect, dueling, able to use two wands at once, tolerant, tuning people out, using a milder personality for school and a darker one at home, physical fighting, protective.
[

WEAKNESSES

] Divination and related fields, weak elbow on the right, his wife, and his jealousy
[

IDOL

] His father
[

5WORDS

] Cold, apathetic, jealous, cruel, blunt
[

TALENTS

] Dueling, potions, dark arts, organ
[

LOYALTIES

] Zhefarovich Family
[

GOALS

] Not to lose his sanity while at the school
[

QUIRKS

] Monotone voice almost all the time, and everything has to be in proper order

z o d i a c
- - - - - - - -
​
[CHINESE]
Being born in 1972, it makes Kalif a Rat. People born in the Year of the Rat are noted for their charm and attraction for the opposite sex. They work hard to achieve their goals, acquire possessions, and are likely to be perfectionists. They are basically thrifty with money. Rat people are easily angered and love to gossip. Their ambitions are big, and they are usually very successful. They are most compatible with people born in the years of the Dragon, Monkey, and Ox.
[

SIGN

] Kalif's zodiac sign is Scorpio, the Scorpion. Being a Scorpio makes him determined, forceful, emotional, intuitive and powerful. All of these are in perfect alignment with Kalif's character. The other aspect, generally the negative traits of a Scorpio, are associated closely with death, jealousy, resentful, compulsive, obsessive and secretive. What a scorpion likes are truth, the thrill of hidden causes as well as being involved, working that is meaningful to themselves, and being persuasive to one's will. However what a scorpion dislikes are only being given surface data, taken advantage of, having demeaning jobs, shallow relationships which also include flatter and flattering. A Scorpion prefers the colors of dark red and maroon, both colors that he is fond of. And his zodiac starstone is Opal, which there is a myth that if anyone wears the opal brings bad luck to the wearer if they are not a Scorpio.
[

FIXED SIGN

] Someone who can be described as someone who has stabilization, determination, depth and persistence
[

INTERPERSONAL SIGN

] Someone who is principally aware of and concerned with social and societal concerns
[

PLANET

] Plutos energies are very intense and when unleashed they can actually change an entire life, for good or evil, so much so that the person seems caught up in a whirlwind until the phase passes and leaves a complete set of new ideas, ideals, or morals instilled in the very core of their being. It also has a purifying energy that allows one to rise to higher levels of awareness. Before this rise can come about one must consciously seek to eliminate anything that would hinder them. Sometimes Plutos energies are perceived as destructive but they are, rather, a reflection of energy being returned to itself; this effect has often been associated with the subversive elements of society and with the underground. With being ruled by this planet, it makes the person have a spiritual outlook on life, and the ability to discern the truth; on the negative outlook, it can also make a person a power abuser, destructive, using of the darker side of magic, self-serving and a fanatic. All around, this planet is more or less a negative planet however it affects a person once it is in rule, which happens very rarely as pluto has a long trail around the sun.
[

ELEMENT

] Water. When the water element is emphasised in a person's natal chart they are usually quite emotional - even if they don't show it (still waters run deep). Confinement is not something these people deal well with, they are usually quite resourceful. On a positive level watery people are caring, emotional and artistic, but can also tend to exaggerate feelings out of proportion and live in a fantasy world. When a person's chart lacks water, there is the tendency for them to find it difficult to understand the feeling side of life and to show compassion to those around them. Someone having the element of water makes a person emotionally reserved, mysterious, devoted to love, psychic and artistic, with the downside of having him very sensitive, enough to the point that it would make him highly aggressive and can withdraw emotions.
[

BIRTHSTONE

] Opal. The opal is thought to have the power to predict illness. This is because the opal responds to heat. Sickness increases body temperature before signs of illness appear. The increased body heat causes the opal to lose its shine, leaving it dull and lacking color.

a p p e a r a n c e
- - - - - - - - - - - - - -
​
[PLAYBY]
Rhys Ifans
[

HAIR

] Kalif's hair is a pale blonde, and it appears to be rather thin. His hair is kept rather short, and it spikes on its own. It is rather fine, and it is also soft to the touch, if someone could get close enough to his hair to lay a finger on it. He does not use anything that would damage his hair at all.
[

EYES

] Kalif has onyx eyes, that do not appear to lighten or darken like in the Zhefarovich traits. It is very rare to see his eyes as his original color, which were silver. When one looks into his eyes, they will see absolutely nothing but a swirling mass of coldness. Black is an absolute and mysterious color that has connotations of night, secrecy, mysticism, goddess-worship, intuition, sex, and magic. Black eyes may indicate a deeply intuitive, sensual, and secretive person who can tap into the powerful energies of the unconscious and who may have psychic tendencies.
[

HEIGHT

] 7'3 1/4"
[

WEIGHT

] 101.15 kgs
[

BUILD

] His body build is large, but he is not the largest in his family. He would be considered almost lean, and he is still built. His stature is usually rigid and almost statue like.
[

SKIN

] Kalif's complexion is smooth, and he is very pale. He goes out into the sun, and he does not bother with tanning at all, though he is easily burned otherwise.
[

SCARS

] Several along his torso, arms and legs from countless battles.
[

MODIFICATIONS

] Kalif actually has his tongue pierced but he does not show anyone. He used to have his labret pierced but he took it out in the early 2000s. Kalif has a Dark Mark on his left forearm, and he also has the Zhefarovich symbol covering his entire back.
[

SCENT

] A very light cologne
[

STYLE

] Black robes and cloaks, with leather boots
[

SMILE

] He does not have a smile. He instead smirks, but it is rare for him to even use his smirks unless he is incredibly amused at someone, which is usually related to them humiliating themselves or if he is up to something incredibly clever which means that people need to look out.
[

VOICE

] Example however, he does have a bit of a Bulgarian accent at times, though he spent a lot of time in Britain so it has severely lightened. His voice is cold, soft but stern at the same time, and tends to have a bored feeling to it.
[

LAUGH

] OOC: If your character manages this, congrats or run
[

HAND

] Ambidextrous though usually left handed
[

FEELINGS

] Kalif isn't really big on his appearance, as long as he typically looks the same. However, he does wish that his hair wasn't as spiky because he constantly gets teased at home for it. He also wishes that people would leave him alone about his constant sour look that he carries around.

f a v o r i t e s
- - - - - - - - - - - -
​
[COLOR]
Black
[FOOD] Shkembe chorba (Dragon's breath) - a Bulgarian tripe soup
[

DESSERT

] Saraliska banitza
[

DRINK

] Green tea with a hint of jasmine
[

ANIMAL

] None
[

MAGICAL

] Basilisk
[

SPELL

] Crucio
[

MUSIC

] Slow music from the organ
[

SEASON

] Winter
[

DAY

] Night

s c h o o l i n g
- - - - - - - - - - - -
​
[

DAYCARE

] Home
[

ATTITUDE

] Excelled but also showed signs of irritation to repetitiveness
[

PRIMARY

] Home
[

ATTITUDE

] Same as above
[

SCHOOL

] Hogwarts Scotland
[

HOUSE

] Slytherin
[

SORTING

] There is no sorting post to show
[

YEARS

] 1984 - 1991
[

CLUBS

] Dueling club
[

TITLES

] Head Boy, Prefect and Top Duelist
[

FAVORITE CLASS

] Potions
[

LOATHED CLASS

] Divination
[

FAVORITE PROFESSOR

] He didn't have one
[

LOATHED PROFESSOR

] Professor Binns
[

FIRST YEAR MEMORIES

]

Sorted into Slytherin

Met

Nicolette Hensel

and

Radoul Antoaneta
[

SECOND YEAR MEMORIES

]

Joined the Dueling Club
[

THIRD YEAR MEMORIES

]

Nothing noteworthy
[

FOURTH YEAR MEMORIES

]

Developed feelings for

Nicolette Hensel
[

FIFTH YEAR MEMORIES

]

Made Prefect

Met

Namina Karochen
[

SIXTH YEAR MEMORIES

]

Dated

Namina Karochen
[

SEVENTH YEAR MEMORIES

]

Made Head Boy

Broke up with

Namina Karochen
[

GRADUATION

] June 1991
[

GRADES

] Outstanding with all courses
Last edited: