Messages

3,248
OOC First Name

Donna
Blood Status

Half Blood
Relationship Status

Single
Wand

Knotted 16 1/2 Inch Rigid Blackthorn Wand with Boomslang venom Core
Age

6/2029
Hello lovely people of HNZ! Welcome to another BWU for HNZ, and it sure is a big one! Stick with me and (you'll never go hungry again!) I shall let you know what the haps is!
Graduation!
I'm not sure how the heCK we've gotten to this point of time in the year, but here we are!! Graduation is up an running, so make sure you head along if your character is graduating or a guest! We all also know that that means....

Exams!


EXAMS

are on their way!
You should see the exams starting to pop up very soon, including the OWLs and NEWTs! Good luck to all!
Professors please be sure to let us know if you need any assistance, and get that grading did!



L

G

B

T

Q

+

P

r

i

d

e

2

0

4

8


HNZ's Pride event is up and in full swing! A loved site wide event that being run by The Wild Patch Club this year, make sure to have your characters head on over, or just give it a read, by clicking here!

Career Fair Sign ups!
Do you have a character (with a career

) that would be keen to speak to the youths about their job? Head on over to the sign up sheet for the Career Fair! We need you to keep these things going!

Dueling Tournament Over!
After a fierce battle, the dueling tournament for this IC is over! Congratulations to all the winners - to see the final overall scores, check out this post!
Software Update
By now, you would have realized that there are some teeny changes on HNZ! Cool emojis? Round avatars? Conversation sorting?! DO NOT FRET MY FRIENDS! There was a planned downtime over the weekend where there was maintenance and upgrades done! Check out Nick's Announcement for more information on this cool update!

Anonymous Compliments
Doing things a little bit differently this year, the information for Anonymous Compliments has been posted here! Check it out to see how you can get involved with this verrry cool activity.

Character Spotlight!
The first Character Spotlight of the year has gone up, and it's the one and only Kris! Check out the full announcement here! In addition to the usual post, there is also another section of Shouty set up where we can discuss/ask questions/swoon over the spotlighted character. VERY EXCITING STUFF~

Information Button!
Thanks to the wonderful team, the Site Documents are back, all pretty and shiny and new! NO MORE GETTING LOST! Site Docs

Ministry Meeting
An important meeting for the Heads of Departments is underway, make sure you head on over to check out the gossip and what the Ministry is up to! (Because everyone loves meetings right!?) Meeting time!

Apps are closing
And for the final, very important update for you, Apps will be closing on Thursday for SOrTiNG TImE! I know I'm very excited for that, so let's make sure we all get our apps in on time and bog down the admins before they close it!

(just kidding don't do it) (i love you guys, for real)

​
Look how they shine for you - After her first semester away from home teaching, Professor Madlyn Ateara's partner organises a date night. The two reminisce about old times over a picnic as they watch the sunset and wait for it to get dark enough to star gaze. But is Chayton hiding a secret agenda?
Other info: This plot is incredibly sweet and should not be read if you are at risk of developing diabetes.
Out of Bounds - Elvera Le Fey, owner of The Inner Eye, gets a peculiar visitor seeking out for answers.
Y32 Dueling Match 14 - A duel between best friends takes a turn for the worse as hidden jealousy and anger boils to the surface.
One Good Thing - Three future firsties meet each other on a playground. They do not get along.
Complementary Colours - Hayley has something important to tell Harley
The Heart of a Snake - Tyler shows his true colors and cements his friendship with Blake, throwing Jasper under the bus.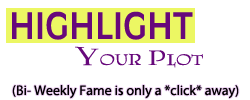 ​
SORTING!!!
Accio!
Exams??
Career Fair!
Anonymous Compliments
THE END! Thanks for sticking it out with me. GO HUFFLEPUFF!
~Donna

(On behalf of the HNZ Site Staff)