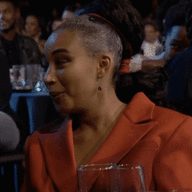 Snarky | Defiant | Stubborn
Juniper sat crosslegged on her bed. All the school books she had purchased on her recent trip to some magical alley. They were laid out individually across the floor. Her supplies were gathered on the right side of miniscule library, and she had folded the few robes she purchased on the left. She glanced up at the clock. Adorah should be home soon. The two sisters hadn't spoken about the fact they would both be attending a magical boarding school this fall. While Adorah had been there the past 9 months, Juniper had been at home, only learning about halfway through that she was destined for the same journey. She stared at the empty bed across the room.

The past 9 months had been quite tumultuous. Her parents had refused to allow Adorah to come home during any of her holidays, and if it hadn't been for the fact that Juniper was also attending the school, she wasn't sure they would have seen her again. Their parents had finally broken their silence with Adorah only a month ago, offering her a place to stay for the break. Juniper looked out the window behind her and saw a car pull up to the house. She closed her eyes and continued to face the books, taking a deep breath, trying to process it all.