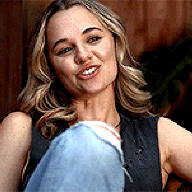 Clumsy ⋆ Determined ⋆ Mischievous
Messages

339
OOC First Name

Verity
Blood Status

Mixed Blood
Relationship Status

Too Young to Care
Sexual Orientation

Hetrosexual
Wand

Knotted 11 Inch Unyielding Ebony Wand with Dragon Heartstring Core
Age

12
Hey everyone, this is a late absence post but I've been busy. Biggest news, I am pregnant, due in June!
We are also in the process of buying a house which is taking a lot of my time. Oh and lockdown is easing so we've taken the opportunity and booked a wedding for 3 weeks time. We were intending to marry earlier but weren't able to because of Covid restrictions.
Full steam ahead with all good things, only negative was that my car gave up the ghost last week and I've scrambled funds for a new motor. The timing could have been better on that one.
I plan to come back to the site when things are quieter, I'm just not sure yet when that is yet.
Same for Terrell Foley & Bobbi Bacuzzi!