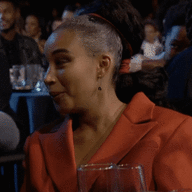 SDA Co-Prez | Designer | Beater | Inner Eye Asst.
Messages

667
OOC First Name

Kiersten
Blood Status

Muggleborn
Relationship Status

Single
Wand

11 in Knotted Silver Lime, Dragon Heartstring Core
Age

1/2038 (17)
Hello everyone,
It's that time again! Time for the annual SDA Duelling Tournament. The tournament will start
September 19th,
so if your character is interested in getting in on the action, please sign up below!
Who can sign up?
Anyone
second year
or above is welcome to sign up to participate. Being a member of the SDA is not required to join (though new members are always welcome).
How long does each round last?
Each round runs for up to six days, unless a victor is declared sooner. You can find more info on winning duels in the duelling rules
here
.
PLEASE NOTE: You will have up to 24 hours to respond to your opponent during any given duelling match. If you do not reply within this time frame, you will lose your duel. If no winner is declared before the end of the 6th day, then the victor is declared via RNG.

Where are duels held?
Duels will be held in
The Duelling Chamber
and will be posted by the tournament proctors at the start of each round. Be sure to check out the
rules
,
points
, and past duels for a better idea of what to expect.
What do I win?
Each duel won equals 25 points for your characters house, with the champion for each year being awarded 50 points (along with bragging rights). Losers will receive 5 points for participation.
Okay, sounds good. How do I join?
If you've read all that and are interested in signing up, please list your character name(s) and year below! Sign ups will be open starting now until
September 18th,
with match-ups and the first round of duels being posted
September 19th.
If you have any more questions, feel free to PM me (Juniper Zumwalt) or Kris (Sydney Townsend), and happy duelling!
---
| | | | | | |
| --- | --- | --- | --- | --- | --- |
| Second Years | Third Years | Fourth Years | Fifth Years | Sixth Years | Seventh Years |
| Rene Tofilau | Indira Khatri | Brooke Townsend | Ryan Fisk | Juniper Zumwalt | Sydney Townsend |
| Caleb Thorne | Elara Chatelain | Flynn North | Lucas Fletcher | Lysander Summers | Solomon Tofilau |
| Celia Vuong | Jordan Harris | Harper Alston | Leia Hume | Ajaccio Skey | Simon Thorne |
| Rhys Garner | Lucie Vernier | Ivy Ashworth | Lumio Skey | | Aisa Hunter |
| Louis Alcott | | Ronald Lazarao | | | Michael Newton |
| Bern Malakas | | Terrell Foley | | | Dainetree Vaskevold |
| Charlie Helkovaara | | Tilly Drage | | | Hattie Thorne |
| Eugene Nestor | | Liusaidh Fergusson | | | |
| | | | | | |
| | | | | | |
Last edited: