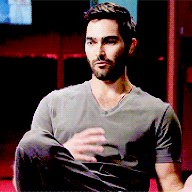 trainee healer | dad to Finley
Howdy!​
​
So as most of you know - I'm moving to England. I had hoped that the hardest part would be my visa application and what have you, but clearly I've severely underestimated the amount of work that goes into uprooting your entire life because it's been kicked into high gear now! I've been pretty absent the last couple of days, but I've been slowly crawling my way through replies. I'm still very much around, but posting has become slower. I'm definitely trying to keep plots active, but pls feel free to ping me if I've not replied in over a week, I don't want plots to go stale and there's a couple of time sensitive ones I've been jumping on first that have had me neglecting some of the others. (I don't want to neglect them though! I have them all written down so I don't forget!)​
​
Just letting you all know I'm still very much alive and around - just super stressed ahaha.​
​
If anyone has any tips or tricks for making this more of a smooth transition - pls do let me know. No-one I know irl has ever made such a big move before so we're all kinda just guessing at the point and trying to do everything at once. Admittedly the move isn't until March - but apparently that's almost not enough time to get everything all together

​
​
Happy posting and stuff!​
Teigs.​