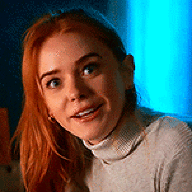 ☆ '56 Grad ☆ Bubbly ☆ Macaws Chaser
Messages

2,096
OOC First Name

Marijke
Blood Status

Mixed Blood
Relationship Status

Seeing Somebody
Sexual Orientation

Sully
Wand

Curly 14 1/2 Inch Flexible Larch Wand with Hippogriff Feather Core
Age

04/2038 (20)
Hello hello hello! Welcome back to yet another BWU. We've got a few things to share with you all so buckle up and let's go

Start of Year 43!
While the previous BWU was posted just before the start of Y43 we can now say that the year is now on its way and we're about to move into week three already! The official start of the IC year means it's time for many exciting things, one of which being the Start of the Year Feast which you can find here in case you've missed it! It also means that sorting and transfers have officially closed. Sorting has ended with a total of 45 new fresh faced eleven year olds joining the student ranks, almost equally divided amongst the four houses! Although Hufflepuff did manage to sneak in that one extra firstie to round their total up to twelve while the other houses have to make due with eleven each.

House Meetings!
Like I said, with the start of the new year come many exciting things! One of which are S1 house meetings. Slytherins should come and admire the upgrades Professor Castillo made to their common room and Ravenclaws should make sure to check out the wonderful decorations Professor Josephs put up in celebration of the new firsties. Gryffindors can also find their laid-back house meeting here. The Hufflepuff house meeting isn't on its way yet but students should keep an eye on the common room so they won't miss it when it does go up!

Club Fair
Any and all first years should make sure to check out the Club Fair in the courtyard to figure out if they're willing to sign up for any clubs and, if so, which! Older students are more than welcome as well. And you didn't get this from me but if you have a students that likes history these history club sign ups might be worth checking out as well



Quidditch!
I don't reckon anyone has missed it but in case you did: we've had our first quidditch game of the year! It's been an incredibly fun game in which Ravenclaw and Gryffindor battled it out, with the latter eventually taking the win. Gryffindors can come celebrate their win

(or make fun of their captain for hitting gryffindor's own seeker)

right here. Can't get enough of quidditch? No worries! The second game of the semester will be between Slytherin and Hufflepuff on the 29th and it's bound to be a good one so keep your eyes peeled on that quidditch pitch! If you have any students that don't play quidditch but do love to watch make sure to post how they experience the game in the stands. It really adds an extra dimension to those quidditch games and it's always great to read.

IC Calendar
With Y43 officially on its way we can now let you know that the IC Calendar has also been updated. Are you keen on your students doing some fun activities during Brightstone weekend? Excited for the Halloween feast or just want to know what to expect? The calendar tells all!

Wanted: Daycare Centre Director!
As we've mentioned in the previous BWU all applications have now been opened again. A special one you might have missed is an application for one of the new site areas: the Obsidian Daycare Centre. The Daycare Centre is sure to be a fun little extra in roleplaying your younger kids but it can hardly function without someone running the place. It's a unique opportunity to help shape this new area of the site with one of your own characters! Here's a little reminder of how to apply:

If you're interested in being the daycare director, you must complete the ministry application, selecting Obsidian Daycare Centre Director. Your character must have graduated a wizarding school/completed home schooling, pass a background check, and have a grade of EE or higher in NEWTs in the following areas: Charms, DADA, and Transfiguration. Applications for this position will close in about two weeks.

Graphic Requests: A General Notice
The graphic request forum is a wonderful place for members of the site to share their creativity and helping others by providing them with gorgeous graphics. As site staff we've noticed a few things about this sub-forum that we'd like to discuss with you.

Start of the Year Surge
Next to being all around wonderful the graphic requests forum is also a place that can get greatly overwhelming when it's flooded with requests towards the beginning of a new IC year. We understand members of the site wanting to update their graphics and send their students into the new year with a fresh look but we'd like to ask you all to perhaps spread out those requests a little more or even wait untill one request is filled before putting in another.

Be Kind
The members of HNZ who are part of the graphic makers group are just that: members of the site like everyone else. Most of them work on graphics and fill out requests because it's something they like doing and enjoy working on. It's all voluntarily and all in their own time so we ask you to not only be kind but be patient with them as well so making graphics can continue to be fun rather than to feel like work. On top of that, it's important to make sure you credit whoever created your graphic(s) when you use them. For example: if you've had a member of site create a signature for you make sure to let everyone know in your general signature. A simple 'sig by name' is enough, although kind words are encouraged.

Graphic Makers Group
As I've mentioned before we've got a small group of site members that are also part of our graphic makers group. However, you do not need to be part of this group to fill out a request. If you come across a request that interests you and you'd like to give it a try we encourage you to go for it! Who knows? Maybe you'll find out how much fun making graphics can be.

Shout Out
I'd like to end this little section with a huge thank you to anyone who has taken the time out of their own days to create graphics for other members of the site. Graphics can really brighten up the site and sometimes even give people a better idea of what a character is like so: thank you!
​
None
Make sure to highlight your own plots so we can all share in enjoying them!
Or even highlight those of others you've truly enjoyed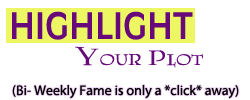 ​
Slytherin vs. Hufflepuff!!!!
Halloween
Some very fun club events
Alrighty, I think thats about it for now folks. We've got some exciting things coming in the next two weeks and I can't wait to see what happens!
~ Marijke
(On behalf of the HNZ Site Staff)