Hello everyone! The sorting craze has officially rocked HNZ, and I hope some of you haven't gone too crazy.

Of course...Sorting!
Sorting is in full swing, so we ask that members are patient with staff members. Also, sorting is the time of year we get some new members. There is a learning curve to HNZing, and people should be helpful and patient as people integrate.

Quidditch Tryouts
There was a traumatizing end to Slytherin's winning streak last school year.
But this is why tryouts exist! All house tryouts are up, so head over to

Slytherin

,

Gryffindor

, and

Ravenclaw

to strut your stuff. By the way,

Hufflepuff

totally does not need anyone to try out this year....just kidding! Try out for Hufflepuf to learn how to be lucky.

A new Big Snake
in town
It will be strange not seeing a Styx as the Slytherin Head of House, but I think

Professor Angel Castillo

can handle the job! Congratulations, Professor Castillo (Kris)! If there are any issues as you step into this position, we are here to help.



New Potions and DADA professors
Welcome,

Professor Noelle Maxwell

(Arle) and

Professor Hailee Miller

(Sam)! Professor Maxwell will be taking over Defense Against the Dark Arts for upper years, while Professor Limmer will be taking over lower years Potions.

Professors are a considerable part of HNZ, and it can be a lot to handle sometimes. However, we are always available when members are having trouble. So don't be afraid to reach out, Professors!

Prefects and Head Students
Wow, we have more new people!

The following have been promoted to Prefect and Head Students:
Emmaline Hopkins-Vance
Flynn North
Delilah Thorne
Sutton Spencer
Ruben Right
Liusaidh Fergusson (who would've thought!)
Rosemarie Chatwin
Estella Fuentes


Chloe Thompson


Connor Holland

As a reminder, if there are any concerns over students chosen, raise them privately to Admin.

Shopkeeper apps
There are SO MANY shopkeeper positions available. We hope incoming shopkeepers can increase activity in their areas, and I know y'all stay scheming plots.

Catch an application here before it's too late!
Holiday forums closing
The holiday forums will close at the end of Wednesday GMT, so try and wrap up any topics you have before students are relegated to the school forums.



Pumpking Carving Contest Winner
Congratulations to Rowan and Kadi for designing unique pumpkins! You will see their usernames with a cute pumpkin icon. See their entries and more here.

It's Y40. Don't forget classes. Club Fairs, either!
A new semester is upon us, so take the time to enroll in your choice of classes. If you are 3rd year and up, you must manually enroll yourself in your desired classes. On the other hand, 1st and 2nd years are automatically enrolled in all core classes. Lastly, at the beginning of every school year, there is the opportunity to join a school club! The topic for the Club Fair will be up soon.

​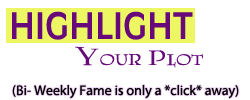 ​
Club Fair
Stalking the Slytherin House Meeting?
Firstie shenanigans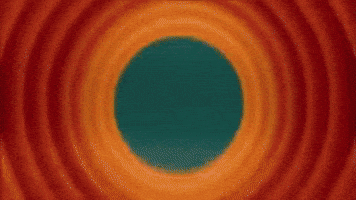 - Lovi

(On behalf of the HNZ Site Staff)
Last edited by a moderator: