"I am the hero who eats the lesser man..."
Messages

52,047
OOC First Name

Nick
Blood Status

Pure Blood
Relationship Status

Married
Wand

Curly Oak/Wenge 16" Essence of Feng-huang Tail Feather
Age

1/1989
It's that time again! Time for a BWU! And it's not a BWU it comes out exactly fourteen days after the previous one!.

End of Year
The wheels of in-character time keep turning on HNZ no mater what's going on OOC, so there are a few things you need to know!

Professors should be grading! But there's no gradebook yet, you say! Fret not and read about the temporary solution here.
Seventh years are graduating! If you have a seventh year, or are an invited guest post in the graduation ceremony! Otherwise, enjoy all the pomp and circumstance of graduation at HNZ!
The end of the year feast is coming soon! As soon as the feast is posted, consider holiday forums open for your student characters' leisure!

The Hogwarts Monthly
A new edition of the Hogwarts Monthly is ready for your viewing pleasure. Why not read it right now? Don't even finish this announcement. Go. Read it. Now.

Speaking of things to read...
The Heta Omega Talent Show went off without a hitch. This is just a plot highlight, you say. Yes it is. But go ahead and read that now, too! And thanks to Jamie & Daph for making it happen!

"Quidditch captains and club leaders need to get back to @Professor Cyndi Kingsley "
You know who you are.
You know what that means.


Graphics Competition
We have a Graphics Competition happening here! Thanks to Jesse for hosting it and deciding what it would be for us (as his White Elephant prize). We have a new website, on a new software - and that means we have a great opportunity to advertise that new website with a new user bar! Help us define HNZ's advertisement around the web by submitting your entries - then why not use one to spread the word about our site?!

Blogs aren't part of our new site...
Blogs on ZetaBoards were a nice concept, but hard to integrate and always a little too hidden. While people sometimes used theirs, they often went unnoticed. So, when we moved, we lost blog functionality but saved blog posts here. That forum will be disappearing in about a week, though, so if you have blogs you need to have made accessible somewhere else, please reach out to a staff member!

Applications: Still Closed
Our move was a big deal, and so we need more time to get things sorted - and, speaking of sorting, sorting is happening soon (in a whole new system) which means that applications are double closed as a lot of effort is focused on making sorting go smoothly on a new platform entirely! We appreciate your patience as we undertake this task!

​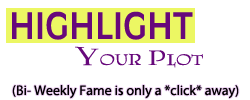 ​
Sorting & Holiday Forums (Announcements to come!)
Site systems being reintegrated (it'll happen!)
Applications reopening (will also happen eventually, we promise!)
That's it for me!
~Nick
(On behalf of the HNZ Site Staff)
Last edited by a moderator: