Thundelarra Thunderers Chaser
Messages

981
OOC First Name

Kait
Blood Status

Mixed Blood
Relationship Status

Single
Sexual Orientation

Heterosexual
Wand

Curly 11 1/2 Inch Flexible Vine Wand with Chimera Scale Fragment Core
Age

12/2027
Hi everyone! Welcome to our first BWU on our brand new site! Hang on tight because this is quite the update.

New Minister of Magic
In case you missed it, New Zealand has a new Minister for Magic! Claudia Holland ultimately won the election, and she will be leading the wizarding world for the next ten years. You can read the announcement here. Congratulations, Claudia Holland (Daphne)!
Lessons resumed on Monday
Lessons resumed last Monday. Lesson 6 should be posted now for all classes. Due to the site being closed for one week, we will have two weeks of break before exams to give you all plenty of time to catch up on your lessons!
Soon to be graduates
Graduation is only a week away. If you are graduating, please make sure to tell your Head of House who you wish to attend the ceremony, so proper permissions can be granted.
Talent Show
Heta Omega is putting on quite the talent show this year. You can see the show here, and spectators can post their reactions here. Enjoy!
Daily Prophet
The latest issue of the Daily Prophet has been posted. It is all the election coverage you have been waiting for, including a letter from the outgoing Minister. You can read the issue here!
Roleplay Roulette
Roleplay roulette is currently going on. Partners/groups have been assigned, and threads are being created. To keep up with all of the fun, follow this thread.
Dueling Tournament
A huge thank you to Abby for running our dueling tournament which has now concluded. Also, thank you to everyone who participated. We hope you enjoyed it!
New Site
Whew. We have officially made the move to our brand new site, and it was a huge undertaking. Please keep in mind that the admins are still working on things behind the scenes. We understand that everything is not perfect yet, and the admins have a priority list. Keep in mind that it might be slightly different from your priority list, but they are working as fast as they can. Please continue to be patient with us as we work on the site. If you haven't been following along with us, you can read about the reasons for our move here. There is also a FAQ topic that is very informative when it comes to navigating the site. There is an ongoing thread here for us to all learn together. Post your tips and tricks here so that we can share our knowledge and learn about our new site together!
Summer Raffle
Geovanna Volt (Phoebe) won our summer raffle! Elizabeth Chatwin (Tamara) was our runner up. Congratulations to you both! Enjoy your prizes.
Blogs
The blogs that some of you used to keep in your character profile areas were moved to a blog forum which can be found in the character development area. This forum area will be disappearing in about three weeks, so if you would like your blog moved to a new space (a plot development or bio area), please message Donna with the links to which blog topics you want moved and specify where you want them moved to and then be patient while she manages the PMs she receives.

​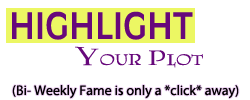 ​
GRADUATION
Exams
RPs in the new animal sanctuary!
That's all for now, folks. Thanks for reading all the way to the end.

~Kait

(On behalf of the HNZ Site Staff)
Last edited: