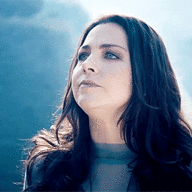 Seer, Mother of twins, Divination 3-4, inner eye
Messages

4,550
OOC First Name

Mia
Wand

Oak 14 3/4" with an Essence of Raven Feather core.
Age

46 (11/2009)
While the divination professor was not the most social of people she did like hosting parties. not big fancy affairs. but low key things where people had the chance to get to know each other over tea and a cake or other nice food. she had some years held a small party in her office and invited some of the professors over for tea and cakes as a good way to start the year. however this year was different, this year the school had a new headmaster and a lot of new professors, and her office wasnt that big, so she thought that maybe she should try and organise something a bit bigger.
It was the evening before all the students arrived for the semester. She had checked out the courtyard with some lights. and managed to cast a charm to almost creating a bubble above them so that they could keep the warm air in and the cold wind out but still be open to the clear sky above as it faded from sunset blues and oranged to dark and sprinkled with bright stars. she had made some cakes and sandwiches and the house elves had agreed to help serve dinner out there for them instead of the great hall. she had made sure to invite not only professors but all the school staff. it would be a good way to get things going for the year for people to get to know each other. she hung up a banner saying "Congratulations Matt" before getting herself a cup of tea and waiting for people to arrive.