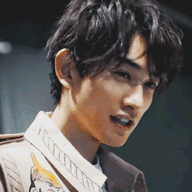 boy racer + toyohashi tengu keeper + drift king
Messages

18
OOC First Name

Charlie
Blood Status

Muggleborn
Relationship Status

Single
Wand

Curly 14 Inch Sturdy Sycamore Wand with Meteorite Dust Core
Age

6/2028 (25)

Hiro Aoki
-----------------------------------------------------
​
FULL NAME :
hiro aoki



HIRO :


hiro is a japanese given name with multiple meanings, dependent on the characters used. 裕 means "abundant". 寛 means "generous, tolerant" and 浩 means "prosperous." his parents decided to use 浩 for his name as they wished him to have a prosperous life.
AOKI:
aoki (青木, "blue tree", from the color ao + ki "tree") is a japanese surname. it is the surname of his parents.



DATE OF BIRTH :


6th june 2028



STAR SIGN :
gemini
ELEMENT :
air



RULING BODY :


mercury
PLACE OF BIRTH :
osaka, japan



NATIONALITY :


japanese



ETHNICITY :


japanese. both his parents are japanese and hiro was born and raised there himself.



BLOOD STATUS :


muggleborn. both of his parents and his brother are normal muggles.



CURRENT RESIDENCE :


most of his time is spent in toyohashi, japan thanks to being on the quidditch team
-----------------------------------------------------
AGE :


25



HEIGHT :


5'10"



BUILD :


hiro has a pretty average build for an adult, but he likes to keep in shape and is well built around the arms and chest.



HAIR :


dark black and cut short



EYES :


a very dark brown, almost black and blends in with his pupil.



ACCENT :


hiro spent the first nineteen years of his life primarily in japan so speaks english with an incredibly noticeable japanese accent. and his english is not that great to begin with so he often makes it sound worse because he's struggling to get the words out.



TYPICAL STYLE :


hiro has a very basic style, primarily made of wearing jeans and short shirts and not much else. however, a lot of his time is spent on the quidditch pitch in quidditch robes, in the gym with shorts, or tearing around a race track in a helmet and race suit.
-----------------------------------------------------
MOTHER


yui aoki
japanese
muggle
former hostess
born august 2002

​

FATHER


kenta aoki
japanese
muggle
mechanic
born november 2003

​

YOUNGER BROTHER

akira aoki
japanese
muggle
vetenarian
born january 2032

​
-----------------------------------------------------
LANGUAGES SPOKEN :


japanese, english (broken)



LIKES :


quidditch, drifting, manga, cars, rain, telling jokes, eurobeat



DISLIKES :


too much sun, having nothing to do, coffee, boring people



FEARS :


wrecking his ae86 trueno beyond repair



MBTI TYPE :


ENFP-A



POSITIVE TRAITS :


fun-loving, daring, adventurous, comedic, adaptable



NEUTRAL TRAITS :


breezy, outspoken, determined, stubborn



NEGATIVE TRAITS :


irresponsible, foolish, impatient, tactless



BOGGART :


breaking all of his limbs and being unable to drive or play quidditch again



MIRROR OF ERISED :


exactly the same as he is now. he's perfectly happy and content with his life and doesn't have any great desires. he just wishes to keep having fun.



PATRONUS :
horse
PATRONUS MEMORY :
the first drive he had in his ae86 after fixing it up from scrap
-----------------------------------------------------
CURRENT OCCUPATION :
toyohashi tengu keeper, amateur drift racer
SCHOOLING :
mahoutokoro



WAND :





curly 14 inch sturdy sycamore wand with meteorite dust core



LENGTH :


a little on the longer side of things, wands of this length are slightly more uncommon and not easily forgotten by others.



STYLE :


great care was taken in crafting this wand's wood to spiral to its point, giving it a beautiful aesthetic quality.



WOOD :


known to burst into flames if used too often for boring or mundane tasks, sycamore wands are suited to adventure and excitement



CORE :


this wand core works well for people who adapt easily to their surroundings while still maintaining their own personalities. meteorite dust seems to produce wands that are useful in Divination work.



FLEXIBILITY :


sturdy: a solid wand for any witch or wizard - easy to use, and highly dependable.



FAVOURITE CLASS :


charms



LEAST FAVOURITE CLASS :


potions



EXTRACURRICULAR :


quidditch (keeper 3rd-7th, captain 6th-7th)



PETS :





takumi (black & white) and keisuke (ginger tabby)
Last edited: