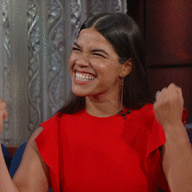 Gryffindor HoH | Mother of 3
Messages

34,131
OOC First Name

Cyndi
Blood Status

Mixed Blood
Wand

Knotted 15 Inch Flexible Oak Wand with Meteorite Dust Core
Age

4/2005
The end of year feast nearly always had a great energy about it. Students were relieved to leave their books and schooling behind for a few months and excited about their upcoming breaks. It was apparent in all of the chatter one could hear upon entering the Great Hall. And the professors always seemed a little lighter of spirit once they completed their marking.

The Hall itself was once again adorned in silver and green, the colors of Slytherin House. The woman glanced at Professor Castillo to see if he was pleased at the house cup sitting before his spot at the long professor's table. Standing up, Professor Kingsley allowed the students a few moments more before holding her hand up for some silence. Once it was quiet enough, she began. "Here we are once more to celebrate the end of another year. I trust that you all have had experiences, both of the educational and personal kind, that will stick with you as you head off onto your break." The Gryffindor Head of House smiled before continuing. "I have a few announcements- first, please join me in congratulating Professor Castillo and his Slytherins on their house cup win!" she stated before beginning to applaud.

"Now to announce the individual top points earners" she stated, clearing her throat before continuing. "Emmaline Hopkins-Vance has taken top points overall and for Gryffindor with a total of 1149 house points earned. River Hopkins-Vance has earned Slytherin's top spot with 1123 points. Rosemarie Chatwin has earned Hufflepuff's top spot with 838 points, and finally Sutton Spencer has Ravenclaw's top spot with 816 house points. Well done to you all" she stated, joining another hearty round of applause.

"I would like to remind you all of the restrictions against using or practicing magic during the break unless you are of age. Finally, we've been assured that when the next school year begins there will be a new Headmaster or Headmistress in place" she stated with a nod. The professor wondered who would be stepping into that role, but was eager for the school to return to some measure of normalcy. "Please be safe in your travels. And I hope you all enjoy a well deserved break" she added before taking her seat once more, happy to see the serving plates and bowls fill with their delicious treats.