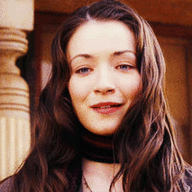 🌸 Just Your Boring, Average Witch 🌸
Nicole laughed when she heard a younger Slytherin hollering at the team, clapping her hands at the enthusiasm and wishing she'd had the gall to be so vocal. She held her breath as Hufflepuff took posession of the quaffle, cheering again when their keeper managed to block it. Slytherin took the quaffle next and Nicole tore her eyes away from the game to greet Ajax, happy to see him even if his camera made her feel a little self-conscious. "
Ajax! Hi! Are you taking pictures of the game?
" She asked, making room for him and tucking some lose hair behind her ears. "
You can sit with us as long as you're cheering for Slytherin
," She said with a grin.
@Ajaccio Skey
Last edited: