🌼head in the clouds🌼6'3"🌼 🌼ollivanders asst🌼
Usually I post one of these way earlier, but I'm trying to take on fewer threads this year than I have in previous, so I can stay on top of things a bit better

I've only listed characters I'm looking for very specific things for this time around, but if you wanna chat friendship, rivalry, or romance for any of my other characters feel free! Consider all of my chars always open for any kinda chats

Professor Kahurangi Josephs
Ancient Runes 5-7/
Ravenclaw Head of House
Kahurangi is around and about, and as always I'd love for her to get involved in any kind of student plots that would benefit from a prof/HoH! Any Ravenclaws looking for guidance or to make trouble, please message me! I'd also like for her to make some more adult friends, Kahurangi has a bad tendency to get completely absorbed in her work and forget to... live her life, so friends would be grand! Long shot, but Kahurangi plays in a womens' rugby league on weekends, so any other rugby ladies out there she could be pals with would be amazing!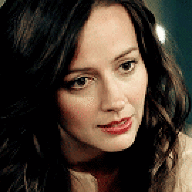 Maria Madison
HNZ School Counsellor
Maria is also around at the school, and always available for students who need support at Hogwarts! PM me any time with student plots for her, I'm always 100% down for that! Similar to Kahurangi though, Maria's neglected her social life a bit the past few years. With her children now all either at Hogwarts or out in the world, she's alone for the first time in years and doesn't really know what to do with herself. She could really use friends to help her through her emptying nest, if anyone has characters around her age looking for a buddy! This is a long shot, but Maria also had quite a tumultuous time of it herself at Hogwarts, so if anyone has any characters who would remember her from school as the kid who threw another first year down a flight of stairs, I'm always itching for those awkward reunions

Vivian Brackenstall
Uni Student/Indie Musician
kinda
Vivian left the magical world almost entirely after Hogwarts, and he's been studying at a muggle university for a year now, trying to avoid his past. He's been dealing with his lingering feelings about what happened with Tristan in a mixture of healthy and unhealthy ways, and I'm here to talk about both. He's started writing music and performing at open mics for catharsis, and though he's not really seeing it as anything more than a hobby right now he's out there doing his thing, so if you need a background musician for Events, or to be playing in the background of scenes at cafes or bars, just let me know & chances are I'll be happy for you to godmod him there

He's also been having a bunch of meaningless flings, so if anyone is keen for a char to have a fling with him, let me know! (Guys only, 18-25 or so.)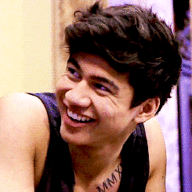 Kauri Tipene
Ice Cream Scooper/Aspiring Kids Entertainer
Kauri still hasn't quite adjusted to having graduated yet, but he sure has! He's out there working at Florean's, and trying to put together his act to start booking kids parties. His Life's Dream is to have a kids show on tv, so he wants to start off small and figure things out. He might not be very good at it early on, but he's determined to try! So if anyone's looking for an entertainer for younger child characters' parties, lemme know! He will do his Best! Kauri has also recently come into his powers as a Seer, so any plots requiring one of those, feel free to hit me up any time!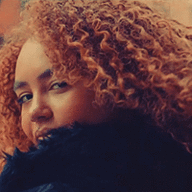 Hester MacGillivray
Unsorted
May as well throw Hester in here... I'm going to be sorting her next IC year, but I haven't really fleshed her out very much yet & I'd love to get her out there before the year starts so I can get a feel for her. She's a muggleborn from a big family down in Dunedin, with no real idea what she's in for entering the magical world. She's got a mountain of energy and a mountain of friendliness, and she is ready for some poor unsuspecting fool to unleash it all on!​
That's everyone I can think of specifics for right now, but as I said at the top if anyone wants to plot anything with any of my other characters, just let me know!