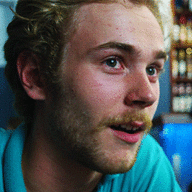 sixth year; stressed out insecure; accio! editor
------------------------------------------------------------
I'll walk it alone,
and face this truth ,
------------------------------------------------------------
Say Hello to
Vader Timothy Hume!
------------------------------------------------------------
No goodbyes this time ,
and no kisses too ,
------------------------------------------------------------
​
FULL NAME​
MEANING​
Vader - was the main villain in the muggle franchise Star Wars
​
Timothy - English form of the Greek name Τιμοθεος (Timotheos) meaning "honouring God", derived from τιμαω (timao) "to honour" and θεος (theos) "god"
​
Hume - In Scottish the meaning of the name Hume is: From the cave.
​
WHY​
Vaders parents are huge fans of the Star Wars franchise, and therefore when Vader was born they wanted to give him a name from that. It was a from a list of many names that his parents had picked out, the rest had all been rather mundane names, much like Vaders middle name. They had not picked the name when Vader was born, it was only after his birth that they settled upon that name, it just seemed to fit in a way that none of the other names did. They realised that he was probably going to get a little grief about growing up, but they liked the name, and thought it suited him and would therefore be worth it. Vader for obvious reasons dislikes his name, and it has made him the centre of ridicule for the first 11 years of his life. He wishes he could be called Timothy, or really anything else. His middle is Timothy which was his grandfathers name, and one of the names that had been shortlisted before his parents had decided upon Vader. He would have much rather go by Timothy and does intend to try out the name with some people, or had intended to when he moved to High school, however given that he is now attending magical school and he assumes that most will not know what his name or who it is named after he thinks he wont have to pretend its something else. Vader much prefers his middle name over his first name, the middle name would've never been a source of ridicule like his first is. The surname which he has is a very common surname which comes from his family's origin from outside New Zealand. He doesn't care much for the surname, its just a name, he had no choice in his name at all, but to him the surname isn't nearly as bad as the rest of the name, so he doesn't mind it so much, he isn't a huge fan of it, but he finds it better than the rest of his name. Altogether he doesn't really enjoy his name much at all. He thinks its a silly name, he thinks his parents could've picked any other name from the star wars franchise as his name, but they had to pick the most ridiculous one. Vader once intended to at one point change his name, but he has since coming to Hogwarts and the friends he has made, he's come to not entirely like the name but not mind it as much.
​
NICKNAMES​
Vader doesn't have any nicknames, he tried to get people to call him Vader, to try and get away from the Vader name, but it didn't really work and people never took to it. His parents enjoy the name a lot so they don't call him anything but that. His attempts to make a different version of his name have varied through the years, but when people find out his name is Vader, they get pretty excited and enjoy making jokes about it. So, they tend to call him that. So, despite wanting to and in many occasions attempting to start a nickname for himself its never actually worked. However, given that he is entering a new world he assumes that he might be able to make something stick a little more than he had before, the other magical people wont be interested in his name.
​
AGE​
Currently Vader is sixteen years old.
​
D.O.B.​
PROFESSION​
Given Vaders age, he is a mere student, he loves not having to work because he knows how hard it is on his parents and he would rather never actually have to work, but for now he is a student, and a pleased student at that.
​
FAMILY​






Name:

Sabrina Hume


DOB:

December 2010


Relationship:

Mother.


Occupation:

Zoo Keeper


Blood status:

Muggle






Name:

Charles Hume


DOB:

August 2013


Relationship:

Father


Occupation:

Accountant


Blood status:

Muggle






Name:

Padme Hume


DOB:

May 2037


Relationship:

Sister.


Occupation:

too young


Blood status:

Muggleborn






Name:

Leia Hume


DOB:

July 2039


Relationship:

Sister


Occupation:

too young


Blood status:

Muggleborn
FATHER​
Charles Harold Hume - Muggle, he studied at Wellington University and is an accountant in a large firm in downtown Wellington.
​
Charles was born and raised in a muggle family, he went to school and then university and always considered himself a huge nerd for things that were a little before his birth. Born in the wrong generation he always claimed. he lived a rather average life, he got married and had three children. He enjoys his job and it keeps him and his family sufficient. He has always had a passion for sci-fi and has written three novels of the genre, though they've never been published. He always encouraged his children to find their passions and to still keep those up when they work themselves. He was a little blind to his eldest son's troubles in school, with little time to really spare for his children and home life he always assumed because the teachers said good things that he was managing just fine and there was little to worry about. He was very surprised therefore to find out during Vader's final year in muggle school that he was skipping the occasional class and had nearly stopped interacting with other students. He had pushed for Vader to join the photography class offered and thought that would be enough to encourage him back. But within weeks of that happening, he found out that his son was actually a wizard and would be attending a magic school come the following year. He is proud of Vader but does very much feel like he's lost his son.
​
MOTHER​
Sabrina Ferrie Hume - Muggle, she studied at Wellington University and works in the local zoo, looking after the giraffes.
​
Sabrina's love of animals has always driven her passion throughout her life and working at a zoo is as rewarding as it was difficult. She worked exceedingly hard to get to that position. She worked hard in school and in university. She had discovered during that time a real passion for films and photography and met her future husband at a convention in Auckland about star wars. The two were exceedingly close right off the bat. Sabrina loves being part of a family and definitely views raising children much like a zoo. She was the one who bought Vader his first camera when he was four years old, an old old camera that would still work if he dropped it and has steadily given him more and more as the years went on. She was very happy when he seemed to also pick up the passion for it. Sabrina was far less blind to Vader's school problems than her husband, but she wasn't sure what to do about it. She had always been quite popular in school, had never known what to do about bullies, so she'd just assumed that eventually Vader would find some friends. The issue did stop of course when he left the school and went to magical school. Sabrina was exceedingly surprised about it, but she could admit that she had noted that odd things did occasionally happen around him that couldn't be necessarily explained. She hopes that he's happier at school
​
SIBLING(S)​
2 sisters, both younger, Padmé Hume and Leia Hume. Padme was born May 2038 and Leia September 2039. Both of them struggle less with friends. Padme was very close to Vader before he left for school, and always tried to spend time with him in school when he was alone. Padme suffers a little of the same bullying, but she's got friends that make it easier. She is also beginning to show some signs of magic. Leia being much younger just misses her big brother. Despite how Vader was with school, he has always been very protective of his younger siblings. He would always want to protect them from everything in the world, he would fight back for them, and he would pretty much want to murder anyone who tried to hurt either of them.
​
OTHER​
Both of his parents have siblings, his mothers parents had three children, two girls and one boy. His mother is the middle sibling and older girl. His uncle, the oldest of that family, currently lives in the same town as them in New Zealand, he works in a computing firm, fixing computer problems for people, his wife is a computer security expert, working in the same company but providing tech security to companies who ask for it. They have three children, all boys, all of whom are non magical, one born in 2027, the second in 2030 and the last in 2032. The aunt, and youngest of the family, married her lifelong partner, a woman from the school they both attended. They are both yoga instructors, and have one child that the aunt carried, a little girl, born in 2037 and currently shows no sign of magic. On the fathers side the parents had two boys, their father being the older of the two, the youngest of the two has been married four times, and has a total of six children, three from the first wife, and one from each of the others.
​
PET(S)​
The family used to own a dog, a golden retriever which they got when Vader was three, it was already quite an old dog when the family got it, and it was put own when Vader was about ten years old, since then they hadn't gotten a new pet, although Vader is quite interested in getting a magical pet, well an Owl. In his first visit to the magical village in New Zealand, he noted the fact that he could get an owl, and Vader has since then wanted an owl, but given he is new to the world and his parents don't entirely understand it, he knows that he'll need to win them over about it, which for an owl Vader intends to do.
​
BLOOD STATUS​
Being born of non-magical parents makes Vader a muggleborn
​
THOUGHTS ON BLOOD STATUS​
Vader learned about magic when he got his letter to hogwarts, he learned about the magical world when he went to get supplies for starting school and interacted with magical people then. He decided when he got to school he would just shake off who he was. So, he likes being magical, it's giving him the chance to be more himself, to grow as a person and learn more about himself outside of his name and muggle life. He doesn't particularly like being muggleborn because he's found it's put him at quite a disadvantage in the beginning of his school career because he just doesn't know as much as everyone else. He hasn't really actively told anyone that he is from muggle parents and just decided that he didn't have to. he doesn't need to admit to anything he doesn't want to admit to. Vader is proud of being magical, and a little ashamed of his muggleborn status, but he would rather be muggleborn than muggle. He is also rather hopeful that his siblings will eventually join him in being magical. he doesn't when he'll know.
​
HOMETOWN​
CURRENT RESIDENCE​
THE PLACE TO LIVE​
Despite really loving where he currently lives, there is nothing that Vader would love more than to see the world, there are so many places that he has only seen in pictures, has only seen in the movies he watches, and he wants to visit them all. He loves the way the world is, and he wants to have an adventure in every single country in the world. He wouldn't like to be living anywhere, as long as his parents don't mind putting him up every so often, he would just like to travel all the time, be a resident of the world and not of any one place. Becoming magical has certainly helped his detachment to any one location, he is no longer part of his old life and community that he hadn't fitted that well into. With little attachments he would be free to travel and see places which is exactly what he intends to do. He has a long bucket-list of places he'd like to visit in his lifetime, which he intends to complete.
​
PREVIOUS HOMES:​
FIRST HOME:

Vader has only ever lived in the same house, so his first home is his only home. The house is a rather fair sized place, with three bedrooms, a living room, two bathrooms, a kitchen and garden. It's all on one floor with his bedroom in the furthest part of the house. Currently he shares this room with his little sister Padme, largely because the youngest sister currently needs a little more space. Despite that, the room is exceedingly spacious, and since Vader gets along very well with this sister he has no problem with sharing with her. The house itself is a good house, Vader loves his home, it has everything he could need and he's able to play outside at any given moment. Its a short distance from his school and from a local park he can go to with either his sisters or his friends, to him its the perfect house.
​
​
SEXUAL ORIENTATION​
Vader has always been quite nervous about his sexual orientation. In primary school, kids in his class who bullied him would use homophobic language towards him. He always hated it. However, at the time, he only had a small inclination that they could possibly be right, but he was completely unwilling to ever admit to it. As he went to Hogwarts and left that life behind, he decided that he would be straight, because if he wasn't people were bound to pick on him again and he knew he wouldn't handle it well. As he's grown older, he's in pretty strong denial about it not being true. He's tried actively to ignore it and suppress it. He doesn't want to be gay, he has so many negative attachments because of what others said and did to him that he doesn't think he'd be able to deal with it. However as he's begun dating girls, he thinks he can just make it work, that he can learn to like them, because the alternative is not something he wants. In March of 2051, he kissed Jigoku Arai, and then latterly came out to his best friend Avaria Lockwood. he had always had a bit of clue that he was gay, but he has a lot of internalised homophobia that have made this journey difficult for him. He is slowly accepting who he is and trying his best to be okay and comfortable with it. The first step was telling Ava and from there he knows things can only get better and easier.
​
CURRENT RELATIONSHIP STATUS​
Vader is currently not seeing anyone.
​
CRUSHES PAST AND PRESENT​
FIRST KISS​
He has kissed Isabelle Walden.
​
FIRST FRENCH KISS​
His first french kiss was with Pho
​
PAST RELATIONSHIPS​
Isabelle Walden September 2049 - December 2049
​
Asphodel King: January 2050 - December 2050
FLINGS​
THE FIRST TIME​
------------------------------------------------------------
I've figured out all the pieces ,
it now makes sense to me
------------------------------------------------------------
​
HAIR COLOUR: ​
Vader has dark, dirty blond hair. It can be rather curly in humid weather, but most of the time it just grows out wavy without too much concern of staying neat and tidy. He has a full mop of hair as his parents say, his mother calls it fluffy. The blonde hair is a trait he gets from his mother, and he is the only one of the children to have this hair colour. He likes the blonde colour, its not the best colour in his mind but he likes it. He likes the way it sits when he doesn't do anything to try to fix it. It sits haphazardly, but he likes the almost control chaos of it. He would rather his hair than any of the other hair that he's seen other people with.
​
HAIR HAS BEEN DYED​
Vader has never dyed his hair, he's always not liked it upon others and has never been able to come up with what colour his hair could be if he was to do anything to it. And that is one of the bigger reasons why he has never actually dyed his hair. Aside from not liking it upon other people he wonders what colour would even suit him, and this leads him to just decide it isn't for him. That that kind of hair isn't for someone like him.
​
EYE COLOUR​
He has rather wide dark green eyes, Vader has always been called observant, hell watch things with interest and hell have a keen sense about him. He can be rather expressive with his eyes, and he likes his eyes quite a lot, though he doesn't think he has a good, or best feature, if he was pushed into the decision he'd say his eyes, but thats also because thats what Vader looks for in a person too. Hell always look to their eyes. He likes his eye colour and it resembles that of his fathers a lot. He likes that about them, even though he curses his parents for the name they gave him, hes rather happy with some of the things they've passed on to him.
​
BIRTHMARKS/SCARS​
He does have quite a number of birthmarks, most prominently is that on face, just above his lips. Its a rather noticeable fact, and though he doesn't really notice it much anymore others do, and it was one of the reasons that people used to bully him in school. Every slight imperfection, the freckles and birthmarks that he had were a source of laughter for the bullies, and a reason to shove him to the floor. With the bullying he endured he has a few minor scars, one just on his hairline, covered by his fringe which was caused when one of the kids shoved him off a roundabout and he smacked his head. He has other smaller scars littered about, the one at his hairline though still small is the biggest of them.
​
BODY TYPE​
Vader has a rather small stature, no one in his family is particularly tall, but currently he hasn't experienced any major growth spurts and so is a little smaller than most of the people in his class. This is a point of ridicule for people with Vader. He doesn't like being so small, but his general stature is this small too. He is a thin and small boy. He doesn't like it, but he doesn't have much motivation to do anything at least about his weight and general shape. The boy wishes hell get taller as the years go on, but hell likely still arrive at Hogwarts as one of the smallest people at the school.
​
BLOOD TYPE​
When his family found out that Vader had magic and would be attending a magical school in the winter, instead of the high school that he was supposed to attend, they decided to get a series of check-ups done. Get a new set of shots to ensure his immune system would be just fine, and also got him various pieces of information for him to hold on to about blood type, finding out what it was just on the off case that he ends up needing that piece of information. He wont need it, given magic, but his family being new to the magical world are overly concerned about Vader and his safety in this new and magical world. They want to give him the best protection that they can especially if he wont be there with them to take care of him.
​
WHICH HAND?​
Like the rest of the family, he is right handed, he has always been right handed, and never bothered to try with any other hand because it always seemed so pointless to him to do that. He just didn't need to ever bother and Vader really isn't the type to go out of his way to try something new, not something that is so unnecessary to him. So, he is right handed and thats the only had he uses when he writes.
​
VOICE​
Having been born and raised in New Zealand, Vader has a very distinct New Zealand accent. It is a given, since both his parents are born and raised in New Zealand and he lives in an area with New Zealand people. It isn't incredibly thick, people can still understand it with ease, but it is pronounced. It is likely the first thing that people will notice about him within a group of people not from New Zealand. He likes the way his voice sounds, and hasn't ever experience much issue with it. Its perhaps one of the few things that people haven't made fun of him for, and he hopes that this will continue at magical school, he isn't sure how foreign it is but hes hopeful that none will mind his accent.
​
I CAN SPEAK​
Vader attended a muggle primary school in New Zealand, and through that can speak a little German, but that is all that he can speak aside from english.. He can not speak any other language, and he was never particularly good at German so he would opt to not ever have to learn another language ever again. He just doesn't like it. He likes speaking english and he likes being able to speak the one language that so many other people also speak, it suits him so much better.
​
I AM ALLERGIC TO​
Vader suffers from a very minor allergy to oranges, its never more than an irritating rash on his arms, but he tends to avoid most orange products because of it. He doesn't like oranges which he claims has nothing to do with the fact that he's allergic to it, and to do with the taste, but it is likely one affecting the other, he doesn't like oranges because he is allergic and because he is allergic he doesn't like oranges.
​
He also has a slight gluten allergy, which is a little more severe than his allergy to oranges, but its still rather mild.
​
HABITS​
Vader has a number of bad habits, most of them currently aren't anything too bad, mostly minor things that Vader does, he bites his nails pretty badly when hes stressed out or nervous about something, and hell chew the skin on his lips when he is nervous too. He bites his nails a little more than he bites his lips but both of them he does. He can also get pretty fidgety when he ends up doing something that he dislikes. He'll grow nervous and bounce on the balls of his feet. he also has a bad habit of letting his stress and nervousness make it incredible difficult to sleep.
​
CONDITIONS - Plot ID 88906
Vader has suffered from insomnia for a good many years. He first experienced bouts of insomnia prior to Hogwarts, but they weren't particularly bad. It was when he got to school and after his first year when it began to get worse. His insomnia began flaring up prior to events for Accio and then with exams. It has gotten increasingly worse over the years that followed, where anything that stressed him out would result him getting little to no sleep. Vader tried multiple methods to get himself to sleep but none worked for particularly long. He'd go weeks with little to no sleep, which would usually only stress him out more. He went to see a nurse in the mid of his fifth year after the fight with Ava led to him barely getting any sleep at all for all too long. He was made rather nervous by. the interaction and though they were able to give him something temporarily it didn't help him in the long run, and he has not yet been back. In his fifth year was the worst it has ever been.
​
PERSONAL STYLE: ​
His style could be described as quite nerdy, he opts to wear band t-shirts or t0shirts to do with what he likes to play, watch and listen to. His parents try to put him in more polite outfits, things that are more shirt and trousers to give off a semi casual look. He's not one for fashion styles or wearing things because they match, he's the sort of person wholly wear what he wants, he doesn't have many clothes, with little patience for shopping he has a limited set of outfits he goes between, and hell wear these clothes until they are tearing at the seams. He doesn't mind dressing like this, but he knows it bothers his parents that he doesn't just get new clothes but it had also been a point where bullies could make fun of him, and in one occasion they ripped one of his favourite shirts.
​
CURRENT PLAYBY: ​
------------------------------------------------------------
My future has been set in stone ,
for this must be done ,
------------------------------------------------------------
​
CHARACTER LIKES​
Vader loves manga, he loves comics and cartoons. He reads everything he can get his hands on. Specifically he loves Dragon Ball, he loves everything about it. He loves his sister, they are his favourite people in the world. He enjoys having fun, and doing silly thing, even if he doesn't have many opportunities in school to do that sort of thing. He likes going on adventures, and he likes playing in the park. he enjoys being sarcastic with others. He likes having friends, he likes when people actually want to speak with him. He really enjoys certain sports, specifically rugby and football. Vader loves movies a lot. He loves them a whole lot, he likes quoting movies and writing about it. Above all else, Vader has a deep love for photography, he was given his first camera when he was four years old and it's always been an interest of his since then. he likes the process of setting up the shot and looking at it. He likes the barrier of the camera between him and others and it does end up giving him a lot of confidence to talk to people. He's always behind the camera so things stay pretty easy for him. He did it in primary school as a class, a fun subject they offered to kids who needed a little extra encouragement to remain in school. He would've been looking to attend a specific secondary school that had only classes about photography.
​
CHARACTER DISLIKES​
Most of all, Vader hates being bullied, he hates when people bully him, he just doesn't like it very much at all, he hates the violence of it or the mean words. Despite that he does occasionally enjoy being able to make fun of others. He doesn't like his parents very much, he loves them for what they are, but he doesn't love them, to him they are just the people who raised him. He doesn't particularly like school, or didn't particularly like muggle school though he is fairly good at it. Above all else he hates his own name, it can be quite harsh to hate his own name, but he just hated all of the difficulties that it brought with it for him. he hasn't ever seen any of the star wars films and he knows he never will because of what people used to say about him and his name. He thinks that names are a dumb idea, and that he should've been allowed to change his name when he had spent enough time being bullied because of it. He doesn't enjoy in magical school being so behind on subjects he's just coming into. From what he's learned about the magical world they don't have an earlier school that hogwarts but they don't start at the beginning, he hates that professors ask for his name, and that they don't seem to understand that the given things they assume about the magical world that everyone else knows that someone like him might not know about them. He finds it difficult to catch up and the subjects don't always make sense to him.
​
GOALS​
Though his passion in life is very much becoming photography, Vader has always had a deep desire to help people, so his goals in life would very revolve around those two things. he would want to go around taking pictures of things, enjoy being a photographer, visit places and capture them in a single moment, he would want to spend time in events and taking pictures of that. Vader would also want to do that with the goal of helping making the world a better place, whether it be to help raise money or raise awareness, or even if his photography was a hobby and all he did with his time outside of work and his work was where he could help people. He would want to help children who weren't having the best life, because if they were all happy that would spread to others. He's always thought that combining the two would be better for him. He could help make the world a bright and better place and take the pictures of the event while he was at it. The addition of magic he is sure would be something that could help him. He knows that he couldn't leave the magic world, even if he's just joined it. It can open other doors, so now he has to account for that in his future too.
​
BOGGART​
It would be anyone making fun of him, he just hated that more than anything, he isn't necessarily terrified of it, but it terrifies him of what could happen next to him, he always knows that when another kid makes fun of him, it is usually followed by someone punching him in the face or the chest. He is terrified of being bullied again, of having to face more bullies, he hates it. it's also something that he has a lot of experience with, and it adds to his fear of it. he would just curl away from it because it's not abstract, he'd felt it all, he knows what it's like, and knows what it feels like when something does happen next after just the name calling or the making fun off. It is why he will shut someone out if they make fun of him in a way that's not joking, if there's even a hunt of them maybe not kidding, he'll shut that person out of his life entirely. He's also grown increasingly terrified of just being cast out of social circles, of family circles. Being picked on has made it difficult for him to detach from friends and he finds he always puts too much stock in how people treat him.
​
PATRONUS​
Japanese dwarf flying squirrel.
​
It's always been a creature that he loved. It such a sweet little thing, and he would love one.
​
PATRONUS MEMORY​
Though he was very young when his first sister was born, the joy at sharing in this life with his sister is one of his strongest memories. He was happy to spend time with his little sister and though he couldn't do much in those early days, he just enjoyed it a lot. Vader has always been very close to his sisters and keen to protect them from the same things he suffered, and seeing her for the first time, he felt this strong bond of love to her and such a strong desire to protect her. It was the happiest and most fiercely protective that he's ever been. Whenever he thinks of that, despite how young he was at the time he is reminded of the pure and strong emotions that erupted from him when he first met her. He had a very similar experience with his second sister, but it wasn't as particularly poignant in the same way it was with his first sister. He is still very protective over her, and perhaps even a little more so because she's his baby sister, but it wasn't so apparent in how he felt when he first saw her.
​
DEMENTOR​
The day he got the scar on his head, was perhaps one of the worst days, he had chosen to go to school, and it had been a day where to begin with the science teacher had made fun of him for his half done homework. He then ended up having to go to the local park with his gym class, since it was next to the school. There Vader was talking to a boy from the year below him, and it was then that he was shoved off the roundabout by one of the kids and hit his head off the edge as he fell down. While the teacher wasn't watching and continued to beat him up until the teacher stopped them. Vader went to the nurse and got healed a little by that, and had to remain in class until the end of the day. Vader spent most of the rest of the day in tears, but sitting still so close to those who'd shoved him. He hated that day. Vader was a little under ten when this happened, and it was just when he stopped giving much of an effort in school and began pulling further away within classes.
​
A later memory which to his is equally as bad, is the fight he had with Ava in his fifth year of Hogwarts. They had fought over something stupid and with too much else in his head he barely managed to keep his own head above water. It hurt him to see her, it hurt to not be in her life and he was just so happy when he got her back. Easily one of the worst periods in his life - unhelped by his lack of sleep.
VERITISERUM​
If he was truly honest, he would wish to have been born into a different family, one that wouldn\t have called him Vader, a family that would've given him any other name. He wishes he didnt belong to the family that he belongs to. It would be easier, he might not have been magic, but he would've been able to get through school with a little less bullying. The feelings of isolation that were caused by the years in primary school that could've been prevented by the changing of his name would've been avoided and though he would miss his sister he knew it would work out just fine for them, they'd be fine. They would be the only ones who'd he'd admit missing in this scenario where he wishes to born to other people.
​
MIRROR OF ERISED​
Vader would see himself, he'd have his trusty camera and he'd have Ava by his side. He could see a partner supporting him in the background and a gallery of his pictures filling the room. He knows that Ava would likely be prominent in the mirror, since he knows that he'd always want her by his side. But of course he would be able to see that she too was happy, that they were all happy. Perhaps if he. looked more closely at it, he'd not that some the pictures were her paintings. He'd see his sisters in the background too, offering their support, but the feeling of the mirror would be that of achievement and pride. Before Hogwarts he. would've seen a lot of these things but they would've been faceless people, they wouldn't have been people he actually knew and above everything the partner in the mirror would not have been a man.
​
AMORENTIA​
He loves the smell of a freshly printed picture, of a new camera out of a box. He loves the smell of the local playground, and of sand, of the humid air. He loves the smell of lemons and limes, and he likes the smell the rain. He loves the smell of roses and the smell of a fresh book, of a fresh comic and felt tip pens. He loves the smell of snow, of the fresh cold day. Certainly since coming to school and learning the process of developing pictures by hand in a specific room for it, he has come to really enjoy the smell of the place. It feels like a familiar home, a place that would never change and where he could enjoy all the work that he had put in to the pictures he had taken. It's very similar to recently printed pictures or getting a new camera.
​
I LOOK UP TO​
Most of all, he looks up to the man who taught him photography, he loved it so much, and the man who taught him it, was just the greatest person that Vader had ever met, he loved the class, and the teacher helped him so much. He talked to him about life and how to get the perfect picture about getting married, about having children of his own. The man was still quite young, but he had an energy to him that Vader just loved, he was the first man to really allow him to excel, to push him in the right direction, to be kind and patient with him where others would've just gone crazy. He liked that the man never made fun of him, and on more than one occasion helped him clean up after kids had shoved him to the ground. He was kind, and Vader hopes that if he can grow up to be even a little like him, then thats a good thing. Despite the fact it was his mother that introduced him to photography he had been largely going about things on his own and discovering things on his own, it had been this professor who had helped him learn more about how to use his muggle camera and how to know when to take certain pictures. He never once even blinked at Vader's name. He was just a great all round professor. He wouldn't even ask why he'd be in that classroom working on pictures during the lunch or break.
​
RELIGIOUS BELIEFS​
Vaders family are non-religious. His parents were both Christians, but they stopped practicing when they both grew into adulthood, because of his grandparents however, Vader has been to church on christmas and on easter, they go infrequently and Vader gets bored every time that they go. He doesn't like it much at all, and he doesn't believe any of it, though now with magic and the fact he knows that ghosts exist he's rethinking at least some of it.
​
ZODIAC SIGN​
ZODIAC DESCRIPTION​
Virgos are often put down badly by many astrologers and written up as being fussy and narrow-minded. But when a Virgo shines, there is practically no sign to match their inner light. An in-tune Virgo is a treat to meet. They are efficient, have strong ethics and need to see the practical worth of any undertaking. When a Virgo is confident within themselves they are the most successful, structured and creative of all the signs. They set very high standards in anything they consider important and can be critical of others whose standards don't reach their own. Many Virgos can be found working in the "service to others" industries, ranging from welfare work, doctors, school-teachers through to practising natural forms of healing like massage, herbal remedies etc. There is ingenuity around this sign, a kind-heartedness, which unfortunately is sometimes played upon by others for their advantage. Virgos can often become victims of relationship power-games, where they are mistreated. Creative and sensitive, Virgos are delicate people who, like rare and special orchids, require individual treatment to fully blossom into their true unique beauty. Shy, they are happy to allow others to take centre-stage and often generate their time and energy into making those they love happy or successful. Virgos are givers and when the chips are down and you need a friend, the one available during those testing times when you need advice or companionship the most, is likely to be a Virgo. Virgos understand human frailties better than most, because they are so deep and reflective themselves.
​
BASIC PERSONALITY: ​
Vader has a varying personality, he is still very much developing into his own person, finally able to grow outwith his old school demeanour. He's an active child, he likes talking to people and spending time with them. He likes being behind the camera and he is more confident with that. he's engaging with school and the classes he's been doing. He's been more active in his classes than he had been. He likes classes, he doesn't put in a lot of effort, but does all the work necessary, will always get the work done. He has to interact with students because of his position in accio which has given him more confidence. He is still a very shy person, he will embarrass easily and will try to leave situations he doesn't like. He will speak nervously and shy physically away from certain people, he'll rarely really ever give out his name. But he is also very keen to make friends and with people his own age he's finding it easier to talk with them, and will actively try to form friendships with them, especially as he's spent some time just coming to grips with the school itself. He can occasionally do things without thinking, which will increasingly become an issue as his confidence and nervousness dies down. He'll always try to help people when he sees if they're in trouble. He's a rather kind person, but he'll shut people out if they make fun of him. He will make fun of others at times, even though he hates bullies and bullying, he can't help himself, especially in the magical world where he is actively trying to erase many aspects of who he was before that place. He'll never physically fight, and he's not the type to get angry. He is loyal to his family, and he can be relatively stubborn about things.
​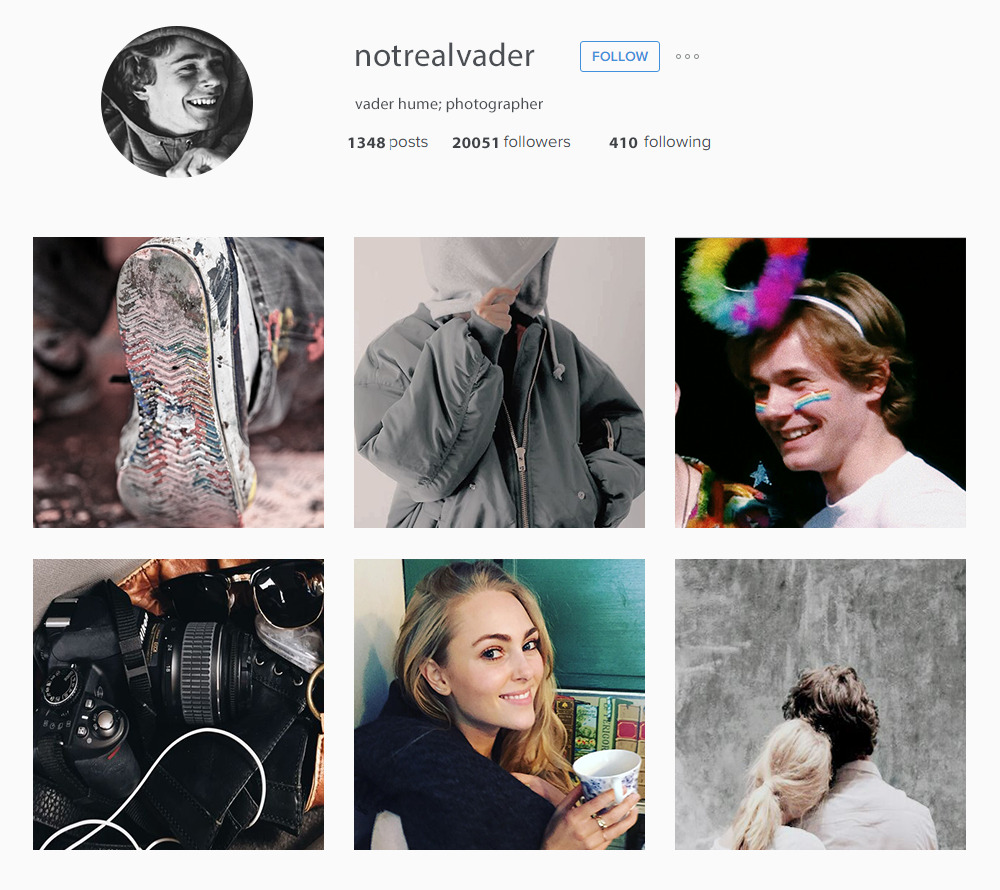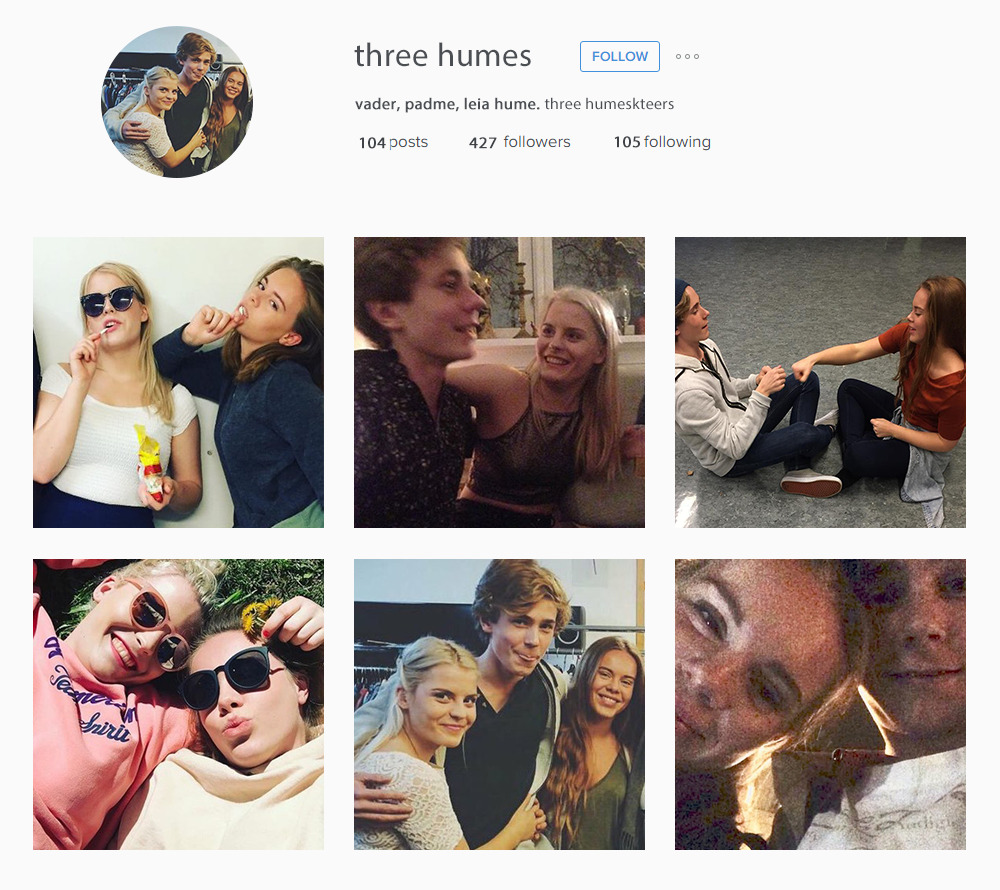 ​