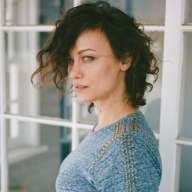 Head of the Dept of Magical Transportation
Messages

744
Blood Status

Mixed Blood
Relationship Status

Single (Looking)
Wand

Knotted 14 Inch Rigid Spruce Wand with Doxy Wing Core
Age

3/2001
Irene Finch had specifically asked for the tables to be left in place for the exam. If the sixth years were going to be licensed, then they would need to possess the ability to work with their surroundings. Apparating across an empty room was convenient for beginners to practice, but the chances of apparating to a truly empty space were going to be slim to none in the real world. There'd be tree filled forests, garbage strewn alleys, and perhaps, when they were lucky, the occasional field or valley. This would be an especially important test for those students who were interested in careers in the Ministry as apparating was a requirement for many of the positions. It was an important skill, allowing independence of movement.
Irene arrived at the castle just in time to greet the students who were waiting just outside the Great Hall. The students were seated on the benches that had been provided to await their turn. "Good afternoon" she greeted, her icy blue eyes taking them in one by one. "In a moment, I'll begin calling you in alphabetically by your last name. Once I do, I'll ask you to apparate to a spot in the room. You will only get one shot. I will not pass you if even a hair, button, or shoelace remains where you once stood." Irene's gaze drifted by several students. Irene let them sit with that for a moment, wanting it to be clear because she hated the annoying begging for another chance that came when a student failed. She looked at their faces, wondering which ones she would be seeing in the courses that were provided by the Ministry throughout the year. Many people failed the exam on their first try, but the woman did nothing to reassure the students of this fact. It had been an interesting semester of lessons with this group, so she wasn't sure how successful they would be.
Stepping back into the room, where her clipboard was already charmed to take notes, Irene looked to be sure all was in order and then glanced at the list and called the first student forward. Once the student was inside, Irene shut the door tightly and began the exam.
Out of Character:Roleplay your character's attempt to apparate to a point in the room. Don't forget that the Great Hall would look as it would on a regular day minus the students.

You will get an exam grade of A or T depending on whether you roleplay your character succeeding or failing. Extra credit will be given for the level of detail in your roleplay regardless of passing or failing. Feel free to godmod Irene if it is necessary to your roleplay.If you have any questions, PM me. No replies will be accepted beyond Wednesday, the end of exam period!