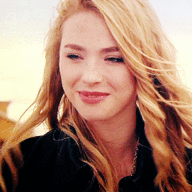 Bookworm, Hyper, Laughs too Loud
Messages

427
OOC First Name

Sam

Sutton Liesel Spencer
Table of Contents:
The Basics, Appearance Style: Page 1
Personality, Favourites, Emotions, Goals, and Beliefs: Page 2
Family, Home Life, and Education:
Page 3
​

Name:
Sutton Liesel Spencer
Pronunciation:
[ suht-n ]
Nicknames:
None as of yet
Name Meaning:
Sutton

-

The name Sutton means From The South Town and is of English origin.

Liesel

-

Liesel was taken from the book "Book Thief" a favourite of Sutton's father. Liesel means "Oath To God" and is of German origin.

Spencer

-The name Spencer means Butler, Steward and is of English origin.
Gender:

Girl


Sex:

Female




Orientation:

Heterosexual




Relationship Status:

Single




Hometown:

Auckland New Zealand
Birthdate:

May 30th




Zodiac Sign:

Gemini


Zodiac Description:

"Expressive and quick-witted, Gemini represents two different personalities in one and you will never be sure which one you will face. They are sociable, communicative and ready for fun, with a tendency to suddenly get serious, thoughtful and restless. They are fascinated with the world itself, extremely curious, with a constant feeling that there is not enough time to experience everything they want to see."




Blood Status:

Half Blood




Element:

Air


Element Description:

"The biggest challenge for every individual marked by Air is to find grounding and understand the importance of their body. They have a strong tendency to remain in higher spheres, where everything is lighter and seems possible. It is not easy to find a way to implement their ideas, intelligence and knowledge into practical things and truly make them alive."


Wand:

Straight 9 1/2 Inch Rigid Applewood Wand with Essence of Belladonna Core




Wand Description:

The Applewood wand is a wand suited for a witch or wizard of lofty ideals, Applewood is not used well in the dark arts The core of Essence of Belladonna is useful in Potions and Herbology work. The poisonous nature of this substance makes the wand more suspicious than most wands are of the wand caster. For this reason, wands with this core take a long time to bond with the wand caster.
Link of Wand Purchase-Chapter One: The Wand




Ethnicity:

Caucasian




Preferred Hand:

Left Handed


Facial Type:

Oval Shaped


Hair:

Blonde hair


Hairstyle:

Naturally wavy, wears in pigtail braids or down.


Eyes:

Green


Skin Tone:

Pale, Ivory Skin Tone




Complexion:

Fair




Height

:

Average Height




Build:

Sutton is average built, if not on the thinner side.




Other Distinguishing Features:

Sutton is covered in freckles all over her face and shoulders. She loves her freckles even if her mother, on occasion, offered to cover up them up with makeup.




Health:

Sutton is in good health


Energy:

Sutton is extremely hyper and has a lot of energy on a daily basis. She is always moving.


Memory:

Sutton has the average memory. She often forgets names during introductions.




Allergies

:

Nuts




Medication:

EpiPen For Allergies




Phobias:

Chickens. Sutton is terrified of chickens. They have "dead" eyes as she calls them.




Posture:

Straight, Sutton has always been encouraged to keep good posture.




Gait:

Sutton walks with confidence, but also in her own little world. She often wanders aimlessly lost in her own thoughts. For this reason, she may be seen as having a ditsy demeanor.


Coordination:

Sutton has decent coordination. This doesn't stop her from tripping on her own feet now and then.


Habits and Mannerisms:

Sutton often quotes books in every day life.




Played By:

Freya Mavor





Overall Style
:
Sutton does not have her own style yet. She basically wears whatever her family buys her. She prefers more comfortable clothing to "fancy" clothing. Her own style will become clear as she ages.
Grooming:
Neat yet Comfortable
Wardrobe:
Sutton has always had the best fashions, but she prefers the comfortable clothes she owns (most are still name branded due to her grandparents)
Tattoos:
None as of yet
Trinkets:
Sutton keeps the Addison family tree close to her heart as a necklace her mother made her. The tree pendant has all the initials of the family members going up to Sutton's grandparents.

Full Photo Album Link
Character Video:
View: https://youtu.be/p2X2LO_iQ6Q
*All Quotes are taken from "The Series of Unfortunate Events" book series and other works by Lemony Snicket. @Lemony Snicket
*All Name Resources taken from Babynames.com @Moss Gathering LLC 2020
*All Zodiac Information from Astrology.com @Copyright 2020
Last edited: