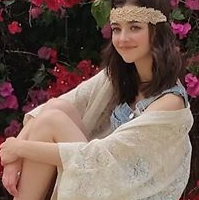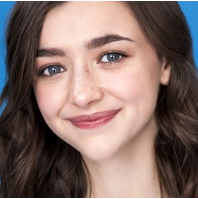 Marlow Ember Sanderson
Table of Contents:
The Basic, Appearance, and Style:
Page 1
Personality, Emotions, Goals, and Beliefs:
Page 2
Family, Relationships, and Home Life: Page 3
Education:
Page 4
​

Full Name:

Marlow Ember Sanderson


Pronunciation:

M-Ah-R-LOW


Nickname:

ME


Name Meaning:




Marlow

-The name Marlow means Lake Remains and is of English origin.


Ember

-The name Ember means Spark, Burning Low and is of English origin. Marlow received her middle name from her mother.


Sanderson

-derived from the Ancient Greek name Alexander, meaning "the Protector of mankind" the name probably dates back before 1300 BC., to the Hittit Tribe. The name was first introduced into Scotland circa 1050 and three Scottish Kings have carried the personal name. As a surname "Alexanders Son" first appears in Scotland in the mid 15th Century, whilst in 1472, John Sanderson purchased the Lands of Lethindy (Athol). In 1479, Whilst William Sanderisson was summoned to the Scottish Parliament for Treason. The surname spelling has always varied, Sandrisson and Snaderisone being other examples, the modern spellings being Sanderson, Saunderson, Sandeson and Sandison.


Gender:

Girl


Sex:

Female
Character's Birthdate: December 2nd


Zodiac Sign:

Sagittarius


Zodiac Description:

"Sagittarius is extrovert, optimistic and enthusiastic, and likes changes. Sagittarius-born are able to transform their thoughts into concrete actions and they will do anything to achieve their goals. Freedom is their greatest treasure, because only then they can freely travel and explore different cultures and philosophies. Because of their honesty, Sagittarius-born are often impatient and tactless when they need to say or do something, so it's important to learn to express themselves in a tolerant and socially acceptable way."


Element:

Fire


Elemental Description:

"These signs truly uplift the strength of the Sun and each individual born as one of these Sun signs has an assignment to nurture and cherish their emotional side. They often have to be trained for compassion and a deeper understanding of other people, and have basic problems in relationships triggered by their need to give more than they should to those who didn't ask for anything. Each fiery individual has to use their energy solely on their own life, unless if somebody asks for their advice and engagement. Of all three, Sagittarius is the most giving, for they are at the end of this Fire trine, already learned so much, with a strong life philosophy and numerous good intentions."


Relationship Status:

Single


Sexual Orientation:

Bi-Sexual


Blood Status

: Half Blood


Wand:

11inch Knotted Swishy Walnut Wand with a Meteorite Dust core


Wand Description

:

Marlow's wand is of average length. It is knotted creating a more earthy aspect, connecting more to the nature of the wood. The wand is a Walnut wood which can be described as "A wand for the brilliant, often used by innovators and creative types - a Walnut wand in the right hands will do its owners bidding unquestioningly." The core is Marlow's favourite part, Meteorite Dust. This wand core works well for people who adapt easily to their surroundings while still maintaining their own personalities. Meteorite dust seems to produce wands that are useful in Divination work.






Ethnicity:

Caucasian


Preferred Hand:

Right Handed


Hair:

Brown


Hair Style:

Medium Length, Wavy, Worn Down or in Messy Bun


Eyes:

Blue (Almost a Blue/Grey)


Skin Tone:

Ivory Skin Tone


Complexion:

Fair


Height:

4 Foot 11 Inches


Build:

Medium Build, Slender


Birthmarks/Scars:

None


Other Distinguishing Features

: Marlow's eyes are a very distinct blue.


Health:

Marlow is in good health


Energy:

Marlow has high energy, but also enjoys being sedentary.


Memory:

Marlow often has 'selective' memory. She likes to remember things that are important to her personally, but not much else.


Allergies:

None


Medications:

None


Phobias:

Being Forgotten


Posture:

Tall with a casual slump of the shoulders when she is working on her art.


Coordination:

Great Fine Motor Coordination, A big clumsy with gross motor activities.


Habits and Mannerisms:

Marlow taps or clicks her pen/pencil when she is focusing on her art. She also has a habit of losing track of time easily.


Played By:

Ashley Boettcher
Overall Style:

Marlow has a very laid back sort of style. She does not care much for fashion or trying to look good. Her favourite outfit is her "To Thine Own Self Be True" hoodie which she wears frequently and a simple black skirt. Her hair is usually down unless she finds it annoying that day. If so she will put her hair up into a messy bun.
Grooming: Casual


Wardrobe:

Laid back


Tattoos:

None
*All Quotes are taken from The Land of Stories Series. @ Copyright Chris Colfer
*Zodiac and Element information from astrology-zodiac @2020
Last edited: