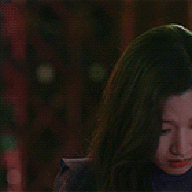 pathfinder • you cannot be caged • inconstant
Felicita was beginning to doubt the intricacy of this whole thing. Or well, the lack thereof. There were too many people. They were definitely bound to get caught either by professors, or would be a large enough bait for creatures in the forest. She definitely wanted to go further into the forest though and that was just about what the crying girl was indicating. Before she could think too much on it though, Chia was already leading her to the forest and then suddenly Corey was holding on to her other hand while he held on to the crying girl as well. There was also one who had begun to speak rather loudly - not a very smart move at all. Perhaps a small group of four to look for an old tree would be best indeed. "

We should stay quiet,

" she reminded her twin before looking around the forest whilst her eyes had already adjusted to the darkness around them. "

Keep an eye out. Once we go further in, we should have our wands out just in case,

" she reminded, not that they knew much spells but hopefully they could count on some accidental magic if they really needed, and a wand could be pretty helpful. Or not. Either way, it should have some use.