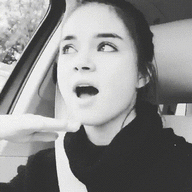 died on sixteenth birthday - automobile accident
Messages

479
OOC First Name

Tigs
Blood Status

Pure Blood
Relationship Status

Seeing Somebody
Sexual Orientation

Bisexual
Wand

Curved 8 1/2 Inch Swishy Applewood Wand with Erumpent Hide Core
Age

7/2035
ELSIE NADINE BAROS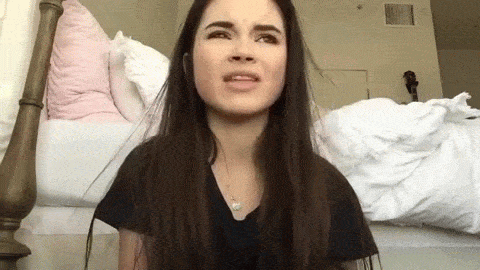 I'm on a highway full of red lights
I lost so many long nights
Felt words that cut like knives
​
Name: Elsie Nadie Baros
First Name Meaning: "pledged to God".
First Name Origin: Scottish
Middle Name Meaning: "hope".
Middle Name Origin: French
Last Name Meaning: From a pet form of a personal name beginning with Bar- (Bartlomiej, Bartolt, or Barnaba).
Last Name Origin: Polish
Nickname?: Els, Noni, Anon, Anonymous
I know I know they're gonna
Say what they wanna
I know they're gonna​
Color: Pink
Least favorite color: Orange
Music: Elsie enjoys some wizard punk and rock
Food: Grilled cheese, she's not fancy
Literature: She's not a big reader, but she likes journals of famous artists
Form of entertainment: She likes pranks
Expressions: Elsie expresses herself through her art
Mode of transportation: She likes cars, they're so quick and don't make her queasy
Most prized possession: Sketch book full of things she loves
Flower: Lilac
Say what they want
But I feel it changing
I can taste it, I'm on the wave and ​
Date-Of-Birth: 12th July, 2035
Place Of Birth: Obsidian Harbour, New Zealand
Current Area Of Residence: Obsidian Harbour, New Zealand
Birth Parents: Nadine and Wyatt Baros
Heritage: American
I won't waste it
I have been patient
But I'm not waiting anymore ​
Gender: Female
Height: She's about 64 inches tall (5'4). A little on the taller side for girls her age.
Weight: Slightly below average
Dress Code: Elsie tends to have a more masculine, grunge style here
Sexual Orientation:

Bisexual - Elsie is sexually and romantically attracted to both the same sex and opposite sex. She leans more towards boys initially, but also finds qualities she loves in girls.
Turn ons:
Small gestures, hands on face, declarations of love and affection, kissing
Relationship Status:

Secretly seeing someone
First Kiss:
Chrysander Kaster - it was a joke, but she enjoyed it because Chrys is attractive
Innocence:

--
Skin Tone: Light
Skin Type: Type 2; combination
Hair Colour: Brown
Hair Type: Fine, Straight but with a slight body wave adding some volume
Hair Length and Thickness: Long and Thin
Eye Colour: Brown
Playby: Landry Bender
Distinguishing Marks: She has a scar on her right hip from where Rowan once accidentally dropped her curling iron on her when she was curling her hair for a recital
Health Status: Healthy
Allergy/s: None
Suffers From: Stress!
Blood Status: Pureblood
Blood Type: AB +
Not anymore, no
I'm gonna dance on broken glass
On broken glass
​
Education: Hogwarts New Zealand; Ravenclaw
Subjects Taken for OWLs/NEWTs:
Potions

History of Magic

Defence Against the Dark Arts

Charms

Transfiguration

Astronomy

Herbology

Arithmancy

Ancient Runes
Wand: Curved 8 1/2 Inch Swishy Applewood Wand with Erumpent Hide Core
Good Traits:
Creative

Passionate

Driven

Calm

Logical

Idealistic

Honest

Ambitious

Innovative
Bad Traits:
Unconfident

Secretive

Blunt

Sensitive

Bold

Meddlesome

Nosey

Direct
Interests and/or Hobbies:
Art

Dance

Art Books

Stylistic Music
Additional Skills: Sketching
Graduation:

2053
Current Job:

Student
Boggart:

Blindness - Elsie uses her eyes for her art. If she could no longer see, she believes she would no longer be able to be an artist. It is her absolute worst fear.
Patronus Memory:
Agnes admitting she cared for Elsie
Dementor:

Losing Agnes
Animagus:

Leopardess
Patronus:

Leopardess The leopardess is extremely proud. Their dominant attributes make them fantastic leaders, even though they may intimidate others with their sting opinions and ideals. Fiercely loyal, they will use that fire in them to protect the ones they love. They always know what they want, and will go all the way to succeed. Never bet against them.[x]
Languages:
English
Accent:

Mid-West American and Northern Kiwi mixed
Piercings:

Ears
Tattoos:

None
Last edited: