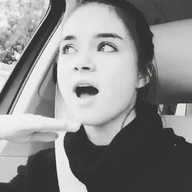 died on sixteenth birthday - automobile accident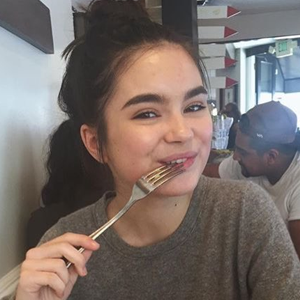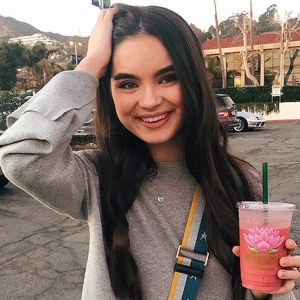 personal
​
what is your real, birth name? what name do you use?​
"My full birth name is Elsie Nadine Baros. I don't know where they got Elsie from, but it's awful isn't it?" - she shakes her head - "Nadine is after my mom of course, and obviously Baros is my last name and all of us share that. It's from my dad... obviously." - she frowns - "Well, not that obvious, I mean my dad could've taken my mom's last name... but they're sort of traditional... or maybe they're not. Heck, I dunno."
​
do you have a nickname? what is it, and where did you get it?​
"I have a couple of nicknames, various things. Els, I get a lot. That's probably most common and it's friends and family type deal." - she frowns - "My stupid big brother Zennon calls me Noni exclusively, which was from a dumb childhood thing. Coz they didn't know that Rowan was a twin, so I was a surprise and was nameless, or anonymous for like a week until they called me Elsie. Zennon is a sh!thead and refuses to call me by my name ever. But he's the only one. I don't think anyone else even knows it outside my family." - she shakes her head -
​
what's your real birth date?​
"July 12, 2035. Same as Rowan obviously since we're twins."
​
what one word best describes you?​
what is your most prized possession? why do you value it so much?​
"I have this sketchbook I got when I was like... five. I go through a lot of sketchbooks generally, but this one is special because it contains only my most prized things. Drawings and things I love. So Rowan's in there. My parents... I think I have one of Zennon... but mostly its... someone really special to me. She's all over it."​
what do you bring with you everywhere you go?​
"My Sketchbook. Yup. My phone if I'm dancing. And in the muggle world."
​
what's the most useful thing you own?​
"My wand, absolutely. A most useful thing for any witch or wizard."
​
what's your good luck charm?​
"Huh... I don't really have one actually. I should look into that!"
​
what do you like about yourself?​
"I love myself, specifically my amazing wit."
​
what don't you like about yourself?​
"I need to learn to be more confident in myself"
​
what's the biggest realisation you had about yourself?​
"I'm stronger than people wanted me to think I was."
​
what do you need help with most often?​
"I don't know. I think if I knew that I would be able to get the help I needed and I wouldn't need the help anymore."
​
what's something nobody knows about you?​
"I'm actually not really a vegan. I fake it for Rowan, she has a hard time dealing with people sometimes and this way she has someone who's always on her side, you know?"
​
what do you look like? be as descriptive as possible​
"Uh... I mean you're looking right at me - anyway, I'm not tall exactly, but like I'm taller than Rowan, which isn't actually hard. I have boring brown hair, no highlights or anything. It's just sort of down and straight. My eyes are brown too, though Rowan says they're chocolate brown, not that I actually care about that." - she laughs lightly - "I'm pretty toned since I do a lot of dancing. That's pretty much it, I think."
​
how do you dress most of the time?​
"Usually I wear ripped jeans and boots a lot. Slogan shirts with ties and stuff on them. Uh, jackets and things like that. I have a bit of a skater-grunge style. Think the late nineteen nineties. I've been really retro. When I'm at school I wear my uniform mostly. It's a bit uncomfortable but eh."
​
how do you 'dress up'?​
"Suits. That's pretty much it. Like those power suit things."
​
how do you 'dress down'?​
"Sweats and a tank usually. It's the same for me and Ro, though she wears this maxi dress thing a lot too."
​
if you didn't care at all what people thought of you, what would you wear?​
"Same stuff, coz I already don't care."
​
do you care about fashion?​
"Dude, I wear stuff from like fifty years ago. What do you think?"
​
does fashion help society in any way?​
"Only if you want labels. I hate labels."
​
what is the most embarrassing piece of clothing you own?​
"Bunny slippers. Ro, Zennon and I have matching pairs in our house colours, but Zennon and I would never admit to them to anyone outside of right now."
​
what do you wear when you go to sleep?​
"Usually whatever I happen to fall asleep in. I don't do PJs much. It's too much effort."
​
do you wear any jewellery?​
"I have a necklace with wings on it and my ears are pierced. That's about it."
​
in your opinion, what is your best feature?​
"My skin. I have really nice and smooth skin. Ask anyone."
​
how would you like to look?​
"I wouldn't mind looking a bit more like my sister Azalea, she's so pretty honestly with her chestnut hair. I'm incredibly jealous."
​
where do you live? describe it: is it messy, neat, avant-garde, sparse, etc.?​
"Most of the year I live at school, my dorm is a mismatch of all the girls. A lot of us are really creative and artsy though, so our sections of the room, including mine, tend to be a bit of a mess. It's an organised mess though and I know where everything is... usually."
​
"The rest of the time I'm at home and my room is usually pretty clean because mom makes sure of it. So does Rowan really, she's a pretty neat person usually, so sometimes she'll just pop in and clean my room and I get in there and it's clean and I just know she's done it? Sometimes I think it's all on instinct because she never seems to realise she's done it until you snap her out of it. It's quite funny actually. Sorry, Ro."
​
what is the best room in your house? why?​
"In my house, it's my bedroom, because I have all my favourite things in there. At school, it's the conglomerated arts club room. I'm not part of the group, but it's a lot of fun just to hang out in there."
​
where do you get most of the decorations for your home?​
where is the most beautiful place near where you live?​
"There's this little art studio outside the city where I get all my supplies. It's basically a little hole in the wall and I don't think anyone knows about it, but, I love it. I spend a lot of time there and they know me by name. I'll be so sad if I couldn't go there anymore. They have all of this really, really cool stuff."
​
do you like things to be carefully planned or do you just go with the flow?​
"It really depends on the situation, to be honest. Sometimes I like to carefully plan, but other times I'm all about that spontaneity."
​
do you own any pets? if not, would you like to?​
"I don't on my own. I guess I jointly share Capri with Rowan, he's our kitten. Well, he's a cat now, but he was a kitten when we got him. He definitely prefers Rowan over me. Zennon has his snakes."
​
what would be your perfect weekend?​
"Oh, merlin, uh, honestly I would just love to be able to have a picnic by the water with my... um, best friend. She means everything to me and we don't really get to do much together. I would dance for her and she'd tell me all about her day." - she smiles to herself - "we'd have all of our absolute favourite food and share stories and you know, just be in the moment together. I would love if we could have friends and family around a little too, camping maybe, stories by the fire... Rowan would read a poem and take photos... we'd do a routine together and mom would make some weirdo toast or something... you know, I think I just described my perfect wedding just now. Oops."
​
are you a very organised person?​
how often do you stay up past 3 a.m.?​
"You mean people don't stay up past 3?"​
how do you make yourself fall asleep when you can't seem to get to sleep?​
"Usually I just keep on until I'm exhausted. once my head hits the pillow though that's usually it for me."
​
where do you spend most of your free time / day?​
"Well, obviously when I'm at school I spend it wherever I can, I don't really have a specific place, though there's this little memorial place where I spend a lot of time. At home, it's usually in the garden so I can paint or sketch. I like to experiment."
​
can you apparate? how do you prefer to get around?​
"I learn that next year. I'm so excited. Mostly I walk, or dad drives. I like that."
​
do you tend to save or spend your money? why?​
"Hm, I'm definitely a saver."
​
what are some red flags to look out for in daily life?​
"Gosh, you want to be here til next week?"
​
Last edited: