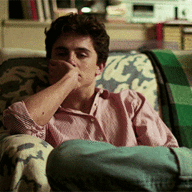 amputee + orphan + lost + alt. seeker
Messages

1,457
OOC First Name

Charlie
Blood Status

Half Blood
Relationship Status

Too Young to Care
Wand

Knotted 13 1/2 Inch Flexible Fir Wand With Augurey Tail Feather Core
Age

3/2040 (13)
As we're coming up to the end of S1 I thought it a good idea to get some more plots going for my boys. Because I have decided that they don't have enough yet and I need all the plots and threads humanly possible.

Flynn North
1st year Gryffindor
First on my list of boys is Flynn right here. He's a troublemaker through and through, an orphan who's convinced no one is ever going to want to adopt him (and I am desperate to prove him wrong), and he finds it very hard to open up and trust people because he's been hurt so much in the past. But one way to his heart is either through pranking or through skateboarding, so if you want him to actually be friendly, then those are your best bets. Otherwise, he can be rather rude and obnoxious, always thinking that he's right about everything. And if you get on his bad side then it's not very likely that you're going to get off of it again because he's not the sort of boy to change his mind about people. He only really has two people he considers friends, one who's more of a figure he looks up to in a way than a real friend. So yeah, he's pretty solitary and probably needs more people he can actually get along with. Or even more people he can think of as enemies, which are far more likely because he doesn't like most people. And as for the romance side of things, I haven't planned anything thus far. Haven't even worked out his sexuality yet so that's all up in the air. But I would love to experiment with it, the best way to find out his preferences is to throw him at different people and see what sticks.


Hyun Ong Hae
3rd year Mahoutokuro
Now we come to Hyun! He's a first-generation Pureblood from a Korean family, speaks Korean, English and Japanese, has a twin sister and an older (disowned) brother and has way too much pressure pushed on his head as the oldest good child now. While he currently in this third year at Mahoutokuro, I am thinking about maybe transferring him to HNZ in Y37, but we'll see about that.

Generally speaking, Hyun is a pretty nice person, always smiling, very charming, a chaser on the Quidditch team (and likes to think he's very good at it) as well and usually top of the class in his lessons because his parents would kill him otherwise. Basically he's just a very charming smarty-pants who also happens to play the piano to a very high level as well. When it comes to this boy, his family are not purist or anything, they are just very conscious about their magical bloodline dying out so started marrying into magical families to try and save their dying bloodline, as Hyun and his siblings are their success story as purebloods, so his parents will have their fingers in his love life and will try and get him 'hooked up' with the right person to keep it all going. And Hyun is generally alright with it and does everything just to keep his family happy. But he likes to have friends and as a boy who is easy to get along with most of the time he doesn't usually have trouble with that. He doesn't like to think he has 'enemies', only 'rivals' in the classroom. And as for a love life, he currently hasn't got one. As said before his parents want him to get with the right person and marry into another magical family so if you have any ideas or characters to throw at me in that sense I would love to have them and we could work something out.



Eoin Armati
future HNZ
Last of all we finally come to my new boy, Eoin. He's currently just turned 11 years old and will be heading off to Hogwarts in Y37. And he is not happy about it in the slightest. He's a muggleborn, middle child, the only boy and is half-italian and half-irish. Which is quite a lot to unpack there but don't worry about it. Basically this kid had absolutely no idea that magic even existed until his Hogwarts letter came, and he is not very happy that it did. Eoin is actually pretty disgusted by the idea of magic, doesn't want to study it and well spend the whole time complaining about everything. He was born and raised in Italy, but a couple of years ago his parents moved to Darwin and he now lives there (and is also not happy about that). But Eoin is just a big nerd, loves his books and studying and will probably end up as a Ravenclaw it wouldn't even surprise me he just loves books more than people and is a very solitary person. But he also loves swimming and diving, his father being a Marine Biologist he moved to Australia to study the aquatic life there and Eoin absolutely loves helping his father out. So most of the information he knows is about marine life and he will talk to you for hours on end about fish and sharks don't even test him. But he's a boy who's pretty hard to get along with, simply because he doesn't like large crowds of people and will always prefer sitting by himself with his glasses pushed up his nose and his nose stuck in a good book.​
Last edited: