Hello my lovelies! It's my turn for another BWU, so sit back, grab a cuppa, and have a read!
Sorting Over!
Another sorting has come and gone! Can you believe it?! It was so much fun, as always, and I loved seeing all the new characters and trying to guess who would be sorted where! Here are the stats for this year's sorting:
4 Transfers!
Slytherin - 13
Hufflepuff - 16
Ravenclaw - 18
Gryffindor - 18
Thanks so much to the admin team for the hard work they put into getting sorting done for us!
Week One Done!
And with that, week one is done already! We're going into week two already, time sure does fly fast! Make sure your characters are keeping on top of their lessons so that we don't all go into that crazy week six lesson catch up (who am I kidding, that's definitely going to happen). This also means that the holidays are now closed!
House Meetings
A couple of our House Meetings are up already! Be sure to check them out and keep a look out for the new ones to come, get your characters involved!
Club Fair
The Club Fair has taken off already! But that doesn't mean you can't join in on the fun. Have your character have a look around at the different clubs that Hogwarts has to offer, it's a great way to interact with the others around and to find out what your character might like!
Quidditch Try Outs
All the Quidditch Try Outs are up - but will be closed very soon! Head on over to the Quidditch Pitch to try out for your Quidditch Team before it's too late!

Apps
And with Sorting coming to an end, Apps will be re-opening again mid-week. Please be aware that it will be taking a slightly longer time to get around to these, and any apps that were recieved during the 'closed' period of time will only start being looked at this week.
Character Spotlight
August Character Spotlight is up! Head on over here to congratulate Kiersten on her amazing character, Adorah Zumwalt!
Competition over!
We had a competition for a new avatar for the Sorting Hat! It has ended and the votes have been counted - head on over here to congratulate Annaleise on her winning design!
Calendar Updated
The Calendar has been fully updated to the End of the IC year - have a look to see what's coming up!
Site History Updated
Our Site History has also been updated! Check out all our great History here
Management Changes
Another announcement has been made about a few changes happening in Management on the site. Check the updates here!
New reacts!
We have two new reacts on site! Our competition winner, the laughing Bowtruckle is live to go, and on some posts, you will see a staff-only Sparklypoo react! A huge thank you to HelenaZF for making these for us!

​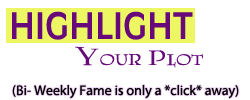 ​
More dramarama!
Quidditch?!
Halloweeeeen
Thanks so much for sticking around! Please feel free to leave any comments/questions/love down below!

Donna

(On behalf of the HNZ Site Staff)