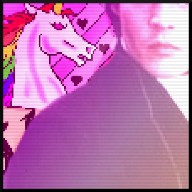 "I am the hero who eats the lesser man..."
Messages

52,954
OOC First Name

Nick
Blood Status

Pure Blood
Relationship Status

Married
Wand

Curly Oak/Wenge 16" Essence of Feng-huang Tail Feather
Age

1/1989


I'm back with a much more almost on time (for me) BWU than usual!

Here we go!


Hiring: The Apothecary & The Leaky Cauldron

If you've ever dreamed of owning a shop or your very own pub, now's your chance! Two shopkeeper positions are open and waiting for your application - we look forward to seeing your character's mark on these important fixtures of the Wizarding economy!


Quidditch begins again

The first Quidditch match of Y39 has come and gone, with Gryffindor putting Ravenclaw in their place early in the season! If you missed it, you can read it all here, and we always encourage discussion of Quidditch throughout the season in the out of character topic!

New Year, New Yearbook

Accio! is soliciting submissions for yearbook photos! Make sure to submit them for your character(s) as you're able to over here.


Magical You

Want that special plot, special ability, special position? Applications are open again! Try to space out your new ideas for your first years to give the admin some breathing room, but do begin applying at your leisure!

Brightstone!

Brightstone is open for all your students' mid-semester shopping needs!


Sorting Results

As sorting closed, we have new first years in every house as follows:


Slytherin: 10




Gryffindor: 11




Ravenclaw: 13




Hufflepuff: 12



Perhaps, in a few years' time, the extra few students for Ravenclaw will help 'em win a house cup!

Help our graphics people keep you looking fresh
We're so grateful to have many talented graphics people on the board who are generous with their time and energy keeping all our many characters' profiles looking top-notch. But, for them to help you out well you need to help them out - and the best way to do that is to make sure you're following the
graphic requests rules & guidelines
. If you haven't read them in a while, or you didn't know they exist, why not take another peak?
Competition Winners: Better Immortalized
We were diligent in ensuring graphics winners were recorded in the annals of HNZ, but less so for other competition winners - which was too bad! An effort has been made to rectify that error, and the
Competition Winners Documentation
now includes winners of other non- graphics competitions in a separate table. There may be other competitions we missed, so just let us know! (I've heard whispers that we're humans, too!)
​


Have a plot that you want to highlight? Submit it here!


Haloweeennn
Ravenclaw losing some more Quidditch?
Plenty of first year shenanigans!
That's all for this update!
-Nick
(On behalf of the HNZ Site Staff)
Last edited by a moderator: