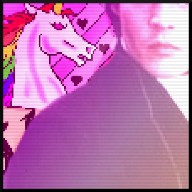 "I am the hero who eats the lesser man..."
Messages

52,938
OOC First Name

Nick
Blood Status

Pure Blood
Relationship Status

Married
Wand

Curly Oak/Wenge 16" Essence of Feng-huang Tail Feather
Age

1/1989
Graphics Requests: Rules and Guidelines
The graphics forums, and graphics requests, are not an essential part of Hogwarts New Zealand - therefore if this becomes too much of a hassle at any point in time it can be removed without much of a second thought. The rules here will be simple - so just abide by them and we'll all be happy.

You must fill out the form provided in order to have your request filled - when you go to post a new topic a form will appear in the post area that you can complete and post.
You may request as many banners as you want, but people filling requests always have the choice not to fill your requests.
If a banner maker so desires, they can request that you give them credit for making your signature image/avatar - if they request that you are obligated to give it to them so long as you're using their image.
If your request goes without reply (by you or the graphics person) by two weeks or longer it will be marked as failed
All Board Rules still apply in this forum
At the request of banner makers, we would also ask that you ensure to reply after they have posted the completed request, so they know whether you liked it, or if something needs changing. Simply utilizing the image doesn't always tell them to close the topic.
Simple enough, right? Let's keep it that way.

~Nick
(On behalf of the HNZ Admin Team)