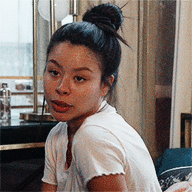 seventh year | hm editor 📓 | 'essie' 🤍
Messages

746
OOC First Name

Kaye
Blood Status

Half Blood
Relationship Status

It's Complicated
Sexual Orientation

Heterosexual
Wand

Curly 10 Inch Flexible Laurel Wand with Unicorn Hair Core
Age

14/05/2040
Estella Violetta Fuentes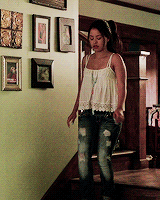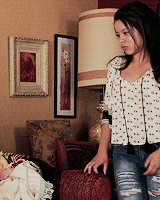 [

H U F F L E P U F F

]
​
NAME:
Estella Violetta Fuentes
PRONOUNCIATION:
Ee-stell-ah Vee-oh-let-ah Few-en-tez
NICKNAMES:
Essie, Missy-Moo
NAME MEANING:
Estella;
a girl's name of Latin origin meaning "star".
Violetta;
a girl's name of Italian origin meaning "purple". a more vibrantly colored, feminissima form of Violet.
Fuentes;
a Spanish language surname meaning "fountains".
WHY:
Estella was named after her paternal grandfather Estevan and paternal grandmother Violetta who both died a year before Estella was born in 2039 after an Auror accident in Mexico.
DATE OF BIRTH:
Estella was born on the fourteenth day of May in 2040 in the City of Mexico to a Muggle mother and a Mixed Blood father. She was born in the bathtub of their dingy apartment - something that Estella does not like anyone to know.
ZODIAC SIGN:
Taurus.
Practical and well-grounded, Taurus is the sign that harvests the fruits of labor. They feel the need to always be surrounded by love and beauty, turned to the material world, hedonism, and physical pleasures. People born with their Sun in Taurus are sensual and tactile, considering touch and taste the most important of all senses. Stable and conservative, this is one of the most reliable signs of the zodiac, ready to endure and stick to their choices until they reach the point of personal satisfaction.
​
HOUSE ASTROLOGY:
Hufflepuff Taurus.
Taurus, the nature-loving bull, is a natural sign for Hufflepuffs to be born under. These wizards tend to specialize in herbs and nature spells, also in the husbandry and preservation of magical beasts. Their gentle good natures, open friendliness, hard work, patience, and politeness endear them to most everyone they meet. However, these Hufflepuff Taureans must be careful not to overwork themselves, lest they suffer breakdowns in health. (It has been noticed that Hufflepuffs born under the sign of Taurus swing wildly between overwork and indolence, the lazy periods being used to recharge their energy; they seem to have a problem pacing themselves.) They like their magical workrooms neat and tidy, and prefer peaceful occupations to dangerous or aggressive ones; most Hufflepuffs born under this sign wind up working as hedge witches, village herbalists, and midwives.
​
ELEMENT:
Earth.
Earth signs (Taurus, Virgo, and Capricorn) are the most grounded peeps on the planet—you know, the ones who always keep it one hundred percent real. They're known to be stable, pragmatic, and unwavering. If you want someone to edit your resume or help you move, you're calling an earth sign. They're practical and reliable, and you can always count on them. They make the best friends. Slow to anger, it takes a lot of effort to get them frustrated. But when they're annoyed, watch out!
​
BLOOD STATUS:
Half-blood
INTERESTS:
Estella is quite intelligent and quite good with muggle electronics. Her mother left behind a laptop which Estella taught herself to use and loves using. Estella is good at using her hands, and is also quite a good dancer, which she has done for most of her life. When Estella is focused on something, she is always so focused that she doesn't know what is going on around her. It will make her angry if someone purposely distracts her whilst she is trying to do something. Estella is quite ambitious and innovative and loves thinking of creative ways to make things work easier for herself.
HISTORY:
Estella was born on the fourteenth day of May in 2040 in the City of Mexico to a Muggle mother, Alejandra Garcia, and a Mixed Blood father, Juan Fuentes. She was born in the bathtub of their dingy apartment - something that Estella does not like anyone to know. Estella's mother was not a very nice person, not wanting to take care of Estella once she was born as she knew that she would be magical and potentially cause her trouble. Her mother abandoned Estella and her father, disappearing entirely and changing her identity so no one would be able to find her and punish her for her actions. In 2043, three years after Estella was born, Estella's father married a French lady by the name of Jane Renaud. They had a child together in the same year.
WAND :

Curly 10 Inch Flexible Laurel Wand with Unicorn Hair Core
​
Length - A fairly average length for a wand, not at all uncommon or very special.​
Style - Great care was taken in crafting this wand's wood to spiral to its point, giving it a beautiful aesthetic quality.​
Wood - A Laurel wand suits one who pursues glory. Though rumoured to be unable to perform a dishonourable action, Laurel wands are formidable foes and expect their owners to never stop in their pursuit of bigger and better things.​
Core - The animal is known for its healing qualities and unbridled beauty, so it is no surprise that wands with unicorn hair are particularly successful at performing healing spells. Wands with this core bond with their first caster, making wands with this core not good as hand-me-downs. These wands are useful with charms and transfigurations.​
Flexibility - Not easily broken, this wand performs under strenuous circumstances with little effort - though how well it performs is ultimately up to its weilder.​
APPEARANCE:

Estella has a pale complexion with long dark brown hair, light brown eyes, and a slim, yet athletic figure. She wears her hair in a variety of ways and enjoys straightening and curling it. Often you will also find her wearing a variety of outfits, including bright dresses and skirts, athletic wear, heels, and jeans and a jacket.
PLAYBY:
Cierra Ramirez
DOMINANT HAND :
Right
HANDWRITING & SIGNATURE:

AESTHETIC:

PERSONALITY:
Estella is very protective of her family and enjoys the company of others, caring deeply about her younger half-sister despite how much they banter. She cares a lot about her appearance and what others think, always wanting to impress others and fit in to other people's standards. She is quite girly, taking the time to apply makeup almost everyday and making sure her hair is always perfect. She does this mainly so people can like her, and not so much because she enjoys doing it. Estella has quite good leadership skills, always taking initiative in social situations and organising events with her friends. She always has to know everything, even if it is extremely insignificant, and will often go out of her way to find things out. She isn't very good at keeping secrets that aren't her own, and so once Estella finds something out, everyone will eventually know. She loves gossiping amongst her friends. Estella is also very insecure, and sometimes sensitive, and strives to be noticed by everyone. She seeks validation, and when she gets it, she is determined to keep going and try her best. She loves having a good reputation and goes above and beyond to try and prove herself to others. Although she is usually nice, she is often naive and tends to jump into situations without thinking ahead or knowing the full story.
LIKES:
Lipstick
Oversized Sweaters
Sappy Movies
Dancing
Brownies
Writing
Travelling
Vanilla Essence
DISLIKES:
Rain
Staying in
Mac and Cheese
Caged Eggs
The Dark
Take out food
FIVE STRENGTHS:
Hardworking;
tending to work with energy and commitment.
Innovative;
introducing new ideas; original and creative in thinking.
Intelligent;
having or showing intelligence, especially of a high level.
Dominant;
having power and influence over others.
Ambitious;
having or showing a strong desire and determination to succeed.
FIVE WEAKNESSES:
Naive;
showing a lack of experience, wisdom, or judgement.
Insecure;
not firm or fixed; liable to give way or break.
Bossy;
fond of giving people orders; domineering.
Indecisive;
not providing a clear and definite result.
Impulsive;
acting or done without forethought.
ESTP - THE ENTREPRENEUR:
Entrepreneurs always have an impact on their immediate surroundings – the best way to spot them at a party is to look for the whirling eddy of people flitting about them as they move from group to group. Laughing and entertaining with a blunt and earthy humor, Entrepreneur personalities love to be the center of attention. If an audience member is asked to come on stage, Entrepreneurs volunteer – or volunteer a shy friend.
Theory, abstract concepts and plodding discussions about global issues and their implications don't keep Entrepreneurs interested for long. Entrepreneurs keep their conversation energetic, with a good dose of intelligence, but they like to talk about what is – or better yet, to just go out and do it. Entrepreneurs leap before they look, fixing their mistakes as they go, rather than sitting idle, preparing contingencies and escape clauses.


SEXUAL ORIENTATION:
Heterosexual
PAST RELATIONSHIPS:
Nikko Blackwood (2055-2056)
FIRST CRUSH:
None
FIRST KISSED :
Niklaus Eliot Easterling (2053)
OTHERS KISSED :
Sawyer Carnahan (2053), Nikko Blackwood (2055), Sawyer Carnahan (2056)
MIRROR OF ERISED :
Unknown
PATRONUS: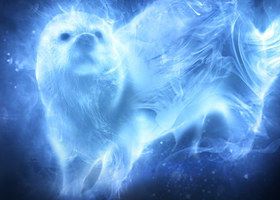 Otter
PATRONUS MEMORY:
Unknown
BOGGART:
Fire
OCCUPATION:
Student
EDUCATION:
Hogwarts New Zealand
HOGWARTS HOUSE:
Hufflepuff
GRADUATION YEAR:
2058
FAVOURITE CLASS:
LEAST FAVOURITE CLASS:
Divination
CLUBS AND ACTIVITIES:
Hogwarts Monthly, Conglomerated Arts Club
SOURCES
house astrology
|
appearance
|
handwriting
|
aesthetic
|
16personalities
​
Last edited: