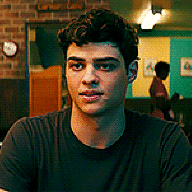 Studious | Plant Enthusiast
Messages

62
OOC First Name

Steven
Blood Status

Half Blood
Relationship Status

Too Young to Care
Sexual Orientation

Books
Wand

Knotted 13 Inch Rigid Acacia Wand with Essence of Belladonna Core
Age

7/2040 (12)
Oscar rarely wrote to his parents, one of the reasons being that he always found himself working with non-cooperative owls. It had taken him at least half an hour last time because the owl kept either flying away from him or biting him in his fingers. He had even tried giving them little owl treats but the hooters just didn't seem to want to help him. And it seemed like it was going to take some time again this time around. Oscar let out a sigh, getting irritated.
''Oh come on, just do your job already, will you?''
he told the owl when it refused to take his letter. If only he had not promised his parents that he would give them an update about how things were going with Raven and himself. Couldn't Raven do that herself?
''I'll give you two treats?''
Oscar pleaded, slowly inching his hand forward in another attempt to tie his letter to the owl's leg.