Hello and welcome to this, the very first BWU of 2020! There's a little to get through, so lets just get to it!
​
​
Week Five​
We are heading into week 5

Professor's lets make sure that we're keeping the gradebook up to date, remembering to both post the notification of a posted lesson and to mark the lessons. The more up to date you are with the latter the easier the end of term is, additionally just be sure to post all of your lessons are as on time as possible. Students (specifically all those not in Ravenclaw) post to these lessons, help your house get the points it needs to win the house cup and lets prevent ravenclaw from pulling a fast one and being the one to win.

​
​
Halloween​
Halloween has been and gone for another IC year, a huge thank you to everyone who took part in the celebrations, submitted pictures did RPs and had a grand old time. The winners of the contest will be announced very soon and points for them will be distributed after. Now is a good time to start planning next years costume!​
​
Quidditch​
The first quidditch game of the semester had passed with the next just getting started. It was a good victory for Slytherin with the usual strength of the beaters driving Ravenclaw down. Let's just also take a moment to remind everyone of the rules of the game found
here
. And also to
this post too
within the game itself. Quidditch is a very busy time, but everyone still has RL stuff going on, so let's be mindful of that, if something happens in a game, it's worthwhile to go back to the rules and see what they say or to ask a member of the site staff. As the post I've linked to from the last game outlines, it is perhaps worthwhile for teams to have a someone who can contact myself or Cyndi so we can quickly address the matter. It should also be mentioned that there are a whole lot of fun practices with varying drama all over the world, from Beauxbatons, to HNZ to Ilvermorny, there's drama in the air at each!​
​
Clubs​
There have been a number of club events that have already gotten start. Feel free to check those out, with a fun snowball fight for the boys and some sisterly bonding for the girls. There have also been a number of non-club student led events happening, from tours of the school, to a rugby game to a spooky corridor. If your character would be the sort to organise something like those things but you're unsure about if you'd need approval, you can always reach out to myself and I would be able to give you an answer on the matter.​
​
​
​
​
Applications​
Applications are slowly being processed, we do apologise for the delay but December was a pretty full on month for the staff, between sorting and then the festive period. Things are slowly getting back up to steam. You can always check in with us to be sure that we have gotten your application, but if there hasn't yet been a response, it may just be that one hasn't been reached. We ask for your patience and understanding in this matter.​
​
Brightstone Closing​
Brightstone will be closing very very soon like tomorrow, so be sure to wrap up those topics quickly. It will reopen, along with all of the holiday areas at the end of this semester.​
​
House Ghosts​
Back by popular requests are the house ghosts! We have done this a few times, but it's been a little while. If you would like to try your hand at RPing a house ghost, you should PM myself with your OOC name, if you've ever had a house ghost before and why you should get a house ghost - and be sure to title it House Ghost so I can easily spot them. This will be open for the next two weeks and then if we get enough responses we may hand out the accounts to folk.​
​
​
​
​
​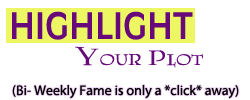 ​
​
​
​
​
​
Alright, well that's everything folks. Leave comments, questions etc down below as always!​
​
Emzies​
(On behalf of the HNZ Site Staff)​