Oh hello there! It's me, ya girl. We've got a few things to get through so I won't delay!

Brightstone closed
Brightstone is now closed. We hope everyone managed to do all that they could during that time and made the most of the area. The area will reopen for the holidays when the semester comes to an end, so any unfinished topics will have to wait until then. We'd also encourage you, should you notice anything off about your permissions on a character to come to myself and Cyndi about it so that we can look into and fix any issues that might exist.


Break Week
We are in break week! This is the second last week of the first semester of Y32. Just where does the time go?! Professors who aren't caught up, should attempt to do so as soon as possible, and we'd also encourage professors to also get on top of that marking! Do it now, so you have less to do last minute! Any professors with missing lessons will be contacted by staff should these lessons not appear. Students should get on those lessons too, time is running out to ensure you get those O grades!


Quidditch
We're on our second quidditch game! If you head on over to pitch you can check it out HERE. We're staying old school with the quidditch and it is fun! The game is unfolding as we speak, and as of right now, both teams have scored, but that might all change now. It's an old way of playing the sport that we all enjoy and whether playing or just following along, and if you are just following along, remember that you can react with your characters in the stands HERE too.


WPC event
Another event by another club, if you head on over to the WPC HERE you can see that they are returning to their roots and having a good old planting session. Members of the club are encouraged to join, but you can even just enjoy reading what they are doing and consider joining up so that next time you can take part. It's a really great event and another example of great club activity, so be sure to check it out.

​


Holiday Theme
As December has now hit and we can count the days down to christmas, the site has gotten into the festive mood with its festive holiday theme. This is specifically on the default HNZ theme, so if you're on classic, maybe make the switch over to the default theme for a little bit to check that out.


App Delays
Some might've noticed a slight delay with applications, myself and Cyndi are getting to them, fret not. RL can be as complicated and busy for us as it can for anyone else, so we will get back to everyone as soon as we can. If you have any questions about this, be sure to PM both of us regarding it. In any case, while delays might still occur in the weeks to come (given how busy this time of year can be) we ask that folk be patient, and know we're working on it.


PMing the Admin
We'd also like to take the time to remind yourself again, that PMs regarding issues with emails, permissions etc. should come to both myself and Cyndi. We work in different timezones and have different hours, so not only does it allow us to tackle your issue quicker, but deal with larger problems more easily, if we both know whats going on directly from whom the problem is affecting. Don't be worried about PMing us both, we are here to help and with these matters it's better to get us both.


Secret Santa
All of the festivities on HNZ are happening now! Primarily the secret santa! If you head on over to HERE where there is still time to sign up and join in! Do it now before it's too late, or you won't be able to make and then receive a wonderful gift from one of the other amazing HNZers. It's a lot of fun, and is always nice to see how creative other members can be.


Werewolf
The game is afoot, and though I was killed after the first day

you can follow along with whats going on, even if you are not playing. It can be a seriously fun game to read along with. You can come up with your own theories and compare them with what happens as it happens. Unfortunately, the sign ups are closed, so you won't be able to take part if you haven't signed up, but just following along and next time don't delay in signing up! You can follow along right HERE.


Create your own Scitorari Group
Have you ever been curious about exploring the Scitorari but not quite found the group within it that would best suit your character, well, now you could try your hand at applying for to create a group. The application can be found HERE. Your character should be a scitorari before they apply for a scit group. You can have a read at the other groups descriptions HERE for inspiration.


Wizengamot trials
In additionally exciting news, we will soon be having a few trials by the wizengamot. All of the excitement from the election has settled, but there are still a few loose ends, and a few memories that need dealt with. They will be posted in the very near future so long out for those and the excitement that will be within them.


Shop vacancies
Have you ever wanted to run a shop? Well, right now theres an opportunity to do so! If you head over HERE you can find the application and which shops are on offer. Do consider how active you can and will be in owning this shop should you get the opportunity to. Shops offer good opportunities to stretch out characters and have your own events.


​
​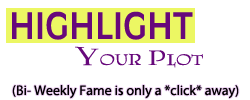 ​
Yuleball!
CHRISTMAS
Getting wrecked for new years
End of semester goodness
Holiday forums!
Exams
Alrighty then! That's everything! Leave your comments/questions/feedback down below and have a great week everyone!
Emzies
(On behalf of the HNZ Site Staff)