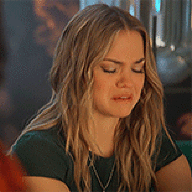 7th year | heta pres. | friendly | clueless
Messages

2,016
OOC First Name

Maria
Blood Status

Half Blood
Relationship Status

Seeing Somebody
Sexual Orientation

Bi ) ( Ren
Wand

Fir Wand 14 1/8" Essence Of Sphinx Remains
Age

17 (01/06/2037)
Hello! How is everyone doing? So It's, of course, that time of year again, where everyone is plotting for the new school year! Here i am, giving you my student characters that you can plot with me for the new school year! I hope we can make some interesting plots and fun ideas!
-

Samantha Jacobs
|
Hufflepuff
|
Fifth Year
Okay, so here we have Samantha Jacobs, who is going into fifth year into Hogwarts. She is fun, loyal and kind. She can be clumsy though, so if you're going to do some stuff with her, watch out for her clumsiness! She also lovesss food - you would've seen in some role plays where she's had a small bag filled with snacks, as her mum always seems to pack her some yummy snacks. Samantha is also an occasional rule-breaker, though I don't know if Samantha has decided if she wants to do that again, we'll have to see!
Needs
:
Friends, Drama, anything!

-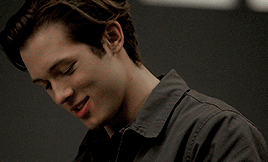 Issac Jacobs
|
Gryffindor
|
Fourth Year
So Issac is Samantha's younger brother and is going into his fourth year into Hogwarts. Issac is very sporty and active, as well as always preferring to go outside then stay cramped inside the castle. He is a HUGE procrastinator, as he hates to do homework or anything school-related. He also is a big food lover, like his older sister. He loves a good laugh as well as a huge quidditch fan and doing karatl. Issac can be over-confident and cocky sometimes, but that's really unintentional. I haven't really roleplayed with Issac much, but hopefully, i can do more with him!
Needs
:
Friends, Drama, potential love interests (f) (casual or flings at this stage)

-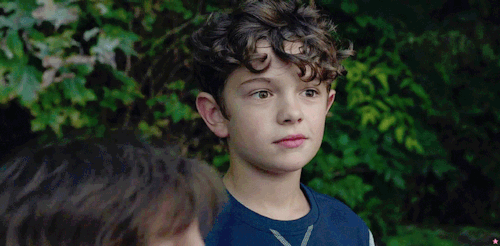 Alexander Rogers
|
Ravenclaw
|
Third Year
We have our adorable little bean here, Alex! He's going into his third year. Alex still has his little stutter, but its not as frequent as it was in his last two years of Hogwarts. He is shy and quiet and prefers to keep to himself, though he loves to go out and do adventures! He likes to investigate and look around for clues and what not. Alexander is still slightly new to the Hogwarts world, as he never knew he was half-blood due to his father leaving him and his mother, and he doesn't know why. So I'm hoping to develop that story for him.
Needs:
Friends, Drama, Romance (m) (Potential Crushes, flings) (
CHECK THIS OUT)
-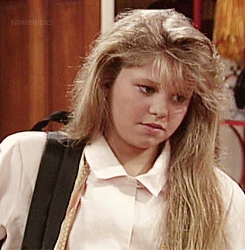 Giselle Miller
|
Slytherin
|
Second Year
Giselle is coming into her second year and is in Slytherin. Giselle is closed off and is adopted - her being adopted as caused her to have trust issues, as she thinks that her biological parents didn't want her. She is a quiet little girl who is also in looking up and learning about ghosts - she hasn't found out much about the Hogwarts ghosts - but she is willing to learn more. Giselle also has a small thing for bending the rules a little bit - so if your character needs someone to get up to mischief with, Giselle is your girl!
Needs:
Friends, aquaintances
-
Richard Andrews
|
Hufflepuff
|
Second Year
Richard is also going into his second year of Hogwarts and is in Hufflepuff. He HATES being called Richard and prefers to be called Ricky. Ricky loves music, skateboard and especially PRANKS! So if you have anything related to pranks, Ricky would love to join in on a little fun on pranking. He also loves to bake in his free time, as he always had done it with his mum. Ricky is a laid-back boy who just wants to joke around and have fun!
Needs:
Friends, prankster buddy
-
Morgan Harvelle
|
Hufflepuff
|
Second Year
Morgan is my third second year and is also in Hufflepuff! She is a shy part-goblin who loves to be creative and writes stories. Morgan is a triplet with Tamara and Zach's characters - she loves her siblings very much. Morgan is a sensitive but fun soul. She loves to dance especially with ballet, she has been learning since she was younger, and has an absolute love for baking! Morgan is also a huge animal and plant lover, so she would do anything to help to save the animals and plants if possible.
Needs
:
Friends, Possible Bullies?
-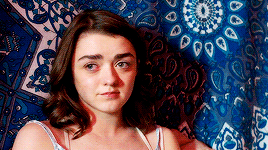 Valencia Addington
|
Unsorted
|
First Yea
r
Valencia here is my new character i'll be sorting this year! She is a muggle-born but I'm not sure what house i think she will be in at this stage. But I have a feeling that she would be leaning towards Ravenclaw or Slytherin. Valencia has a huge love for books and science. She finds it weird and strange that there is a magical school she will be attending, with her twin brother, Valentine (SoHo's character). Valencia still doesn't understand the concept of magic and i have a feeling she is not going to like it one bit. Valencia is very determined as well as spontaneous and lazy.
Needs:
Friends, Enemies, anything!

-

If you have any questions about my characters or want to plot with my adult characters, don't be afraid to pm me!
​