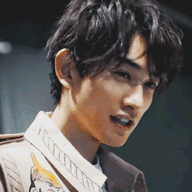 boy racer + toyohashi tengu keeper + drift king
Messages

18
OOC First Name

Charlie
Blood Status

Muggleborn
Relationship Status

Single
Wand

Curly 14 Inch Sturdy Sycamore Wand with Meteorite Dust Core
Age

6/2028 (25)
*throws my chars at you*

Flynn + Ivy: Don't know what needs to be said here, but they need another thread together because I said so :/

Jingyi + Gwen: I've got my own sortee next term so maybe we could do something with them? Jingyi is very friendly, loud, loves quidditch and hearing the sound of his own voice, but I promise he's nice XD Maybe we could just throw them together before Hogwarts and see how they get along?

aaaaand Odette + Hiro? They're both quidditch players so we could do something with that? Maybe there's some pro quidditch player training camp thingy they both end up at or something along those lines?