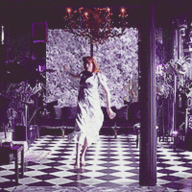 🌼head in the clouds🌼6'3"🌼 🪄ollivanders🪄
Messages

3,997
OOC First Name

Rowan
Blood Status

Muggleborn
Relationship Status

Engaged
Sexual Orientation

Amber ) ( Pansexual
Wand

Knotted 12 Inch Flexible Pine Wand with Fwooper Feather Core and 6'5" Sturdy Carved Walnut Staff With Phoenix Tail Feather Core
Age

3/2030 (26)
Kia ora all, this isn't... exactly an absence, but I've been
really
behind for a while now and I don't know how long it's going to continue, so I wanted to offer a bit of an explanation.
The short version is that my mental health's been a bit of a mess, and it's been affecting my attention span & creativity in really bad ways. The longer version is that Covid has been
bad
in Aotearoa for the last few months (my dad did the maths and at its peak we were having the equivalent of the US having a million new cases a day) and I've got vulnerable people in my family, myself included, so
everyone
in my bubble has been back in pretty much full lockdown since February. We're not likely to all survive an outbreak within the family, so this is our only option for the foreseeable future, and with govt restrictions relaxing there's no way of knowing when it'll be safe to go back to living our lives. Between this and a few issues with my physical health (chronic pain stuff, medication changes, the hospital being two months behind schedule in getting me to a new specialist) it's been a
rough
time, and I'm taking care of myself and my whānau as best I can, but it's been taking its toll. My creativity's been really hit-or-miss for a while now, and I've got no way of predicting how it's gonna go in future.
ALL THAT IS TO SAY that I'm sorry for being behind on stuff. I'm gonna do my best to get caught up when patches of creativity hit me, but if I've got any time sensitive plots with anyone
please
let me know asap! I'll prioritise stuff where I can, and I'll make sure I'm keeping up with my site responsibilities (lessons etc.) so there's no slack to pick up. I'll be diving back into my usual activity level as soon as my brain will let me so this is by no means permanent, I just needed to give a public explanation of where things are at right now.
also if anyone has any very cute videos/pictures of goats they would be much appreciated